News
Oscars 2020 Will Officially Have No Host
ABC and the Academy have confirmed what many speculated: The Oscars will once again go on without a host this year.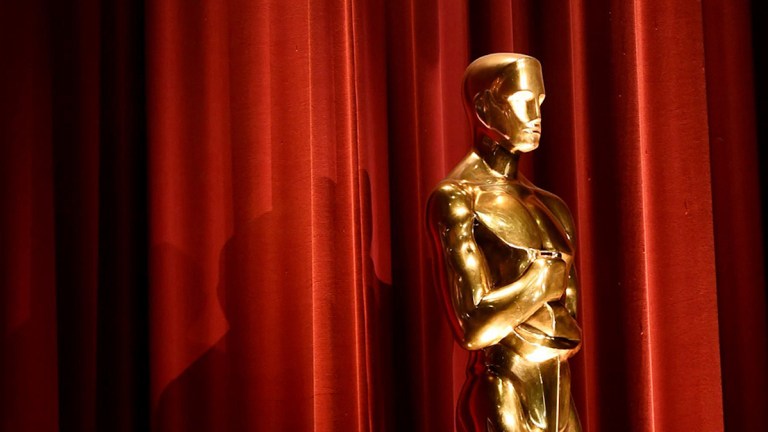 If it ain't broke… That at least appears to be the thinking of the Academy of Motion Picture Art and Sciences. After infamously going host-less in 2019 following Kevin Hart's high profile departure, last year's Oscars received relatively positive reviews for its expedited night. This clearly has emboldened the Academy and ABC to once again host the Oscars without an actual master of ceremonies. Karey Burke, entertainment president at ABC, made it official when she announced the Oscars 2020 news at the TCAs earlier Wednesday.
"Together with the Academy, we have decided there will be no traditional host, repeating for us what worked last year," Burke said. "[It will have] huge entertainment values, big musical numbers, comedy and star power."
Obviously ABC is still intent on having some surprises, as they did last year when Queen and Adam Lambert opened the 91st Academy Awards with a rendition of "We Will Rock You" and "We are the Champions."
Still, this is a break with the general tradition of the Oscars, which are famous (or notorious) for their hosts. Although for every comedian who miraculously can turn themselves into a statesman for Hollywood establishment like Bob Hope or Billy Crystal, there are many more who have uncomfortable crashes in front of a global audience, such as David Letterman, Chevy Chase, and James Franco and Anne Hathaway's more recent misguided attempt to bring in the yooouths.
The new status quo was created after Kevin Hart, who publicly said hosting the Oscars was a dream come true, chose to step away from the gig. This was the fallout from offensive jokes he tweeted years ago at the LGBTQ community's expense were unearthed. He initially refused to apologize, stating people need to accept he changed, although did later after stepping down. Kind of.
Maybe it makes sense in such highly sensitive times to avoid awards ceremony hosts. It's often a losing proposition for the comedian who faces the worst live audience this side of the White House Correspondence Dinner. And judging by how Ricky Gervais' recent stint at the Golden Globes has generated some truly bizarre controversy, this might be for the best.
Then again, I'd love to see Hugh Jackman put back on his top hat and tails…
read more: Oscars 2020 Frontrunners and Predictions
David Crow is the Film Section Editor at Den of Geek. He's also a member of the Online Film Critics Society. Read more of his work here. You can follow him on Twitter @DCrowsNest.