News
On the Rocks Trailer Reunites Sofia Coppola and Bill Murray
Lost in Translation's Sofia Coppola and Bill Murray reteam for their first narrative feature in nearly 20 years with On the Rocks, an A24 and Apple TV+ release.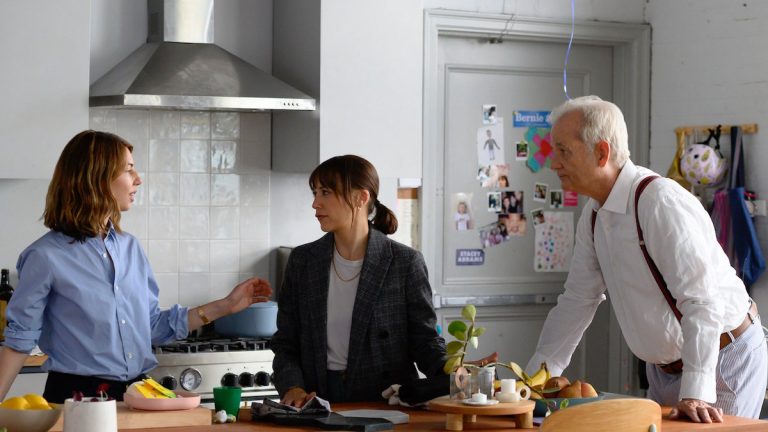 Bill Murray and Sofia Coppola are finally making a movie together again. And no we're not talking about that bizarre A Very Murray Christmas Netflix special either. On the Rocks marks the pair's first narrative feature collaboration in the seventeen years since Lost in Translation, and judging at least from the trailer, it looks to be very much in keeping with the melancholy detachment that colored their previous collaboration.
In the new movie, Bill Murray plays Felix a successful celebrity and playboy who's long been estranged from his adult daughter Laura (Rashida Jones). But that may change when the ne'er-do-well father blows back into Laura's life while she's at a crossroads herself. For as Laura becomes a young parent, she is forced to face sudden doubts about her marriage and the faithfulness of her own husband Dean (Marlon Wayans).
It's at this point Felix reenters her life and launches her on a quest to tail and spy on her husband in the hopes of discovering an affair. The logline describes what follows as "a sparkling comic adventure across the city – drawing father and daughter closer together despite one detour after another."
Obviously a major appeal for the movie is the talent attached. In addition to Murray and Coppola, the film is centered around Jones as a protagonist who must deal with a famous and impulsive father whispering in her ear. Given both Coppola and Jones have their own histories with famous parents, one imagines the movie has a ring of personal truth. And, indeed that was the original appeal of Lost in Translation.
In that previous collaboration, Murray played a detached and bored movie star going through a midlife crisis when he began an emotional relationship with a newly married and equally lonely young woman played by Scarlett Johansson. Written by Coppola after what she considered an aimless period in her life, the movie came from a place of authenticity for both the writer-director and at least one star, earning Coppola an Oscar for Best Original Screenplay and Murray a nomination for Best Actor (which he probably should've won).
Granted On the Rocks is a different animal about a generational clash between fathers and daughters, and set in a city the characters and filmmaker knows intimately via New York, as opposed to the innate feeling of being a stranger in a strange land that permeates the Tokyo-set Lost in Translation. However, On the Rocks is driven by a familiar dry wit in the trailer, which hopefully promises a shimmering reunion.
Also of special appeal for millennial cinephiles, the movie is produced by A24, and it will be among the first the arthouse studio has made in collaboration with Apple TV+. In fact, On the Rocks will premiere on Apple TV+ in October (an exact date has yet to be specified) as well as in theaters, making it one highly anticipated 2020 movie likely to actually make its release date.