News
Mulan: Disney Plus Grosses Exceed $200 Million? (Report)
A new report suggests Mulan's Disney+ release has been a bigger success than previously expected, grossing potentially north of $200 million in less than two weeks.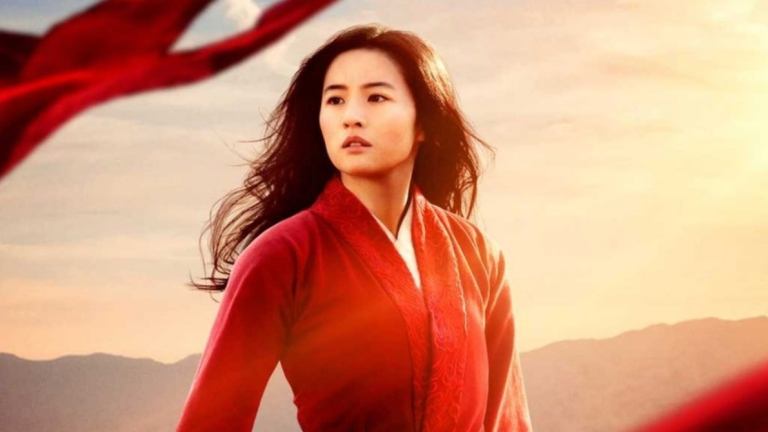 It seems industry whispers of Mulan's financial demise have been greatly exaggerated. Only a handful of days after the film received negative headlines due to its weak opening in China, a new analytics report suggests the movie has been a bonafide hit on streaming service Disney+ in the U.S.
The news comes from a report filed by analytics research firm 7Park Data. The company, which relies on AI-powered algorithms processing "raw, unstructured datasets," reported Wednesday that between Sept. 4 and Sept. 12, Mulan was purchased by nearly 29 percent of Disney+ subscribers in the U.S. Beyond making this the most watched film on Disney+ in that eight-day span, it would also suggest a significant gross beyond previous industry prognostications.
As per Disney itself during its most recent earnings report to shareholders, Disney+ currently has more than 60 million global subscribers. If one estimates half of those subscribers live in the U.S.—a conservative estimate considering Disney's brand popularity in America—that means out of 30 million Disney+ subscribers, 29 percent rented the film. Twenty-nine percent of 30 million is 8.7 million users, and 8.7 million users spending $30 on Mulan would mean a gross of $261 million. Thus far. However, even if only 40 percent of Disney+ users are located in the U.S., 29 percent of those subscribers would still mean a gross of about $209 million.
There is obviously a lot of ambiguity with these numbers. First because Disney has declined to release its actual rental numbers for Mulan—much the same way Netflix keeps close to the chest how many viewers watch most of their original content—and then also because Disney has yet to give an exact figure for the number of American households to subscribe to Disney+. But if 7Park Data's 29 percent figure is correct, Mulan's streaming release has been a major success for the Mouse House, at least domestically, with the blockbuster grossing anywhere between $200 million and well above $260 million in less than two weeks.
Consider that if Mulan were released in a world without COVID-19 and grossed a total cume of $350 million in the U.S.—similar to last year's North American run for Aladdin—the studio would keep at most $210 million in revenue. And that would be the high end of a 60:40 split between the studio and movie theaters. Whereas on Disney+, the Mouse keeps 100 percent of revenue generated by purchases. This means even if not one more person bought Mulan as of right now now, it likely earned more in under a fortnight than its whole domestic run could've generated under healthy circumstances.
This underscores the original appeal of slowly migrating original content premieres to Disney+: A smaller audience can generate a bigger windfall. Of course the situation is still not ideal. As mentioned above, the film flopped during its opening weekend in China, suggesting Mulan's hybrid PVOD/theatrical rollout may have stumbled. Certainly it gave IMAX CEO Rich Gelfond ammunition when earlier this week he said, "PVOD is a failed experiment."
It may have had a bumpy international rollout, particularly due to major markets like China not yet having their own version of a Disney+ streaming service. But if these numbers are accurate, it seems PVOD for a blockbuster—particularly at a studio with its own streaming service to platform the release—is far from a failed future.