News
Acting Legend Max von Sydow Dies at 90
Max von Sydow broke through in film by playing chess with Death. He went on to play Jesus, the devil, the Exorcist, Ming the Merciless, the Three-Eyed Raven, and Lor San Tekka.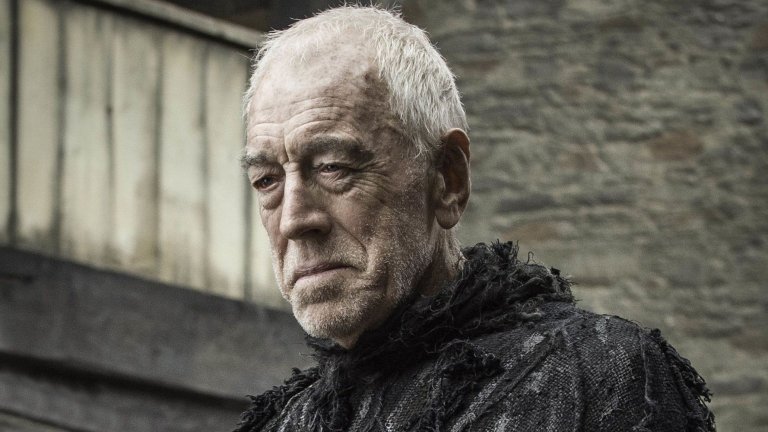 Stage and screen acting legend Max Von Sydow, who starred in The Seventh Seal and appeared in The Exorcist, Star Wars: The Force Awakens, Flash Gordon, and Game of Thrones, died on March 8 at the age of 90, according to Variety.
"It is with a broken heart and with infinite sadness that we have the extreme pain of announcing the departure of Max von Sydow," his wife, the producer Catherine Brelet, said in a statement.
Von Sydow made his Hollywood debut as Jesus in the 1965 Biblical epic The Greatest Story Ever Told.  This gave him the authority to observe "if Jesus were alive today and saw what they are saying in his name, he would never stop throwing up" in Woody Allen's 1986 film Hannah and Her Sisters. Von Sydow had the power to compel Satan as Father Merrin in William Friedkin's 1973 horror classic The Exorcist and Exorcist II: The Heretic (1977), directed by John Boorman. He also played the devil himself, as shopkeeper Leland Gaunt in the film adaptation of Stephen King's Needful Things.
Max was born Carl Adolf von Sydow on April 10, 1929, in Lund on the Swedish coast. His mother was Baroness Maria Margareta, a teacher. His father, Carl Wilhelm von Sydow, was a comparative folklore professor. He chose the professional name Max after seeing a flea circus while he was in the army. Von Sydow studied at the Royal Dramatic Theater School in Stockholm, Sweden's national drama school. He made his film debut in Only a Mother (1949), directed by Alf Sjöberg, who also cast him in his 1951 adaptation of August Strindberg's Miss Julie.
Von Sydow first collaborated with Ingmar Bergman in 1955 on theater productions before he became internationally known for his role as the knight of the Crusades Antonius Block in Bergman's 1957 film The Seventh Seal. The movie included the iconic chess match with Death (Bengt Ekerot). Von Sydow became Bergman's on-screen alter ego. As part of the director's troupe, which included Liv Ullman, Gunnar Bjornstrand, Ingrid Thulin, Bibi Andersson, and Gunnel Lindblom, Von Sydow appeared in 10 more Bergman films, including Wild Strawberries (1957), The Virgin Spring (1960) Through a Glass Darkly (1961), The Hour of the Wolf (1966), Winter Light (1963), The Passion of Anna (1969), and The Touch (1971).
Von Sydow also appeared onstage in Sweden and worked for other Scandinavian directors. He was nominated for an Oscar nomination for his role in Swedish director Bille August's 1987 domestic drama Pelle the Conqueror. He starred in Jan Troell's two-part epic The Emigrants and The New Land.
In Hollywood, Von Sydow appeared in the 1966 drama Hawaii, for which he was nominated for a Golden Globe Award. Von Sydow won the KCFCC Award for Best Supporting Actor for his role in Sydney Pollack's 1975 political thriller Three Days of the Condor. He also played Colonel Kosnov in John Huston's 1970 movie The Kremlin Letter and worked with the director again on his 1981 POW film Escape to Victory, which starred Sylvester Stallone, Michael Caine, and soccer legend Pelé. He also appeared in the 1974 film Steppenwolf.
Reportedly a childhood fan of the comic book, Von Sydow memorably played Ming the Merciless in 1980's Flash Gordon. He also appeared in 1982's Conan the Barbarian. In 1983, Von Sydow played Ernst Blofeld, the James Bond villain with a fondness for cats, in Never Say Never Again. He worked with David Lynch on 1984's Dune.
In the 2000s, Von Sydow appeared in Steven Spielberg's Minority Report, Martin Scorsese's Shutter Island, as well as Rush Hour 3, Robin Hood, The Diving Bell and the Butterfly, and Stephen Daldry's post-9/11 drama Incredibly Loud and Incredibly Close. In 2015, he played Lor San Tekka in Star Wars: The Force Awakens. He also appeared in Lego Star Wars: The Force Awakens (2017) and Kursk: The Last Mission (2018).
Von Sydow was nominated for an Emmy for his role as the Three-eyed Raven on Game of Thrones. He had also been nominated for an Emmy for his role in HBO's Red King, White Knight in 1990. Von Sydow also had the recurring role of Cardinal Von Waldburg on Showtime's The Tudors. He voiced a character in The Simpsons in 2014.
He acted on Broadway in 1977 in The Night of the Tribades, which also starred Bibi Andersson and Eileen Atkins, and in 1982 opposite Anne Bancroft in Duet for One.
Von Sydow will posthumously appear in director Nicholas Dimitropoulos' upcoming film Echoes of the Past.
Von Sydow was married to actor Christina Inga Britta Olin from 1951-1979. They had two sons. He married Catherine Brelet in 1997. He became a citizen of France in 2002 but is a citizen of the world and cinematic worlds beyond.