News
Marvel's Shang-Chi Release Date Moved Back Once Again
Developing Marvel movie Shang-Chi and the Legend of the Ten Rings will arrive a few months later than previously scheduled.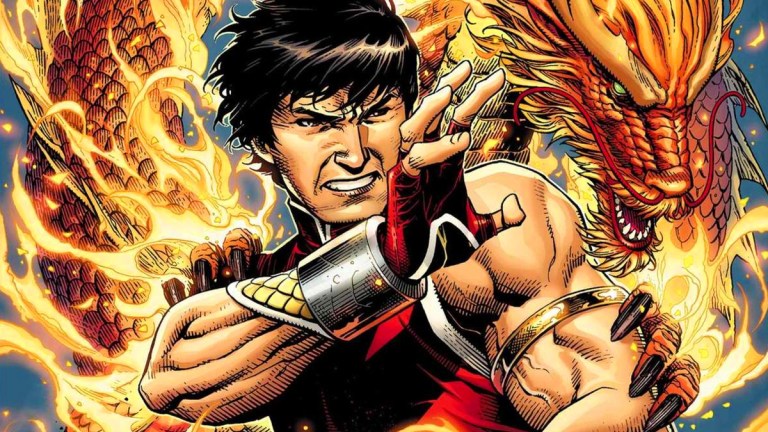 Shang-Chi and the Legend of the Ten Rings has, once again, been shuffled farther down the release schedule of Disney's Marvel Studios; a fate, typical of the times, now shared by some of its continuity cousins in the company's latest move.
The latest schedule overhaul by Disney will see Shang-Chi shift its release date from its previously set May 7, 2021 date to July 9, 2021. The previous date was set during a similarly telluric COVID-minded upheaval to the schedule this past April, which moved the film from its February 12, 2021 spot. Thusly, to paraphrase the martial-arts-minded Marvel character's inspirational figure, Bruce Lee, the release date of Shang-Chi has been formless, shapeless, like water. However, as mentioned, this is a fate shared by pretty much every offering on Disney's backlog, and the latest move has knocked back titles such as Black Widow (moved to May 7, 2021) and Eternals (moved to November 21, 2021).
Like pretty much every film and television production in the entertainment industry, Shang-Chi was forced to halt production back in March as the COVID-19 outbreak reached pandemic status. It also happens to be a potentially bellwether offering for the Marvel Cinematic Universe, and not just because it's the franchise's first film to center on an Asian character, starring Chinese-Canadian actor Simu Liu (Kim's Convenience), and comes from an Asian-American director in Destin Daniel Cretton (Just Mercy). Indeed, the film, which brings a welcome martial arts combat component to the MCU, will be a crucial topical expansion into the arena of mysticism after 2016's Doctor Strange introduced the trippy, multi-dimensional magical side of the mythos.
Moreover, Shang-Chi—as implied by its Ten Rings-referencing title—will pit its titular character against the magic-rings-wielding malevolence of iconic Marvel villain The Mandarin—that is, the actual Mandarin, rather than Ben Kingsley's hyped red herring stand-in, Trevor Slattery, from 2013's Iron Man 3. Yet, like the latter franchise, for which 2008's Iron Man served as the MCU's launch title, Shang-Chi represents a similar gamble on the part of Marvel Studios, which will put major resources behind a rather obscure comic character, one introduced back in 1973 and served as the central character to Marvel's Master of Kung Fu comic book title, which capitalized on pop culture's post-Bruce-Lee kung fu craze.
While having Simu Liu in the starring role for Shang-Chi may not lend the film a big name headliner atop its marquee, the up-and-comer will have a supporting cast that includes names like Michelle Yeoh, Awkwafina, Ronny Chieng, Fala Chen and even real-life fighter and Creed II antagonist Florian Munteanu. Most notably, the role of the aforementioned real-deal Mandarin will be fielded by veteran Hong Kong actor Tony Chiu-Wai Leung—a more appropriate choice for the classic character than Ben Kingsley, greatness notwithstanding.
Nevertheless, Shang-Chi and the Legend of the Ten Rings is now scheduled to arrive at the slightly-delayed date of July 9, 2021.