News
Marvel Director Says Avengers: Infinity War Snap Was Captain America's Fault
The Marvels director Nia DaCosta has been chatting about the consequences of Steve Rogers' well-meaning actions in Avengers: Infinity War.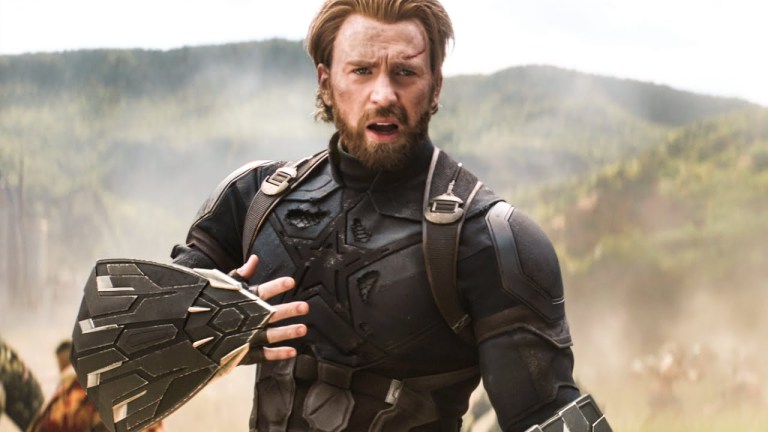 This article contains spoilers for Avengers: Infinity War
Last August, Candyman and Little Woods director Nia DaCosta was tapped by Marvel Studios to helm the sequel to their 2019 Brie Larson-led blockbuster Captain Marvel, becoming the youngest filmmaker to direct a Marvel film.
It's clear that the Brooklyn-born filmmaker is brimming with passion for her projects, and in a new interview with Inverse she's been talking to writer and professor Roxane Gay about how she has approached the upcoming movie, which will add budding superheroes Kamala Khan (Iman Vellani) and Monica Rambeau (Teyonah Parris) to Carol Danvers' ongoing saga.
A huge Marvel fan, DaCosta told Gay that her friends call her "Marvel trash" and that she sees all the movies when they're released. "Even if it's bad, I'm like, 'Well, there are some good things about this.' I grew up with the comics. I grew up watching the Spider-Man cartoon and the Fantastic Four. I knew a lot about the Marvel universe in general."
During the interview, DaCosta was also drawn into a rather philosophical discussion about how heroes are often unwilling martyrs, and she shared her thoughts on the grey areas between heroes and villains depending on how you view their actions.
Referencing Steve Rogers' decision to not "trade lives" in Avengers: Infinity War, which led to the Mind Stone being easily acquired by Thanos before his devastating Snap and the elimination of half the universe at the end of the film, DaCosta mused that some could consider Chris Evans' Captain America a villain or anti-hero of the film.
"Something I like to say a bit flippantly about Captain America is that the Snap is all his fault because he was trying to do his best, trying to do the right thing," she said. "There is a world in which he's a villain because, at the end of the day, he should have just sacrificed Vision. He chose one robot's life, albeit a sentient one, over literally the entire universe. There's a sort of anti-hero in that if you want to look at it through that lens."
She added "People would say I'm crazy for thinking that way, but there's something connected to the journey of the anti-hero and the hero. The hero's pain is something that spurs them to martyr themselves, and an anti-hero's pain is a thing that kind of starts their journey as opposed to ending it."
DaCosta said she's interested in how characters like Superman and Batman balance their power and their pain, and how much control they ultimately have over their actions.
"Something I've always found interesting about a character like Superman or Batman is that their power is equal to their pain," she explained. "In terms of the most successful heroes, no matter how much power you have, you never really have control over yourself. That's something you see in characters like Magneto, for example. His emotional life is always going to overpower his actual power."
If you want to dig deeper into the Marvel Cinematic Universe, please consider subscribing to Marvel Standom on the Den of Geek YouTube channel, where we dish out weekly episodes on all the new Marvel TV series, trailers and movie releases. Can't stand our faces? That's fair! You can listen to Marvel Standom on Spotify and Apple, too.
The Marvels is set to be released on February 17, 2023 as part of the MCU's Phase 4.