News
Martin Scorsese Making Documentary on New York Dolls' David Johansen
Martin Scorsese gets funky but stays chic as he follows David Johansen in all his guises with a new documentary on the New York Dolls frontman David Johansen.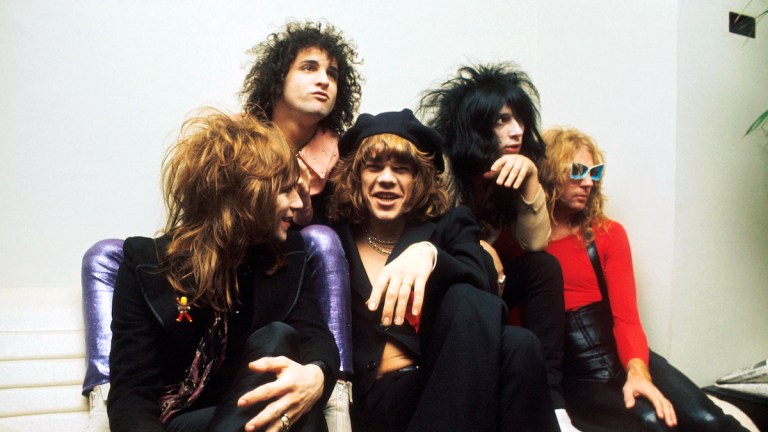 Is it a crime to fall in love with Frankenstein? Martin Scorsese has, and hard. Pre-punk hard. The director is best known for movies with killer soundtracks, but he's also brought such classic musical films as The Last Waltz–he even got Michael Jackson down a subway platform in the music video for "Bad." Not to mention the work he did early in his career following Elvis Presley. Scorsese will next tilt his camera at the legendary David Johansen in a Showtime documentary, according to Rolling Stone.
"I've known David Johansen for decades, and his music has been a touchstone ever since I listened to the Dolls when I was making Mean Streets," Scorsese said in a statement. "Then and now, David's music captures the energy and excitement of New York City."
Scorsese will co-direct with two-time Emmy nominee David Tedeschi, who edited George Harrison: Living in the Material World and No Direction Home: Bob Dylan. The as-yet untitled documentary will be produced by Ron Howard and Brian Grazer, and David Tedeschi. The film will include footage from Johansen's performances at New York's Café Carlyle earlier this year.
"After seeing his show last year at the Café Carlyle, I knew I had to film it because it was so extraordinary to see the evolution of his life and his musical talent in such an intimate setting," Scorsese said. "For me, the show captured the true emotional potential of a live musical experience."
From his childhood in Staten Island through the New York Dolls, Buster Poindexter, the finger-crushing blues chords of the Harry Smiths to now, "will reveal the many faces of Johansen. I often see him perform, and over the course of the years, I've gotten to know the depth of his musical inspirations."
The New York Dolls came before punk, glam and new wave. They were their own wave. They won Best New Band and Worst New Band in Creem Magazine's Readers Poll in 1973. The New York Dolls assaulted mid-'70s rock radio like a manly drag queen commando force in Salvation Army castoffs. Johansen only wore a dress one time onstage at Club 82, though he rocked the Capri pant. He, Johnny Thunders, Sylvain Sylvain, Billy Murcia, and Arthur Kane Jr. "single handedly lowered the standards of an entire industry." Patti Smith read poetry as an opener for them. They are directly responsible for Television, the Ramones, the Sex Pistols, Kiss, Guns N' Roses, and the Damned.
Scorsese, who most recently directed The Irishman, also produced Once Were Brothers: Robbie Robertson and the Band and directed the Rolling Stones documentary, Shine a Light.  He is also filming Killers of the Flower Moon, which will star Leonardo DiCaprio and Robert De Niro, and is getting a Netflix documentary about writer Fran Lebowitz together for the future.