News
​​​​The Macross Franchise is Finally Making it Back to the U.S.
After years of not being available legally Macross is making its first push into the spotlight.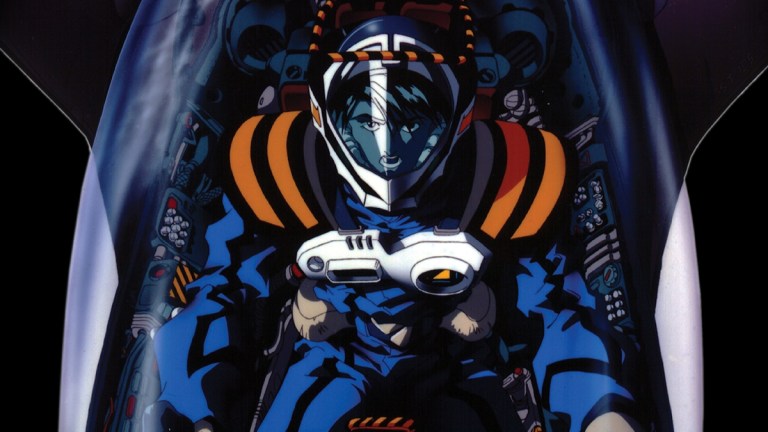 For a long time the Macross anime franchise couldn't escape the shadow of Robotech, at least in America. Ever since Robotech utilized the first Macross series as part of its amalgamation of three shows in the '80s, it's been difficult for Macross to make its own place in the United States. Due to complicated legal problems most of the franchise besides the original series wasn't legally available in the U.S. for the past 20 years. This was a shame since the Macross franchise continued on from its original series with multiple sequels, films, manga, and more.
Now we're finally getting it. After the agreement earlier this year between all parties involved with Macross and Robotech, the theatrical film Macross Plus is coming to US theaters on December 14th. The synopsis for the film, set in the same universe as the first Macross series, is below.
In the year 2040, on the distant planet Eden, former childhood friends Isamu Dyson and Guld Bowman find themselves pitted against each other as test pilots of rival teams in a competition to decide the next generation of variable mecha fighters. The two must also deal with their own unresolved history with mutual love interest, Myung Fang Lone, who has returned as the manager of Sharon Apple, the AI pop star (virturoid) and the galaxy's biggest singing sensation. When Sharon's advanced artificial intelligence gains consciousness, Isamu, Myung, and Guld must face their turbulent past and come together as Sharon Apple becomes self-aware and takes control of the Macross battlefortress itself!
This is the "Movie Edition" of the Macross Plus Original Video Animation (OVA) series which, according to distributor Fathom Films, "adds all-new animated scenes never seen in the OVA, streamlines the storyline, and creates a more focused and action-packed viewing experience. In addition to the feature, attendees will view an exclusive special interview with creator/chief director Shoji Kawamori." The release will be the subtitled version.
It's fantastic to see that within a year of the agreement being announced the Macross franchise is making noticeable inroads to America. A few select shorts and other marketing material has been officially uploaded to YouTube, including the Flash Back 2012 special, but this is the biggest release yet. Hopefully this means the road has been cleared for releases of other pieces of the Macross franchise in America, whether that's in theatrical form, streaming, or home media. (There's currently no word if Macross Plus will be heading to streaming or home media under the new agreements.) There's so much Macross that hasn't been easily obtainable and now the west will finally get a chance to see it!