Features
Aladdin trailer, release date, photos and all the geek essentials
Aladdin trailer, cast, release date, pics and all you need to know about Guy Ritchie's live action remake
Guy Ritchie is directing the live action remake of Aladdin. Yes that sounds a bit weird to us too but judge not, lest ye be judged… and no one wants to be judged by Guy Ritchie.
This is the latest in Disney's meaty roster of live-action remakes and after what's felt like a long wait, updates are coming thick and fast. We'll use this article to keep you updated with everything from trailers, pics, release date and news, so do pop back to check the latest.
Aladdin Trailer
A brand new teaser has arrived giving us our very first glimpse of Will Smith's Genie in blue.
Reactions to Smith's en-blue-enning haven't been entirely positive, but hey, we though Avatar looked weird when we first saw the teasers.
This followed the first teaser trailer from back in October…
Sadly, nowhere in either piece of footage was our most important question answered: are Aladdin and Jafar going to somehow get into an old-timey brutal punch-up full of slow motion sweaty hair flicks and bloody noses? Almost certainly, the answer is no, but with Guy Ritchie at the helm, we still aren't ruling it out. For now.
Aladdin cast
In Ritchie's new take on the classic tale, Aladdin will be played by Mena Massoud (Tom Clancy's Jack Ryan), Naomi Scott (Power Rangers, the forthcoming Charlie's Angels reboot) will be Jasmine with Marwan Kenzari (The Mummy) as Jafar alongside Smith as the aforementioned Genie.
Aladdin first look
The first look images that arrived showcasing the upcoming Disney spectacle suggested this would at least look rather magnificent. Click on the main picture up there to flick through EW's pics, featuring Will Smith as the Genie before he went blue.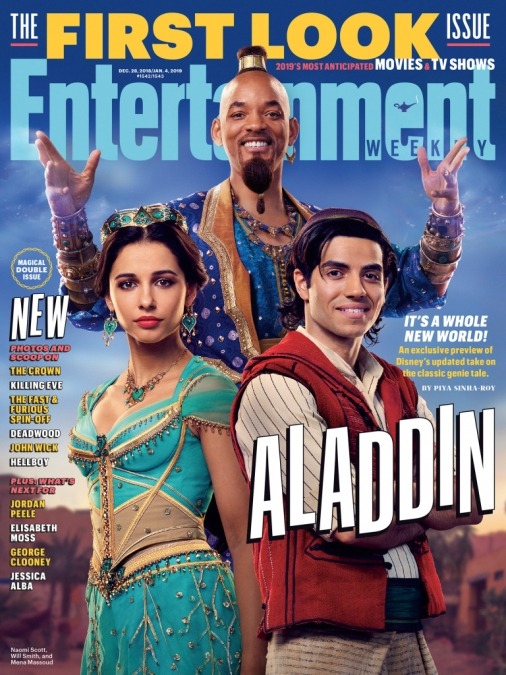 Aladdin UK release date
Aladdin will be released on 24th May here in the UK.
Aladdin poster
The marketing team probably didn't mean to give everyone a Last Crusade vibe with the first Aladdin poster, but it's too late now…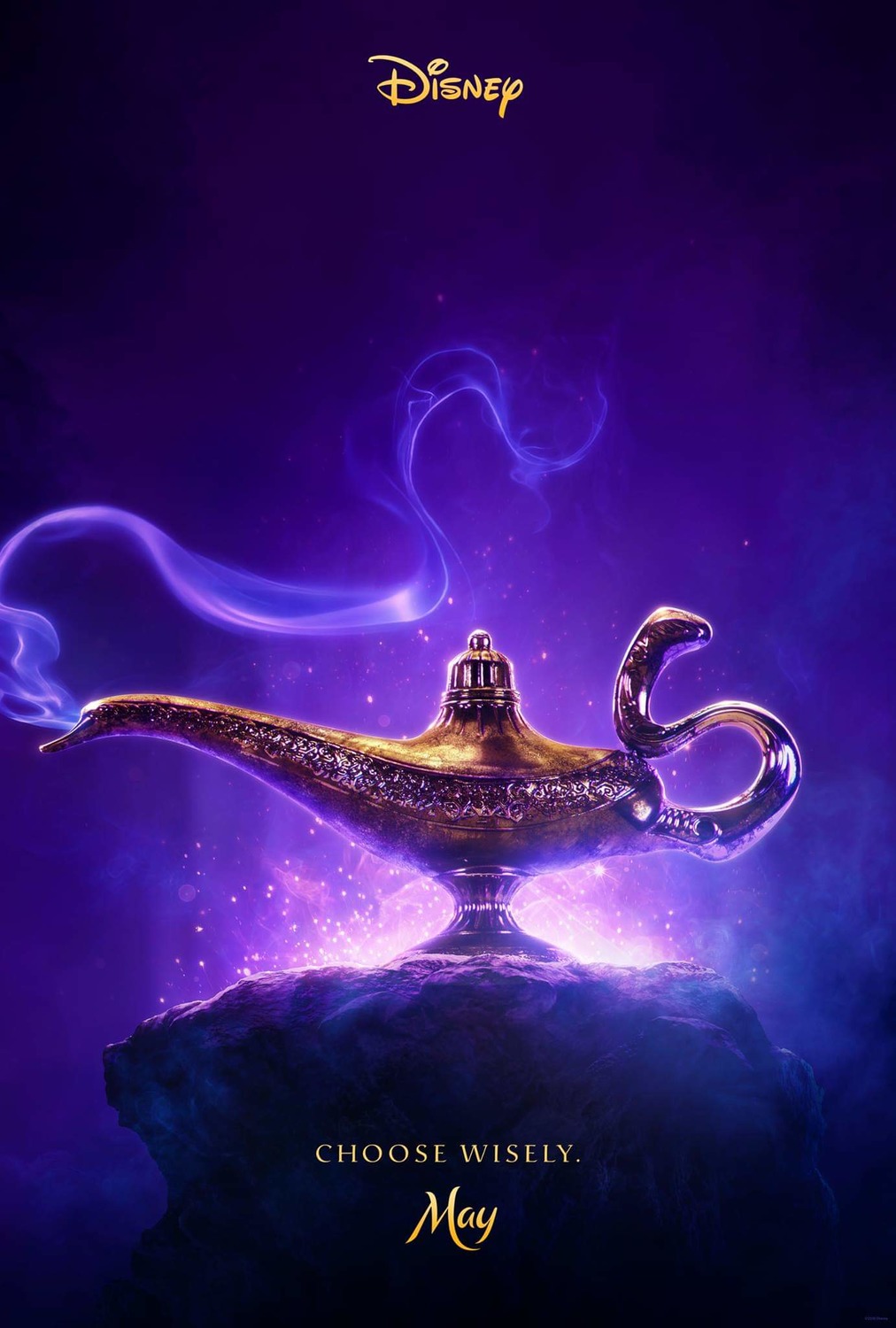 More as it's unveiled.