News
Kristen Stewart to Play Princess Diana in New Movie
Twilight star Kristen Stewart will play Princess Diana in Pablo Lorraín's Spencer.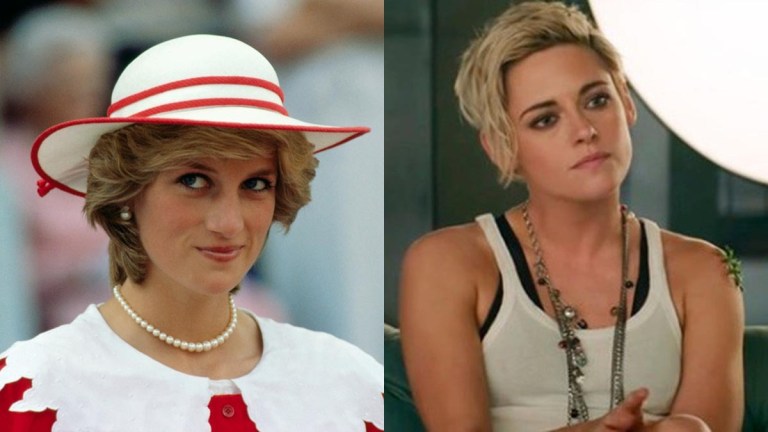 Kristen Stewart is about to become Princess Diana in a new movie. You read that right. The surprise casting comes out of a new film titled Spencer, which will chronicle the fateful weekend where the Princess of Wales decides to leave her husband, Prince Charles, the then (and still) heir apparent to the British crown.
The movie is the next project from director Pablo Larraín, who has flirted before with biographical films about historical figures touched by tragedy. As the filmmaker behind the underrated and highly intelligent Jackie, Larraín is following up an intimate look at Jackie Kennedy's life in the week after her husband's assassination with an even more micro-focused biopic about a woman affectionately known in the press (and former Prime Minister Tony Blair) as "the People's Princess."
As per press material, Spencer will focus on Princess Diana over the course of one of her "final Christmas holidays with the House of Windsor at Sandringham estate." This occurred during the early '90s and well after her seemingly fairytale wedding to Prince Charles in 1981. By this point, their marriage is strained due to incompatibility and his affairs—which leads the couple to separate in 1992 and then eventually divorce in '96, a little over a year before her tragic death made global headlines in 1997.
Attempting to make a film version about Diana's life always seems like a lofty challenge. Naomi Watts and director Oliver Hirschbiegel infamously missed the mark with Diana (2013). Closer to fawning hagiography, that typical biopic underscores the dangers of trying to tell the story of a figure who had such international fame that a cottage industry revolving around her image began even prior to her death. One could argue it even contributed to it with the way the paparazzi in Paris drove her car off the road—which then only led to the People's Princess mythology to take further hold in the culture.
It's perhaps telling then that rather than "Diana" or "Princess Diana" Lorraín's film is going by the name "Spencer," referring to Diana's actual last name. Born Diana Frances Spencer, daughter of John Spencer, 8th Earl Spencer, Diana's original surname is superseding the typical Diana mythology in the media. Will the actual film be able to walk that line though? It's currently unclear, but the casting of an American like Stewart with her own complicated history with prying media attention is sure to raise eyebrows in the United Kingdom.
Stewart is of course best known to many for playing Bella Swann in the Twilight saga. However, she has proven to be a versatile indie talent in the years since that breaking dawn, doing great work in Clouds of Sils Maria (2014), Still Alice (2014), and Personal Shopper (2017). Of course none of those roles immediately scream British royalty, and her recent attempt to return to mainstream blockbusters fell flat with last year's Charlie's Angels reboot.
Whether the casting works or not, we're sure there will be many opinions made about it in the months to come in the British press. The movie is expected to begin filming in early 2021.