News
Justice League: Zack Snyder Promises "A Solid Two and a Half Hours of Unseen Footage"
Zack Snyder revealed the edit is about locked for Justice League: The Snyder Cut, and the film will include nearly three hours of unseen footage.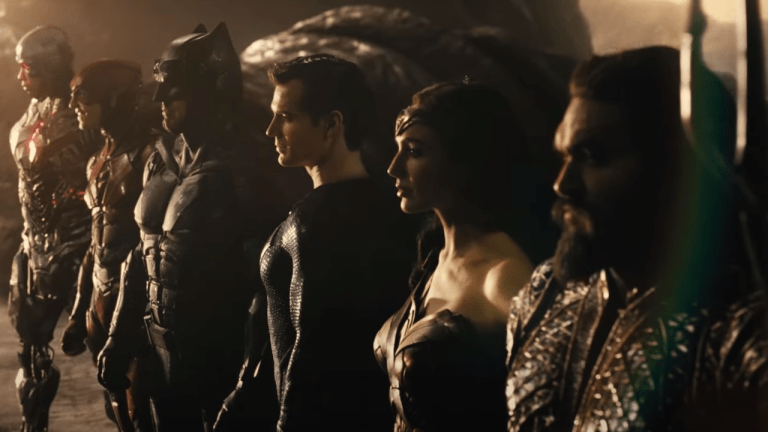 Zack Snyder is almost finished editing what fans have devoutly named Justice League: The Snyder Cut. And he wants his devotees to know they have barely scratched the surface of the slow-motion glories he's envisioned for the superhero epic.
Speaking on Vero, Snyder's social media platform of choice, the filmmaker said, "I'm excited for you guys to see the giant amount of movie that you have coming your way in 2021 on HBO Max. Don't forget that it is probably a solid two and a half hours of unseen footage in this movie, I would imagine. Something like that. So it's going to be fun for everyone to experience for the first time."
Snyder's boast of having more new footage than the final running time of the theatrical cut of Justice League is not entirely surprising. The fact the film is going to be released as a four-hour miniseries on HBO Max already confirmed there would be, as Snyder phrased it, "a giant amount of movie." What's interesting though is apparently how much of it is still from the original cutting room floor.
Earlier this week, we learned only a small amount of additional photography was filmed during Snyder's 2020 Justice League reshoots. Snyder confirmed as much to Beyond the Trailer when he said, "In the end it's going to probably be about four or five minutes of additional photography for the entire movie."
Considering The Snyder Cut made news for all the talent it was bringing back for reshoots, from Ben Affleck to even Jared Leto as the Joker—a role Leto did not portray during Justice League's original 2016 photography—it's worth asking just how different Snyder's cut will be from the theatrical version.
Yes, the film will include close to three hours of new content, but it's unclear how much of that may simply be alternate versions of scenes already in the 2017 movie. Joss Whedon famously oversaw the film's heavy reshoots three years ago, stepping in after a personal tragedy forced Snyder to exit the movie. However, Whedon was not credited as director on the finished film.
With that said, Snyder is adamant that very little of what he filmed was actually used in the theatrical version. While the filmmaker claims to have never actually watched the theatrical cut of the movie, from the way it's been described to him by friends, he estimated to THR that only about "one-fourth" of what he filmed in 2016 ended up on the screen. He has also since confirmed he will not use a single frame of what Whedon filmed during the reshoot process.
"[I would] literally blow that fucking thing up," Snyder said in July about Justice League before he'd use "a single frame" of Whedon's reshoots.
Of course the only way to really know how different it will be is to watch Snyder's version of Justice League in its four hour entirety. But already the reveal that Snyder's Steppenwolf looks markedly similar to the one on the theatrical cut, save for a whole lot more spikes on his armor, leaves me curious how much of those two and a half hours will be new scenes and how much of it will be a longer, more furrowed brow version of the film we've already seen.