News
Ian Holm, Alien and Lord of the Rings Star, Passes Away at 88
Oscar-nominated actor Ian Holm has died at 88, leaving behind a legacy of work on stage and screen.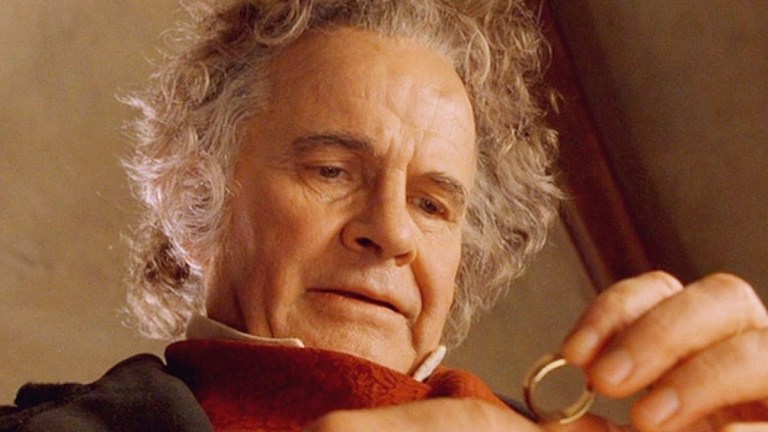 "I think I'm… quite ready for another adventure!" -Bilbo Baggins
Ian Holm, esteemed knighted British actor and standout of The Lord of the Rings Trilogy and Alien, is dead at the age of 88, having succumbed to complications from Parkinson's disease. Holm passed away in a London hospital peacefully near his family and caregiver, as his agent confirmed to The Guardian, referring to the late actor as "charming, kind and ferociously talented," and that "we will miss him hugely."
Holm stood as a peer amongst other knighted legends like Ian McKellen and Laurence Olivier, but he never saw himself as a marquee-dominating movie star type, having maintained the grounded approach of a working actor. It's a conceit evidenced by the way in which he selected roles across his 60-year career on stage and screen, rarely revisiting thematically similar characters, lest he become typecast. However, it's also the reason that the career of a legendary actor such as Holm is frequently distilled—this article's headline admittedly no exception—to mainstream roles like that of Bilbo Baggins in director Peter Jackson's The Lord of the Rings film and gasket-blown medical android Ash in director Ridley Scott's original Alien. Yet, he's also remembered for his humanity, having faced the real-life challenge of stage fright, notably with a 1976 bout before a performance of Eugene O'Neill's The Iceman Cometh that saw him unable to go on stage, ceding the role to his understudy. Of course, there's so much to his career than can fully be expressed here.
Born in Essex, England as Ian Holm Cuthbert, the actor first attained education in the human pathos by way of his psychiatrist father's work (notably as a pioneer of electric shock therapy,) in the West Ham Corporation psychiatric hospital, where, as a child, he'd often spend time observing the behavior of the patients. After a formal education at the Royal Academy of Dramatic Art, Holm joined the Royal Shakespeare Company in 1954 for a run that would last several years. By the end of the 1960s, he'd started to take his performances of the Bard's work to the big and small screens, and branched out, notably with early major movie roles in director John Gold's 1968 war drama, The Bofors Gun, director John Frankenheimer's 1968 Czarist-Russia-set drama, The Fixer, and director Richard Attenborough's 1969 WWI musical comedy, Oh! What a Lovely War.
While Holm always returned to Shakespeare in some form, his career took off in the 1970s with roles in film such as Mary Queen of Scots (1971), Juggernaut (1974), Shout at the Devil (1976) and even appeared alongside an absurdly-impressive cast (Laurence Olivier, James Mason, James Earl Jones, Christopher Plummer, et al,) in the 1977 global hit television miniseries, Jesus of Nazareth. Thus, he wasn't exactly an unknown commodity by the time of his mainstream breakthrough as Ash in 1979's Alien, in which he was memorable as the medical android famously-decapitated after being thrown into a homicidal logic loop over the titular creature's "purity."
After a notable role as Napoleon in director Terry Gilliam's still-beloved 1981 fantasy film, Time Bandits, Holm would win a "Best Supporting Artist" BAFTA in 1982 for his role as track trainer Sam Mussabini in 1981's Chariots of Fire (and nominated for an Oscar in the equivalent category), after which he continued fielding a diverse array of projects over the years, notably films such as Greystoke — The Legend of Tarzan, Lord of the Apes (1984), Dreamchild (1985), Henry V (1989), Hamlet (1990), Naked Lunch (1991), Mary Shelley's Frankenstein (1994), The Madness of King George (1994), The Fifth Element (1997), A Life Less Ordinary (1997) and Joe Gould's Secret (2000). Additionally, Holm was named a Commander of the British Empire in 1989 and was conferred the title of Knight Bachelor in 1998.
Thus, Holm was already a legend by the time he fielded what is arguably his most famous role, that of Bilbo Baggins in The Lord of the Rings Trilogy, most prominently in 2001 kickoff film The Fellowship of the Rings, bearing an appropriately-indicative mix of the adventure-seeking Hobbit's sense of wonder with a wearily-jaded sub-layer that was exposed when it came to his tortured tethering to the Ring of Power. Indeed, it was an unforgettable performance that carried a lovably paternal-type aura between Bilbo and nephew Frodo (Elijah Wood) that also effectively demonstrated the toll of war—fantastical or otherwise—on even the most sanguine of psyches.
As Holm's career was starting to wind down, his post-Rings roles included films such as The Aviator (2004), The Day After Tomorrow (2004), Garden State (2004), Lord of War (2005), Strangers with Candy (2005) and a voice role in Ratatouille (2007). Poetically enough, Holm's final onscreen appearances saw him reprise his already-iconic role as the aged Bilbo Baggins—alongside a similarly-returned Elijah Wood as Frodo Baggins—for prologues and epilogues in director Peter Jackson's The Hobbit Prequel Trilogy, seen in 2012's The Hobbit: An Unexpected Journey and—his final credited appearance—2014's The Hobbit: Battle of the Five Armies.
Holm is survived by wife Sophie de Stempel and five children from previous relationships. Indeed, with him having departed from the proverbial Grey Havens, the white shores of Valinor are glistening a bit brighter right now.