Features
Halloween TV: a spooky October viewing guide
Here are a few picks among the spookiest TV shows airing and streaming in the UK this October…
Of the many wondrous gifts the New World has given the UK over the centuries—potatoes, corn-on-the-cob, Jeff Goldblum—Halloween is one of the greatest. Yes, we had our own version before the US remake arrived with its supermarket costumes and kitsch decorations, but that was more a turnips and bonfires kind of deal. Nobody dressed up like Cruella de Vil or made themselves sick on Hotel Chocolat Tiddy Vampires, more fool the druids.
For those of you planning to embrace the season in all its ghostly glory, here's a selection of suitably spooky viewing. Hang a rubber bat from your window, put your glittery pumpkin-shaped deely boppers on, dig in to some Mr Kipling Fiendish Fancies, and enjoy…
True Horror: Halloween Special – The Witches' Prison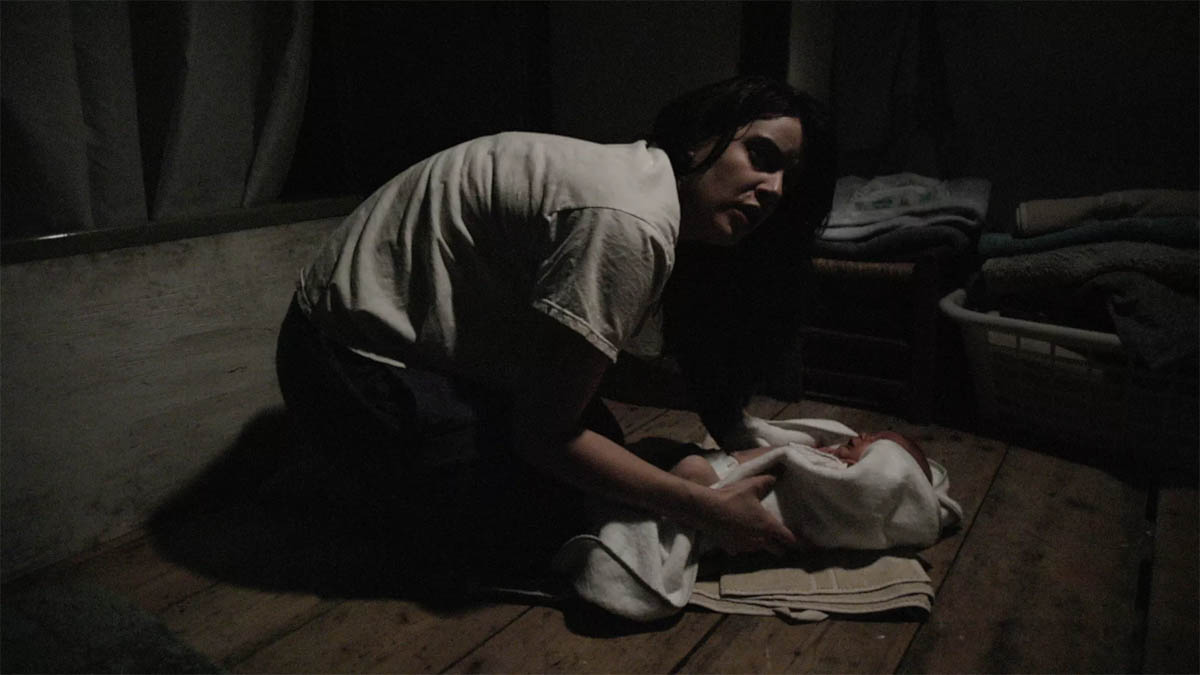 Channel 4's dramatised documentary strand returns for a Halloween special starring Bionic Woman, Doctor Who and EastEnders actor Michelle Ryan, directed by Skins' Amanda Boyle. The Witches' Prison tells the "chilling true horror story of a single mother's battle to protect herself and her defenceless baby boy from a haunted house with a tormented past," says the official bumf. 
Successful saleswoman Vanessa Mitchell buys a house which is rumoured to be a former Witches' prison in St. Osyth, Essex, the village she grew up in. 'The Cage' is a cute Tudor cottage but as soon as Vanessa and flatmate Nicole move in, they witness increasingly strange events. Flying objects, mysterious pools of blood and an invisible entity that rattles doors and pushes people downstairs are enough to spook anyone. 
The Witches' Prison airs at 10pm on Wednesday the 31st of October on Channel 4. See the previous three True Horror episodes on All 4 here. 
Inside No. 9 Live Halloween Special
Fresh from their 47-show League Of Gentlemen live tour, Reece Shearsmith and Steve Pemberton have taken on an impressive new task – live TV drama. BBC Two is to air a special live Halloween episode of Shearsmith and Pemberton's excellent anthology series Inside No. 9. Writing and starring in six innovative, clever, funny and often poignant half-hours a year must simply have become not enough of a challenge…
No strangers to the theatre, Shearsmith and Pemberton certainly have the performance experience required to pull off a live instalment. As for the episode itself, BBC Two promises "a twisted tale which will aim to surprise, delight, unnerve and amuse in equal measure," but has so far made no casting or story announcements. As ever with Inside No. 9, it's probably best not to know too much. Just tune in at 10pm on Sunday the 28th of October and prepare for whatever dark delights are in store.
Chilling Adventures Of Sabrina
It's best to cleanse your memory of the 1990s ABC Sabrina The Teenage Witch before stepping into this Netflix series. Riverdale's Roberto Aguirre-Sacasa has given the Archie comics character a dark makeover with actual scares. Don't expect a wisecracking familiar, a laugh track or anyone using a supernatural vacuum cleaner as a mode of transport. Expect monsters, baddies and delicious darkness, all against a high school backdrop.
All ten episodes of the new series, starring Mad Men's Kiernan Shipka, Miranda Otto, Lucy Davis, Richard Coyle and Michelle Gomez, arrive on Netflix UK on Friday the 26th of October.
The Haunting Of Hill House
Oculus, Hush and Before I Wake director Mike Flanagan has adapted Shirley Jackson's celebrated 1950s novel into a ten-episode Netflix series. It's a decidedly new take on the original story, but stays true to Jackson's psychological horror by focusing on character, trauma and family relationships. Flanagan moves the action decades into the future and jumps back and forth between a family's experiences as children in Hill House, and as adults traumatised by what happened there. Game Of Thrones' Michael Huisman stars, and all ten episodes arrive on Netflix on Friday the 12th of October.
A Discovery Of Witches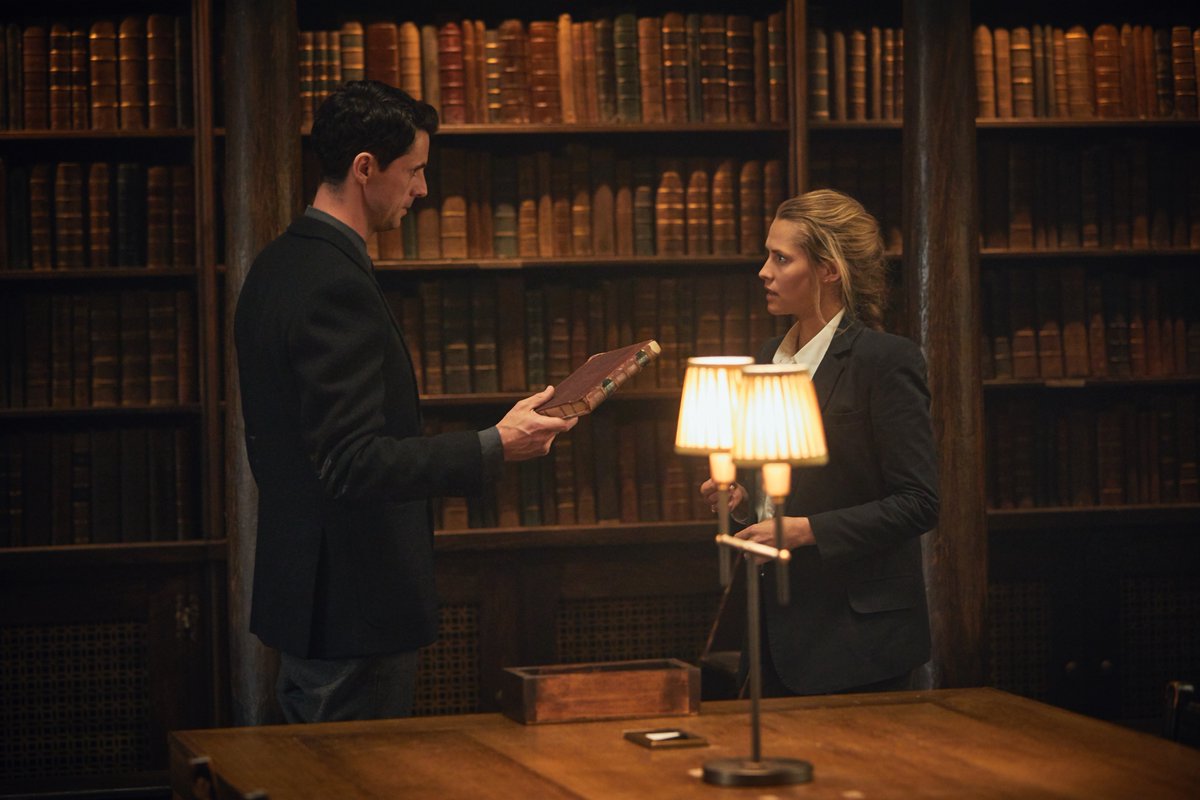 Sky One's adaptation of Deborah Harkness fantasy book series doesn't seem to be quite winning over over TV audiences in the same way as it did readers, but there are plenty of rewards for sticking with it. First of all, the locations, from ancient libraries to elegant castles, are beautifully escapist. As is the story, of romance, scientist vampires and academic witches, a rare book and a centuries-old conflict. Matthew Goode and Teresa Palmer lead a cast including Lindsay Duncan, Alex Kingston, Louise Brealey, Trevor Eve and more. Just the thing for cosy evenings in with a glass of Baileys and a Warburtons Giant Crumpet.
Creeped Out
This terrific, chilling anthology series for kids arrived on CBBC last Halloween and we couldn't recommend it more. Its inventive half-hour stories provide eerie fun and great storytelling for kids, alongside a tonne of nerdy movie references for grown-ups. A second series is already in the works and due to arrive in the UK and Canada early next year. Before that, CBBC will welcome a Christmas Special in December 2018.
Creeped Out is on this list though, because it's about to launch worldwide on Netflix (not yet in the UK or Canada) from Thursday the 4th of October.
The Worst Witch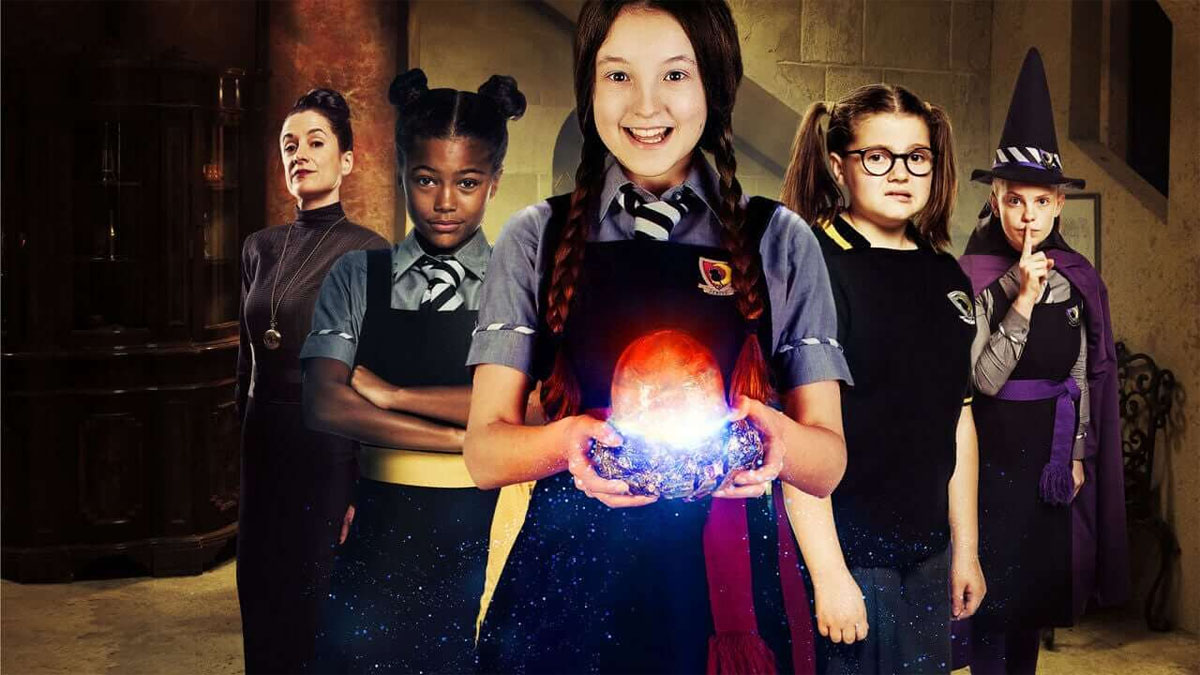 Act fast, because both series of CBBC's ace The Worst Witch adaptation leave BBC iPlayer on Friday the 19th of October. There's just enough time before then to enjoy this new take on Jill Murphy's modern kids' classics. Game Of Thrones viewers among The Worst Witch's grown-up fans will recognise lead Bella Ramsey, who plays the formidable Lyanna Mormont in the HBO show.
The Worst Witch is the story of Mildred Hubble and her exploits at Miss Cackle's Academy for Witches. (Game Of Thrones viewers among The Worst Witch's grown-up fans will recognise lead Bella Ramsey, who plays the formidable Lyanna Mormont in the HBO show.) It's fun, escapist and a reminder that the world had schools of witchcraft and wizardry long before Hagrid even revved that motorbike.
Dead Room
Dead Room doesn't yet have an air date and may not arrive until much later in the year, but it should nonetheless be on ghost story fans' radars. Written and directed by Sherlock and League Of Gentlemen's Mark Gatiss, it's an original half-hour spooky story set and filmed at the BBC's Maida Vale Studios before their closure. Simon Callow plays veteran broadcaster and national treasure Aubrey Judd, long-time host of a series of radio ghost stories, and a relic whom modernity threatens to eclipse. The Bodyguard's Anjli Mohindra co-stars, with Susan Penhaligon and Joshua Oakes-Rogers.
The Curious Creations Of Christine McConnell
A combination of crafting, baking, Gothic horror and puppets… oh, look, it's probably for the best if we just let the trailer explain what The Curious Creations Of Christine McConnell is.
See? A kind of Bake-Off of the dead, but more promising than that sounds. Catch it on Netflix from Friday the 12th of October.
The Purge
Here in the UK, Amazon Prime Video is currently airing an episode a week of USA Network's The Purge, the ten-part TV series based on James Demonaco's hit horror movie franchise. You'll know the drill by now – the episodes unroll against the backdrop of a twelve-hour period during which all crime, including murder, is legal. It takes place in a parallel present version of the United States run by a totalitarian political party, and the TV series focuses on multiple characters' Purges in the same small city.  
American Horror Story: Apocalypse
American Horror Story season eight is currently airing on FOX on Saturday nights at 10pm here in the UK, and early signs are encouragingly bonkers. Sarah Paulson, Kathy Bates, Evan Peters and more are all back in Ryan Murphy and Brad Falchuk's latest anthology series, which is going by the timely name of Apocalypse. Expect madness and everything to be a little too much.
Castlevania season 2
Eight new episodes of this anime-influence US series arrive on Netflix on Friday the 26th of October, just in time for Halloween. A four-episode first season was released in July 2017 to some acclaim and widespread demand.
Based on Konami's 1989 Gothic Horror videogame Castlevania III: Dracula's Curse, the series features the vocal talents of Hannibal's Richard Armitage as Trevor Belmont, tasked with defending the nation of Wallachia against Dracula and his evil hordes.
And for movie fans, Film4 will be airing the following creepy treats over the next few weeks:
Crimson Peak – Monday the 17th of October at 10.45pm
The Woman In Black – Tuesday the 18th of October at 11.20pm
The Quiet Ones – Tuesday the 18th of October at 1.10am
The Woman In Black 2: Angel Of Death – Wednesday the 19th of October at 10.50pm
The Pact – Wednesday the 19th of October at 12.50am
The Haunting – Thursday the 20th of October at 11pm
Sinister – Thursday the 20th of October at 1.15am
Stonehearst Asylum – Friday the 21st of October at 12.50am.
While Amazon Prime Video will be adding the following during the month of October:
Halloween: Resurrection
Halloween: The Curse of Michael Myers
Halloween H20: 20 Years Later
Lights Out
Scream 2
Scream 3
Final Destination
Final Destination 5
Netflix is offering up these new October additions:
Apostle
Malevolent
I Spit On Your Grave
All of the Twilight films
Haunted
Red Dragon
And finally, over on Sky Cinema between Sunday the 13th and Wednesday the 31st of October, a host of classics will air including the 1978 original Halloween, The Exorcist, A Nightmare On Elm Street and some destined-to-be modern classics, including It, It Comes At Night and must-watch Oscar-winner Get Out.
Happy viewing, mwahahahahaha!