News
Guardians of the Galaxy: James Gunn Shares New Mixtape on Spotify
Gunn posted the new playlist to boost morale, saying he still might use some of the tracks for Guardians of the Galaxy 3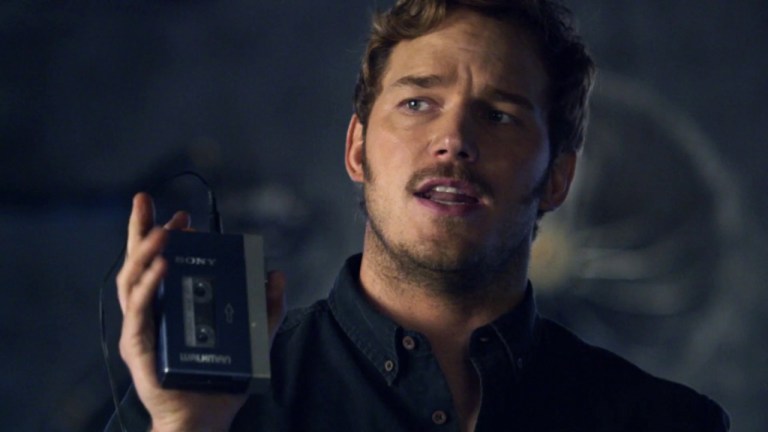 Guardians of the Galaxy director James Gunn has posted a new playlist on Spotify collecting together 64 of Meredith Quill's favorite old school bangers. It's now the soundtrack of our week, and could very well be yours, too.
The director shared the new mixtape to bring fans some "joyousness in these difficult times" during the COVID-19 pandemic, and the tracklist includes David Bowie, Lou Reed, Jethro Tull and ELO, creating a scramble of songs from the official Guardians of the Galaxy soundtracks with some fresh beats.
"Today I added Meredith Quill's Complete Awesome Mix to my Spotify account for you to enjoy," Gunn wrote. "This is part of the list of songs Meredith Quill loved that I chose the songs for the Guardians of the Galaxy Vol's 1 and 2 soundtracks from."
"Some of these songs almost made it into the movie ("She's Gone") and others I always wanted to use but could never find the right place for them," he said. "Whatever the case, I never intended on sharing these songs, as I might use them in future movies. But I think the need for all of us to have some joyousness in these difficult times outweighs all that."
In Gunn's cosmic Marvel films, Peter Quill aka Star-Lord (Chris Pratt) is gifted mixtapes from his mother Meredith before she passes away from brain cancer, and he typically goes about his dodgy business listening to them on a beat-up old Walkman and, later, a Zune. The classic pop hits were arguably instrumental to the success of the MCU instalments, making the wild plots somewhat more relatable for the average, non-half-God/raccoon/tree/Zen Whoberis etc theater-goer.
Gunn also revealed which songs in the new mixtape were originally cut from both the first two soundtracks, and Avengers: Infinity War, via a Twitter thread, writing that "Both. Livin' Thing & Magic were both in scenes cut from Vol 1. She's Gone was in the script for Vol. 2 but that scene was cut before we shot. Wichita Lineman & Mama Told Me Not to Come were almost used where Moonage Daydream is in the 1st film" adding "(M Daydream was the only song not in that script). Flashlight was almost the song Baby Groot danced to at the beginning of Vol 2. New York Groove was used in a scene cut from Infinity War."
Gunn has been prolific across social media recently, posting updates about Guardians of the Galaxy Vol 3's release date status, teasing a potentially harrowing character death, and noting that Rocket will be "a big part" of the third film. He's also been making lists of his favorite movies.
You can listen to Gunn's new playlist in full on Spotify right here.