News
Green Hornet Reboot Coming From Universal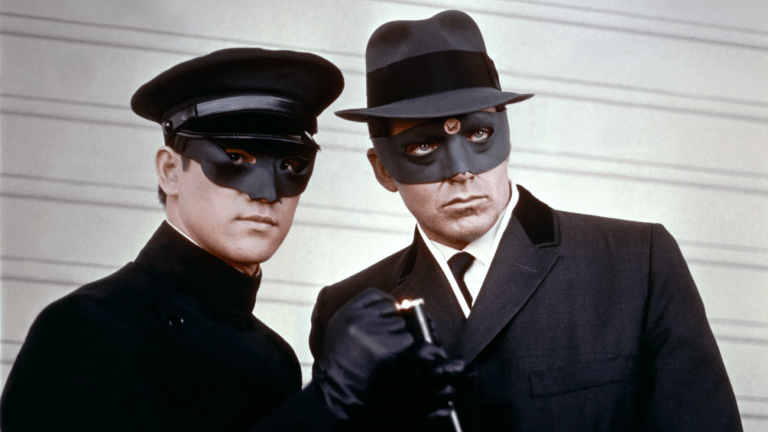 Dust off your fedora and domino mask and make sure there's gas in the Black Beauty, because the Green Hornet and Kato will once again return to the screen. Despite the fact that the masked vigilantes pre-date Batman and Robin by several years (having first leaped into action on The Green Hornet radio show in 1936), these legendary pop culture figures haven't had much luck on the screen recently. That's about to change with Amasia Entertainment partnering with Universal Pictures for The Green Hornet and Kato, the latest attempt to update the pair for a new generation. Michael Helfant and Bradley Gallo are producing.
"The Green Hornet is one of the most iconic and beloved superhero tales ever created, and it has entertained generations of fans in every form of storytelling," Universal Pictures president Peter Cramer said in a statement (via Variety). "We are thrilled to be partnering with Michael, Bradley, and the entire Amasia team to launch an exciting new cinematic world for Britt Reid, Kato, and the Black Beauty, and we can't wait to share it with global audiences soon."
"Universal will be a great home for our new Green Hornet and Kato," added Helfant. "The team at Universal share our passion & enthusiasm for the property and will devote the resources to launch a truly global franchise. And, it's very cool that Universal was the original distributor of the 1940s movie serials. Our goal is to make a film that existing fans will love, and new fans will love to discover. With Universal, it feels like we are merging the past and the future, creating a contemporary version of the franchise that is fresh and exciting while respecting its long legacy and history. I can't wait!"
The "1940s movie serials" Helfant references here are The Green Hornet (1940) and The Green Hornet Strikes Again (1941) which starred Gordon Hull and Warren Hull as Britt Reid and Keye Luke as Kato. The crimefighting pair didn't appear in live action again until the 1966-1967 Green Hornet TV series. That show is notable for introducing the legendary Bruce Lee to American audiences. Released shortly after the success of the 1960s Batman TV series, The Green Hornet instead played itself as a more straightforward crime/action show, and only lasted one season. It's unfairly overlooked and deserves some more attention.
But since then, Green Hornet and Kato haven't had much luck at all, despite a number of high profile attempts to bring them back to the screen. The one that succeeded, Michel Gondry's uneven 2011 film that starred Seth Rogen and Jay Chou failed to generate much excitement with audiences, and the franchise has all but been in hibernation (other than some interesting comic book projects from Dynamite) for the last decade. Although if you want a movie that plays with the "Kato" imagery a little bit, you should consider seeking out Jet Li's Black Mask, which is absolutely worth the price of admission on its own.