Features
How Ghostbusters Director Ivan Reitman Changed Horror Movies Forever
The late Ghostbusters director produced and shepherded the first professional features from one of horror's greatest filmmakers, David Cronenberg.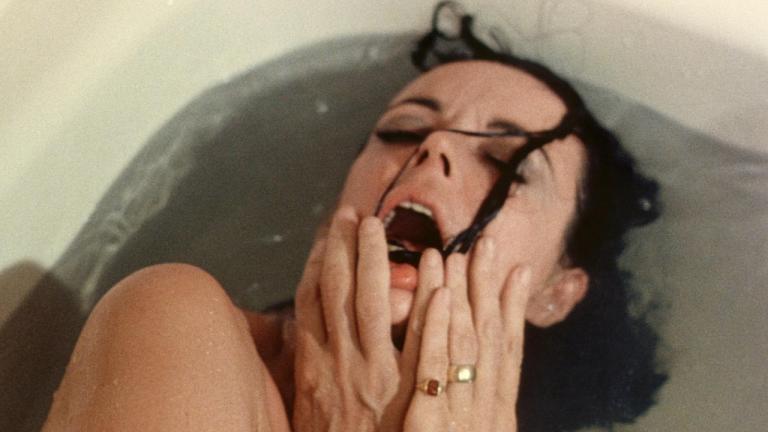 When Ivan Reitman passed away on Feb. 12, 2022 at the age of 75, the Canadian producer, director, and screenwriter was justifiably remembered as one of the driving forces of cinematic comedy for more than four decades. After all, he produced National Lampoon's Animal House–one of the classic farces of its time–in 1978, before moving on to direct a string of other well-remembered entries in the genre, including Meatballs (1979), Stripes (1981), Twins (1988), Kindergarten Cop (1990), and Dave (1993), while producing films such as Space Jam (1996), Private Parts (1997), and Old School (2003).
Of course Reitman is best remembered for directing Ghostbusters, the seminal 1984 film that spawned a franchise and has influenced an entire subgenre, the horror comedy, ever since its release.
Ghostbusters wasn't Reitman's only foray into horror territory, however. His second feature film as a director was a low-budget horror comedy called Cannibal Girls (released in 1973 and starring Eugene Levy and Andrea Martin!), and he was involved with some other low-budget genre exercises after that as well. But perhaps most significantly, Reitman produced the first proper, "official" feature film from Canadian director and writer David Cronenberg, the 1975 cult classic Shivers.
Cronenberg, who was born in Toronto, had made two short films while getting his degree at the University of Toronto and two small features after he graduated, titled "Stereo" and "Crimes of the Future." Both were exceedingly low-budget, essentially do-it-yourself films that Cronenberg had created on his own. For his next feature, an original script he had written with the working title Orgy of the Blood Parasites, he approached a Canadian indie film company called Cinepix for backing.
Seeing Cronenberg's script as the basis for a major Canadian push into the horror genre, Cinepix founders John Dunning and Andre Link approached the government's Canadian Film Development Corporation (CFDC) for funding. They were initially turned down due to the macabre, sexually perverse nature of Cronenberg's script, with three years passing before the CFDC finally coughed up $180,000 in Canadian dollars to bankroll the project.
Cinepix did not want the relatively untested Cronenberg to direct the film but relented when he refused to hand his script to another filmmaker. The company did, however, surround the young director with the first professional crew of his career, including a producer he knew and trusted: Ivan Reitman.
Reitman and Cronenberg had co-founded the Toronto Film Co-op and previously worked together on a 1973 stage musical called Spellbound, with Cronenberg writing the book and Howard Shore (who would later become his regular composer) penning the music. Starring magician Doug Henning, the show would later be revised with a new book and score from different personnel, and retitled The Magic Show. It ran on Broadway for several years.
Cronenberg had 15 days to shoot Shivers, telling Cronenberg on Cronenberg editor Chris Rodley that "my first production meeting was a model of bluff. I sat there nodding and didn't know what the fuck was going on. I didn't know who anyone was."
Fortunately, however, he had Reitman–who had already directed two features himself–onboard as his producer.
"Ivan was invaluable," Cronenberg said. "He'd been the low-budget route and knew what we had to do, knew the craziness… he was nothing but astonishing, and always knew what he wanted."
Shivers, a gory, explicit and nightmarish tale about a futuristic high-rise apartment complex infested with parasites that drive their human hosts into homicidal sexual frenzy, was released in 1975 in over 40 countries. Also known as They Came from Within and The Parasite Murders, it earned more than $5 million, making it the biggest film the CFDC had ever financed. Although the agency got its money back and then some, there was an outcry in some quarters against taxpayer dollars subsidizing such "filth."
That didn't deter Cinepix, who asked Cronenberg to get to work on his next feature, which was eventually titled Rabid. But Cronenberg had a crisis of confidence while working on the story–about a woman who generates a bizarre, bloodsucking appendage from under her armpit and begins to infect others with it–because of the CFDC's continued objection to providing funding.
"I though it would never work on screen and that people would laugh at it," the director said in Cronenberg on Cronenberg. "You have to believe that the audience will believe it, or you're dead. So with John [Dunning] and Ivan Reitman's help, I beat the script into shape."
Reitman, who served as executive producer on Rabid, was also behind the idea of casting porn star Marilyn Chambers in the lead role after hearing that she was looking to work in mainstream movies (if you can call Cronenberg "mainstream").
"Ivan just said, 'It would be really great for us if you like Marilyn Chambers for this movie, because her name means something, we can afford her, and she wants to do a straight movie,'" Cronenberg recalled, adding that he was impressed with Chambers and her work ethic.
Rabid was also a hit, earning $7 million upon its release in 1977 against a budget of half a million dollars, and it established Cronenberg as one of the hottest new filmmaking stars in horror. It was also the film on which Reitman and Cronenberg parted ways, with Reitman moving on to produce Animal House and begin directing his string of hit comedies.
Cronenberg continued an amazing run of now-classic horror pictures that included The Brood, Scanners, Videodrome, The Dead Zone, and The Fly, before moving away from the genre with still-provocative films like Dead Ringers, Crash, and A Dangerous Method.
And it all started when Ivan Reitman–who would go on to make millions of moviegoers laugh with some of the most beloved comedies of all time–offered his help to a young filmmaker who ended up becoming one of the most original, disturbing, and influential voices in horror movie history.