News
Frank Miller for 'Dark' Buck Rogers
Despite bad buzz on The Spirit, Miller seems set for the 25th century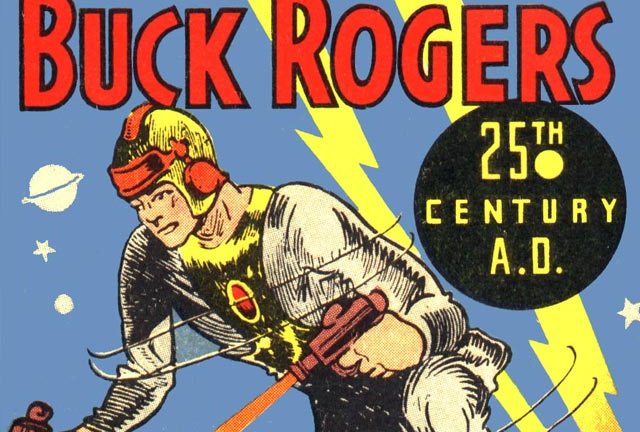 Although early word on his adaptation of The Spirit has been almost resoundingly negative, Frank Miller is being touted as helmer for the new Buck Rogers movie, according to The Hollywood Reporter. And all bets are on a grimmer vision of the 25th-century frolics than we have yet seen.
The Spirit's production company, Odd Lot Entertainment are reported to be near to a deal on the first ever big-screen adaptation of Philip Francis Nowlan's swashbuckling, future-dwelling astronaut that was a huge comics hit in the 1930s (the European release of Buck Rogers in the 25th Century in 1979 was a splice from the American TV pilot starring Gil Gerard and Erin Gray). Odd Lot's Gigi Pritzker and Deborah Del Prete are negotiating with Nu Image/Millennium, who secured rights from the Dille Trust.
Previous rumours of Miller's involvement with the project were without basis, but prophetic; Miller is a friend of rights holder John Flint Dille, but did not enter the picture until Millennium's involvement came about. It's reported that Miller will make Buck Rogers a 'priority project' in spite of his heavy involvement with Sin City sequels.
HR report that "it's expected to be a darker take, with many of Miller's signature visual elements and themes, such as corruption and redemption". As a competitor to Flash Gordon in the 1930s, and a very light-hearted TV adaptation in 1979-81, this may be the first time that the spaceman – a 20th/21st century astronaut who wakes up in a future society after 500 years in suspended animation – has had that kind of gravitas attached to his adventures, and if so, it's likely to be more of a graft to placate dark-obsessed Hollywood than any kind of return to the character's roots.
Odd Lot retain rights to spin a movie off into a new TV series, but have no announced plans to do so.
Interview with Buck Rogers 'Wilma Deering', Erin Gray
Click below to keep up to date on the latest in comics>movies adaptations…

20th December 2008