News
Tom Hardy's Fonzo Retitled 'Capone' and Set for VOD Release
Josh Trank's Al Capone biopic Fonzo, starring Tom Hardy, looks to be heading straight to VOD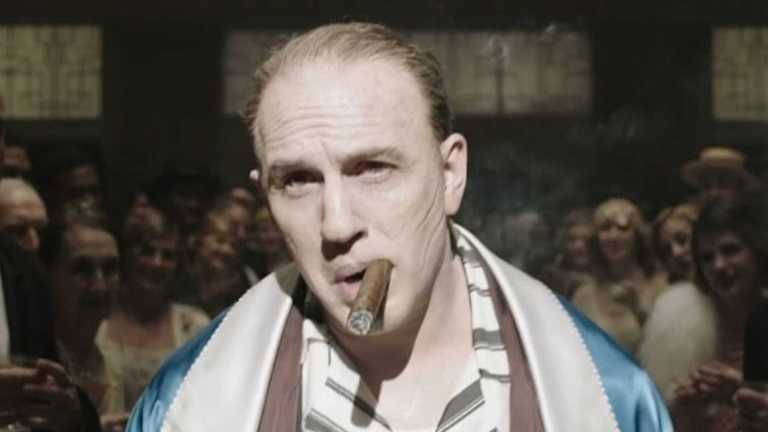 We've been excited to get a look at Josh Trank's upcoming movie Fonzo for a while now.
The film, Trank's follow up to his disastrous Fantastic Four reboot, is set to portray notorious mob boss Al Capone (Tom Hardy) as the "ruthless businessman and bootlegger who ruled Chicago with an iron fist," having earned a reputation as "the most infamous and feared gangster of American lore" but the story is to follow a less explored and potentially far weirder aspect of the gangster's life, as the effects of syphilis turn past to present, and "harrowing memories of his violent and brutal origins melt into his waking life."
It all sounded pretty good, and after some first images emerged of a heavily made up Hardy in character as Capone, it looked like Trank had found himself quite the project. A handful of suitably impressive actors were revealed to be rounding out the cast in the form of Linda Cardellini, Matt Dillon and Kyle MacLachlan, and Trank took to Twitter to announce that Fonzo would be released by the end of 2019.
Unfortunately, for reasons that haven't yet been made official, that didn't happen. The end of 2019 came and went, and Fonzo was nowhere to be seen; not even a teaser trailer had appeared.
So, where is Fonzo? Well, according to a new listing at the Classification & Ratings Administration (CARA), the film has now been swiftly retitled Capone, given an R rating and will be released via Vertical Entertainment. With the situation as it stands, straight to VOD.
Vertical has been a solid distributor and production company since producers Rich Goldberg and Mitch Budin launched it back in 2012. A combined effort with Stage 6 brought territories The Final Girls in 2015, and Under the Shadow with XYZ in 2016. More recently, Vertical went in on efforts like Gotti and brought us the surprisingly entertaining Polaroid in the midst of opening its UK distribution arm last year, but ultimately this …probably wasn't the release vision that Trank and Hardy had for Fonzo/Capone.
Objectively, it's another setback for the talented director, who broke out with his well-received found footage superhero horror movie Chronicle in 2012. After snagging what some considered at the time to be a sweet opportunity to revamp Marvel's Fantastic Four for Fox in 2015, the film eventually slumped into theaters, only to grind out a poor box office and face many an unpleasant review – later even from the director himself – as reports of huge reshoots and trouble behind the scenes between Fox and Trank mired the reboot.
An ace potentially remains in play: Capone could still turn out to be a really good film, but its exact release date has yet to be confirmed.
Many thanks to Anton Volkov at Trailer Track for the heads up.