Does To All the Boys: Always and Forever Deliver a Satisfying Ending?
The Netflix adaptation of Jenny Han's trilogy of YA romance novels is at an end. Does To All the Boys: Always and Forever live up to the promise of the franchise's first installment?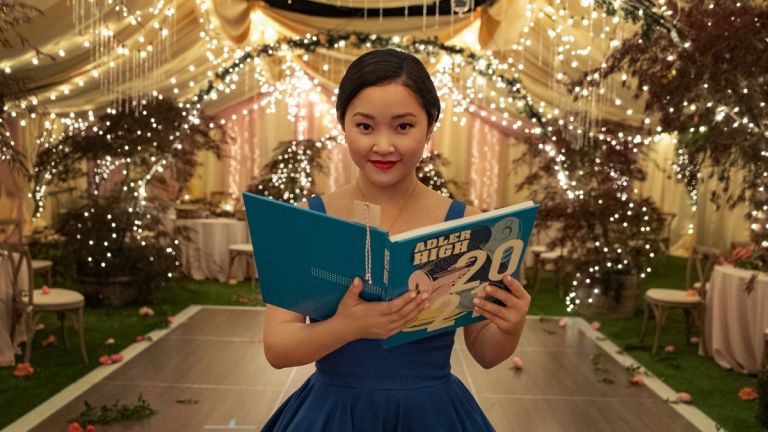 To All the Boys: Always and Forever is a sweet, comforting reminder of so much of what made the original film special. In yet another winning performance, Lana Condor anchors the final adaptation of Jenny Han's trilogy of YA romance novels about Lara Jean Song Covey as she comes into her own. Through Condor and in this film especially, it's clear that while Peter Kavinsky (Noah Centineo) and romance will always be important, this is Lara Jean's story about a young woman learning to step outside her comfort zone and follow her dreams, whatever they may be.
LJ and Peter are back together and facing down their senior year and with it, the prospect of life beyond high school. Opening with LJ's family trip to her mother's native Korea, the specter of separation looms large over the usual highlights like prom and the senior trip – but so does Lara Jean's self-discovery. Peter has a Stanford acceptance in hand, thanks to a Lacrosse scholarship, and plans for LJ to follow him there, once she receives an acceptance. In the background, Dr. Covey (John Corbett) and neighbor Trina (Sarayu Blue) take serious steps in their relationship, which the Covey girls process to varying degrees of success.
The final installment is happily far more like the first than the second, especially in terms of tone and format. All is cozy pastels and overhead shots. There are even recurring musical cues, for maximum nostalgia. The emphasis on the Covey sisters' relationship is once again prominent, bolstered by a spring break trip to Korea that's fun to watch as well as a valuable insight into the Song Covey family.
In this movie's extreme favor is the fact that Peter isn't competing against another guy for Lara Jean's affection, allowing the actors to lean into their much-celebrated chemistry, and the characters to focus on other important parts of growing up. It's also a big part of why this movie feels more like the original. While the first film dresses itself up as a love triangle, it's really about Lara Jean learning how to exist beyond her sister's shadow – and honestly, Josh was never a contender.
The movie's one sour note – in what would otherwise be a sweet return to form, albeit less kinetic than the original – is the central conflict. As the year goes on, Lara Jean becomes increasingly doubtful as to whether Stanford is right for her, especially after she glimpses a possible future at NYU. Peter believing that his straight-A girlfriend would base her future around him seems retrograde at best. It's a storyline from another character in another decade, not the thoughtful teen of meme legend who moves popcorn bowls before pillow fights and drives across town to get snacks from the Korean grocery store.
Michael Fimognari serves as both director and cinematographer here, and he was cinematographer on the first film. Following the pattern, when it comes to its visuals, this film is an improvement on the second, but not as good as the first. The opportunity Korea presents as a setting is used well here, with a clever opening sequence that is both a bait-and-switch and kicks off a motif. There's some creative use of mirrors that elevates otherwise-pedestrian shots, but so many of the most interesting or eye-catching images are throwbacks to the first film, like the overhead of the bus and the handshake.
It's worth noting that the first film, which overflows with gorgeous imagery, set decoration, and has a clear color palette without feeling as matchy-matchy as this one, was directed by a woman, Susan Johnson. Like other successful film series targeted at women and girls, after its great success, she was replaced and moved to producing the second film only. It was apparently due to scheduling reasons, though it's unclear what she's working on, given there's nothing listed on her IMDB post-TATBILB.
Katie Lovejoy's script treats the romance between Dr. Covey and Trina with a deft hand, allowing it to unfold in the background of Lara Jean's life and bubble up as needed. As always, Anna Cathcart's Kitty makes a meal out of what little she's given, though it feels like she's on screen even less than before – and what a waste for her thoroughly unresolved storyline to revolve around a crush on a boy. Lucas is more fully a member of LJ's circle alongside Chris (Madeleine Arthur), which is both a sign of how LJ has come out of her shell and actor Trezzo Mahoro's abundant charisma.
At its best, this series has brought the kind of nuance that makes it both more true to life and more aspirational than so many other less memorable teen romcom offerings. Here, it takes the form of Gen (Emilija Baranac) and LJ's tentative peace, brokered at the end of the last film, and the kind of thing that often happens senior year. Peter's relationship with his father, a sign in the first movie that his and Lara Jean's relationship was about more than just a contract, progresses in a way that is nonlinear and genuine.
There are genuinely magical moments – it's hard not to fall for a tent full of twinkle lights, and Lara Jean's time in New York makes it easy to see why she's straying from the Stanford plan – even if the central conflict feels rickety at best. To All the Boys: Always and Forever feels like reuniting with an old friend. It's not exactly the same, but the old warmth is there, and even this iteration of it is better than just about anything else on offer. Jenny Han and Lana Condor once again made a story equal parts familial and fun, swoon-worthy and smart.