News
Digimon Adventure: Last Evolution Kizuna Will Finally Be Released
After its theatrical release was cancelled, the final Digimon Adventure movie will be released on Blu-ray.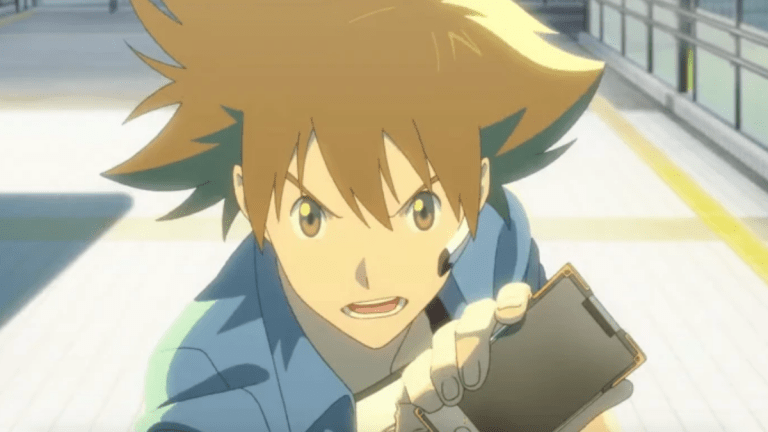 Earlier this year Digimon Adventure: Last Evolution Kizuna was going to be released for a one night screening in the United States on March 25th. The film had already come out in Japanese theaters and American fans were excited to experience what is set to be the final adventure in the original Digimon continuity.
That sadly didn't happen thanks to the coronavirus pandemic but now American fans will finally get a chance to see the film when it's released to home media (Blu-ray/DVD) on July 7, 2020 thanks to Shout! Factory and Toei Animation. The film will not only include the original film in Japanese with English subtitles but also an English dub featuring original Digimon dub voice actor Joshua Seth reprising his role as Tai. The press release for the film mentions he will appear alongside "an exciting team of voice talent" but there's no confirmation on who else will appear in the cast. Most likely it'll be the same cast that dubbed the Digimon Adventure tri. films.
The film will also include "insightful bonus features" which are said to currently be in progress and will be announced at a later date. Several shorts were produced and released online, including one that focused on Sora so hopefully those are part of the extras that will be included on this Blu-ray!
We can't wait to see this film, especially since it's going to end the original continuity of the original Digimon series. That continuity started with the very first series, the second season, several films, and the recent Digimon Adventure tri. film series. This is the end of a very long story and it has a lot of expectations to live up to!
In case you missed the info about this film, here's the official synopsis below.
Tai is now a university student, living alone, working hard at school, and working every day, but with his future still undecided. Meanwhile, Matt and others continue to work on Digimon incidents and activities that help people with partner Digimon. An unprecedented phenomenon occurs and the DigiDestined discovers that when you grow up, your relationship with your partner Digimon will come closer to an end. As a countdown timer activates on the Digivice, they realize that the more you fight with their partner Digimon, the faster their bond breaks. Will you fight for others and lose your partner? The time to choose and decide is approaching fast. There is a short time before "chosen children" will become adults.