News
Did you see the hidden Easter eggs in Disney's Frozen?
Just a few of the nods in Disney's Frozen to one or two other Disney projects....
Now making lots of money across the globe is Disney's latest animated movie, the excellent Frozen. The movie more than stands on its own two feet, but it also has a few ties back to the Disney legacy of old. Not least in the collection of a few Easter eggs that are contained within the film.
We understand there may be more than the ones we've cited here, but how many of these did you spot?
First up,  at the coronation scene, you might spot a couple of guests from Tangled sneaking in…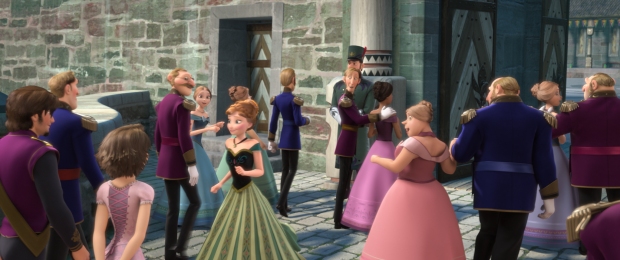 See them? If not, peak towards the left of the picture, and there's Flynn and Rapunzel. As you can see in this zoomed shot, here…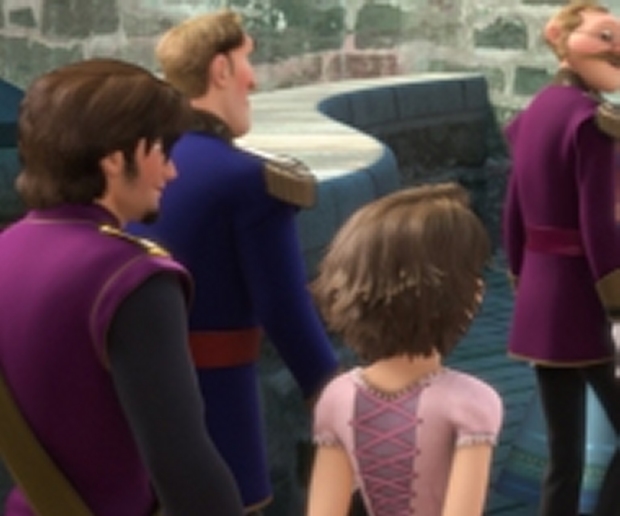 Next? Can you spot a special guest in the next shot, taken from Wandering Oaken's Trading Post & Sauna?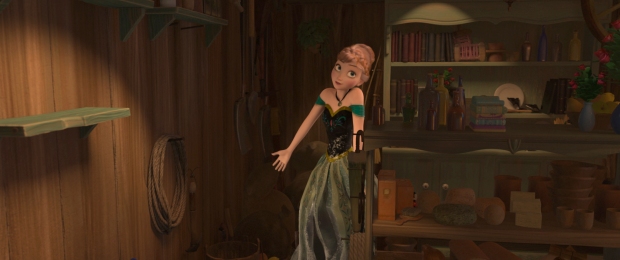 No? Again, let's zoom in and take a closer look…
Just two more. Firstly, this is Lisa Keene's painting, based on The Swing by Jean-Honore Fragonard, that was used in the development of Tangled…
It pops up in Frozen during the first singing of For The First Time In Forever, when Anna leaps up and copies the pose from the painting…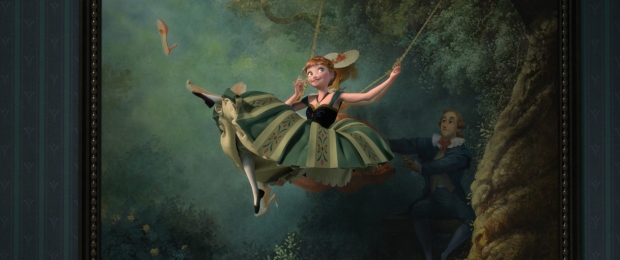 And finally, take a closer look at the treat on the table here in the next shot. That's found its way into Frozen from Disney's previous animated feature, Wreck-It Ralph. It's the chocolate truffles you're looking at…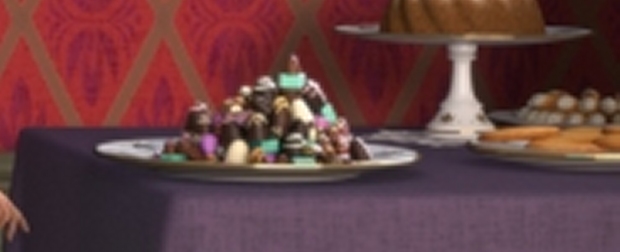 If you spot any more Frozen Easter eggs, feel free to leave them in the comments!
Frozen is in cinemas now.
Follow our Twitter feed for faster news and bad jokes right here. And be our Facebook chum here.