News
Deep Blue Sea 3 Exists and Has a Trailer Now
A third film in the smart shark franchise is on the way in July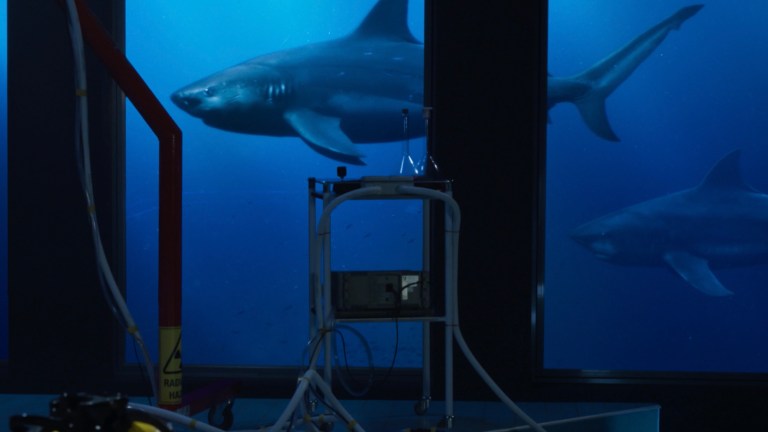 The first trailer for Deep Blue Sea 3 ticks a lot of boxes. Its characters yell "shark!" and "get out of the water!" a team of marine professionals are clearly in over their heads; there's an obligatory jump scare towards the end, and the big fish occasionally go 'nom'. That's all we need, so we're officially on board for this next underwater adventure.
We acknowledge, though, that we may have lost you at 'Deep Blue Sea 3'. Indeed, the second film in the franchise arrived direct-to-video back in April 2018 as a 'standalone sequel' to Renny Harlin's late-90s sci-fi horror, and really we can only assume that Darin Scott's effort at a follow up did well enough on home release for Warner Bros to okay a third. On checking its impact, Deep Blue Sea 2 celebrated being "the only non-theatrical release to appear in the top 10 of any VOD chart for the months of April and May 2018" so there's definitely a continuing interest in seeing the series, and its hangry sharks, live on.
Harlin's first film has become a cult favorite over the years, boasting one of the best death scenes of all time, and the first sequel explored the cultivation of more genetically-enhanced, highly intelligent super-sharks. Some escaped at the end, so number three will carry that story further.
This time, John Pogue steps behind the camera for more elasmobranch carnage. The writer of The Skulls, The Skulls II and The Skulls III previously directed 2014's low budget horror The Quiet Ones, but hasn't done a massive amount since. In the cast of his threequel are Tania Raymonde, Nathaniel Buzolic, Emerson Brooks, Bren Foster and Reina Aoi.
In Deep Blue Sea 3, Emma Collins, an eminent marine biologist, and her crew have set up a mid-ocean laboratory over a sunken island town in the ocean where they are observing the first known Great White mating area. Unfortunately, the enhanced Bull Sharks that escaped in Deep Blue Sea 2 are also there with their own evolutionary goal: cross-breeding with the bigger, faster Great Whites. The mission's patron, Richard Lowell, believes that the Bull Sharks contain the key to intelligence enhancement, which he secretly intends to sell for big profits. Now, Emma and her crew are trapped on crumbling stilt houses mere feet over the ocean, caught between predators above and below the water.
You can take a look at the trailer for Deep Blue Sea 3 below…
Deep Blue Sea 3 will be streaming via VOD from July 28 and will be available on Blu-ray from August 25.