News
Dear Evan Hansen Movie Casts Amandla Stenberg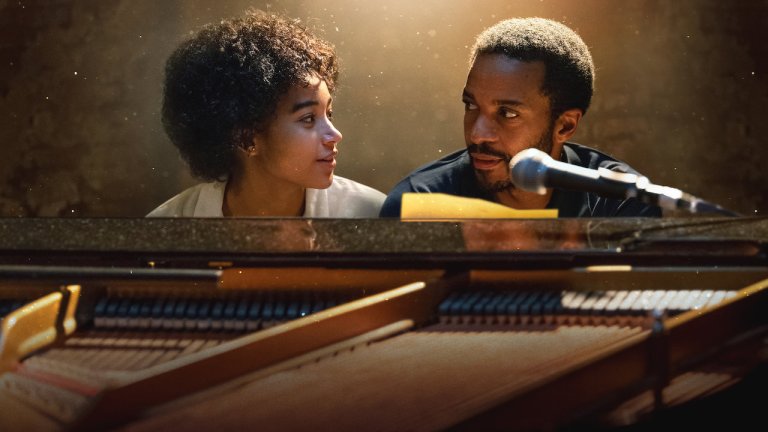 Amandla Stenberg has been cast in the upcoming movie adaptation of Tony-winning stage musical Dear Evan Hansen, which features music and lyrics from La La Land's Benj Pasek and Justin Paul. The actress and activist, who is perhaps best known for The Hunger Games, Sleepy Hollow (OK, maybe only in my head), and The Hate U Give, will play Alana, described by Deadline as "a high school senior whose cheery façade and social-media savvy mask a deeper loneliness and isolation, and whose response to the death of a classmate ignites a movement."
Dear Evan Hansen follows a high school senior named Evan Hansen (played in the original stage version by Ben Platt, in a role for which he would garner significant critical acclaim) who suffers from severe social anxiety. When one of his classmates kills himself, Evan gets pulled into the life of the family because they believed the two were secretly best friends. The lonely Evan allows the lie to continue as it snowballs not just into a story to comfort a grieving family, but a social media sensation about connecting in the digital age.
The role Stenberg has been cast in was played by Kristolyn Lloyd in the Original Broadway Cast, and will be "reconceived and expanded" for the film. It will also see Stenberg singing a new original song that she is writing with Pasek and Paul for the film. Given Stenberg's real-life work as an activist in the digital age, it will be interesting to see what insight and experience she brings to this role, this movie, and to this new original song.
While Stenberg has found the most success in the acting world, the 21-year-old has also been a professional musican for a long time. She made her singing debut back in 2013, as part of the musical duo Honeywater, and has since released music videos/singles "Don't Cash Crop My Cornrows" and "Let My Baby Stay." Recently, Stenberg had a few singing moments in her turn as the 16-year-old daughter of a jazz musician/Parisian club owner in Netflix series The Eddy.
The Dear Evan Hansen movie has been penned by Steven Levenson, who also wrote the book for the stage musical. Stephen Chbosky, best known for writing The Perks of Being a Wallflower, as well as for writing and directing the movie adaptation of the novel, is signed on to direct.
La La Land's Marc Platt and Adam Siegel will produce for Marc Platt Productions (which is under the Universal umbrella). Universal's Senior Vice President of Production Sara Scott and Director of Development Lexi Barta will oversee production on behalf of the studio.