Features
Chicken Run: A Culture Clash of Two Companies
The production of Chicken Run brought together two companies with very different styles...
It had been quite a journey from just off the M5 in Bristol, to Los Angeles and the Academy Awards. But for British animation company Aardman, it was a journey that was taken reasonably regularly. Nick Park, for his Creature Comforts and Wallace & Gromit short films, was collecting regular statuettes, and at the of writing, he has four on his mantelpiece.
The frequent awards attentions required equally frequent journeys to the States. And on one such visit, Park – along with Aardman co-founder Peter Lord, amongst others – found themselves in the company of both Steven Spielberg and Jeffrey Katzenberg.
It was the right coincidence at the right time. At this stage, Spielberg and Katzenberg had just set up their hugely ambitious new studio, DreamWorks SKG (along with David Geffen). Katzenberg was to head up the animation division, that would kickstart with the films Antz and The Prince Of Egypt. He and Spielberg's eyes were very much open to new talent, and they had the chequebook to pay for it. David Soren, who would go on to make Turbo and Captain Underpants at DreamWorks, described the era as "a boom time for animation … a feeding frenzy really." Animators had never been the highest paid in the film industry, but for the first time, there was heavy competition for their talents. And DreamWorks was driving that, with Katzenberg looking to spend and lure talent, as he set up an animation outfit to rival his previous employers, Disney.
Aardman found itself in the midst of this.
Thus, over a dinner, Spielberg and Katzenberg got chatting with the Aardman team, and asked why they hadn't pitched a film into the studio. The amiable chat continued, and the conversations turned to potential ideas. By this stage, Park had been doodling, and he voiced the idea that had bubbled pretty instantly back to the top of his head: a version of The Great Escape, but with chickens.
Spielberg's eyes lit up. And in one sentence, he effectively kicked off what was intended as a five-film deal between Aardman and DreamWorks. "The Great Escape is one of my favorite films", he said. "And I have 300 chickens on my ranch!"
A deal was soon done between both parties, and Aardman pursued Chicken Run as its first feature film, that Park and Lord would co-direct. At its insistence, it based the production at its Bristol premises, rather than moving work to the US. Aardman was and is very protective about its independence, characters, and ways of working, and DreamWorks would ultimately become frustrated, for instance, that it couldn't hold more sway or ownership over Wallace & Gromit when that feature project came around.
But with Chicken Run, the partnership between the two studios was arguably at its strongest. DreamWorks agreed that the film could be made at Aardman's home in Bristol. Yet there was still a huge problem: Aardman simply wasn't set up to make a feature. Its longest production to that point had been half-hour Wallace & Gromit stories.
Aardman quickly needed to increase its core production team from half a dozen people to over 100. It bought in extra studio space in Bristol, and then had to quickly find the personnel it needed, in double quick time. As David Sproxton, producer and co-founder of Aardman said at the time, "right from the beginning we knew we'd need at least a dozen key animators to work with Nick and Pete." Without that talent ready and immediately available, Aardman partnered with the media faculty at the University Of Western England. A six-month course was set up, and of the ten who graduated it, eight went to work full time on Chicken Run.
Furthermore, Universal had just exited the animation business, pulling out of the Amblination venture it had set up along with Steven Spielberg (films such as The Land Before Time and An American Tail came out of Amblination). Thus, Aardman added new recruits from there, and there are still Amblination veterans working at Aardman today.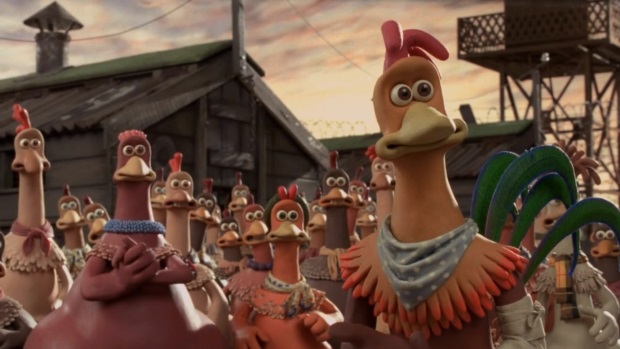 Chicken Run, if you hadn't guessed, was a pressured production, even more so than most. The firm had around 18 months to animate and finish the film, and Aardman's deliberate, diligent pace jarred with Jeffrey Katzenberg's more intense approach. Katzenberg, even though he was based in Los Angeles, was a constant presence in and around the Chicken Run production. DreamWorks' company jet would land at Filton Airfield in Bristol every few weeks, and Katzenberg would scoot across to Aardman and keep in direct touch with the production. At one stage, he was keen to try and speed up the pace of animation, and stood the cost of the company's lunches for a week if they could hit target.
Whenever I talk to people at Aardman today, long after the DreamWorks union ended (in the wake of the embattled production of Flushed Away), there's no falling out with Katzenberg. Quite the opposite, in fact. It's just it was never the easiest of unions between two companies, who worked in very different ways, and conversations with Katzenberg could be heated (he was rumored to be an influence on the character of Mrs. Tweedy in Chicken Run).
As Peter Lord recalled to Time around the film's release, "we don't shout and scream. Whereas Jeffrey says what he thinks immediately and loudly. He wants everything to be argued." However, he did share Aardman's strategy for dealing with Katzenberg. "We listen and nod and then go and do our own thing," Lord revealed.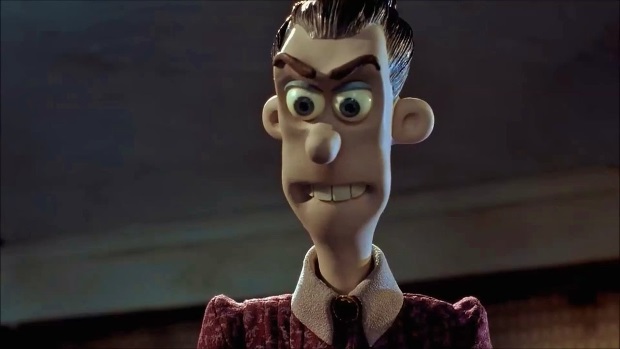 There were clear benefits to Aardman, though, in working with DreamWorks.
DreamWorks' financial investment allowed the firm to grow, and give it the financial security to do so (Aardman had, beforehand, been heavily reliant on its advertising work). Furthermore, DreamWorks did introduce ideas that remain at Aardman to this day. On the production of its latest movie, Early Man, it had a CBB board on the production floor. This stood for 'could be better', and it was for scenes and sequences that had been animated, but there was a feeling there was room for improvement.
Furthermore, on Chicken Run, the union really worked. It gradually grew more and more strained, with Nick Park telling me that he used to get notes on Wallace & Gromit: The Curse Of The Were-Rabbit from executives, notes that he didn't give much shrift too. The five film deal between DreamWorks and Aardman would come to an end two films early.
But still: it was an amicable split. And while it's frustrating that DreamWorks never released the three Aardman films it partnered on in high definition – Aardman's Dave Sproxton admitted to me he wasn't sure why – there was a period of time where things worked. The glorious Chicken Run – to this day the highest grossing stop frame animation movie of all time – was the end result.
Aardman's latest movie, the highly recommend Early Man (made in conjunction with Studio Canal, rather than DreamWorks), is in cinemas now.