Features
Celebrating the Movie Roles of Paddy Considine
We salute some of the finest acting roles of the thoroughly brilliant Paddy Considine, ahead of the release of his new movie, Journeyman...
This article comes from Den of Geek UK.
This feature contains minor spoilers for The Death Of Stalin and The Girl With All The Gifts.
In British independent cinema, Paddy Considine is a force of nature both behind and front of the camera. He's a magnetic leading man with some impressive dramatic work under his belt, but he's also proven to be a stalwart supporting actor in comedy movies and in slightly gentler films like Miss You Already and Now Is Good. By the same token, he also made a fine foil to Jason Statham's ball-kicking bad cop in Blitz, even though it's definitely something of an outlier in his filmography.
But in many of his very best turns, there's an urgency about Considine's screen presence that almost demands you sit up and take notice of him, no matter what he's doing. That presence has been cultivated across a number of stunning performances, which have helped him to build a well deserved reputation as one of our finest movie stars. On top of that, he's written and directed some cracking stuff over the years.
In the next few weeks, we'll see him as bookshop owner Angus alongside Maxine Peake's 1970s club comedian in Funny Cow, and also starring in his second feature as a writer-director, the boxing drama Journeyman. And with so much of him on the big screen in the weeks to come, now seems as good a time as any to celebrate the astonishing range of some of his best roles to date.
Him – My Wrongs #8245-8249 & 117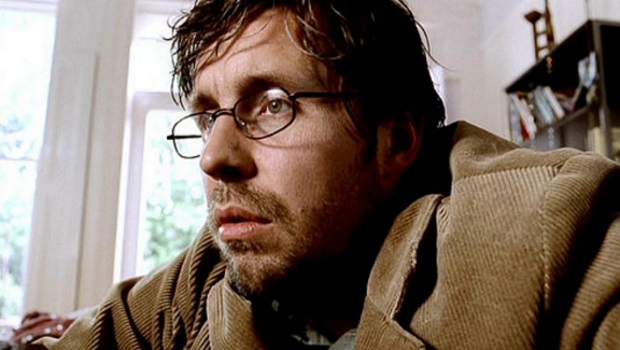 To start off, this is a short film by Chris Morris, in which Considine brilliantly plays a character who is very obviously disturbed. Over the course of the film's 12 minute running time, his character (credited only as "Him") converses with his friend's dog (voiced by Morris), who convinces him that he is about to be put on trial for everything he's done since the age of 4.
What follows is a hilarious escapade marked by canine legal advice, gross over-reactions and the spectacular gate-crashing of a christening. It's essentially an extended comedy sketch, but it's a great one. This was also the first film ever released by Warp Films, the indie film company with which Considine has worked on several of his later feature projects, most notably his collaborations with Meadows.
Morell – A Room For Romeo Brass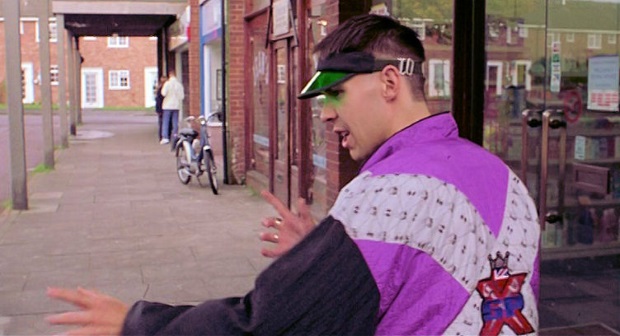 Considine began his collaboration with Shane Meadows in this striking comedy drama as Morell, an older lad who befriends two 12 year old boys (Andrew Shim and Ben Marshall) gradually unsettling them with his peculiar and domineering behaviour. He becomes something of a father figure to Romeo, who's fallen out with his real dad, but he's essentially a big bully, who flips between harmless belligerence and genuine malice on a dime.
The scene in which he clumsily tries to seduce Romeo's older sister Ladine (Vicky McClure, in her screen debut) encapsulates all of his contradictions. He revs himself up to sit next to her in his dressing gown and Y-fronts, then cockily invites her to feel him up, then has an angry outburst and tries to bar her exit when she refuses, and then seems mortified and embarrassed with himself when she barges out anyway, mournfully howling "LADINE" after her. He's more frightening elsewhere, but as a showcase of his range in just one scene, it's really impressive.
Comrade Andreyev – The Death Of Stalin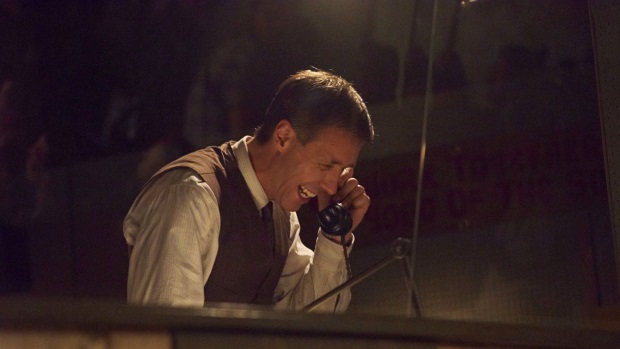 Armando Iannucci's The Death Of Stalin is as horrific as it is hilarious and as much as it is absolutely an ensemble film, the way in which we're introduced to the state of play comes at the end of a live Mozart recital on Radio Moscow, which is being produced by Considine's Comrade Andreyev. At the end of a nerve-wracking phone call with Stalin himself (played in very Alan Sugar-y fashion by Adrian Mcloughlin), Andreyev flies into a frenzy when he realises that they haven't been recording the recital as requested.
The contagious panic that Considine brings to his impotent producer completely sells the absurdity and terror of Stalin's Russia, right at the top of the film. His delivery of the line "Don't you dare defy me", hollered at the departing audience as he tries to get them to stay for a repeat performance, is hysterical in both senses of the word. Andreyev isn't a major character in the rest of the film, but Considine's extended cameo sets the tone nicely.
Sgt. Eddie Parks – The Girl With All The Gifts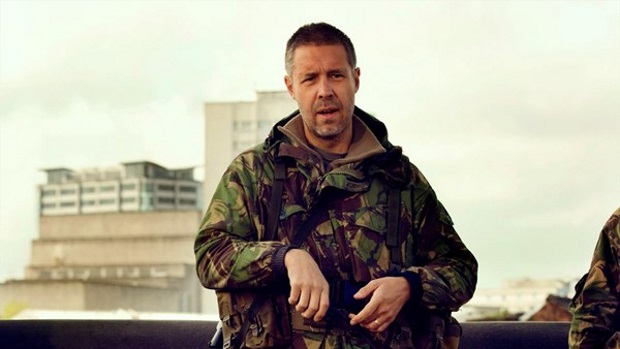 Sergeant Parks really doesn't like zombies, so he's not best pleased to be in charge of guarding and protecting second generation "hungries" in a top secret government facility. Even in the face of lovely, polite Melanie (Sennia Nanua), he's growling that they're "frigging abortions" and reminding his more compassionate colleagues (like an angelic Gemma Arterton) that their wards are monsters.
And yet, with Considine in the role, Parks is no grunt and he reveals much greater depths once the film hits the road on a dangerous escape to the infested heart of London. Given his fixed view of Melanie early on in the film, his ultimate fate is a sadly ironic one and few other actors could give quite as much to the character's final scene as he does.
Dai Donovan – Pride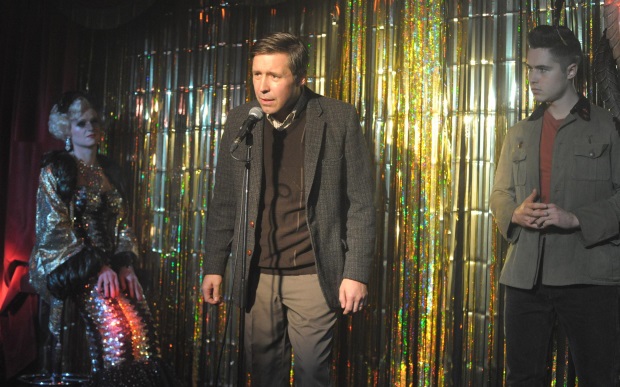 Any long-term reader of this site will probably know how we love 2014's Pride. In Matthew Warchus' film, an alliance is formed between London-based gay and lesbian activists and the workers of a small Welsh mining village, during the latter's national strike of 1984. The film has an extraordinary cast of British talents, ranging from unknowns to old hands, and somewhere in the middle, Considine plays Dai, the miners' spokesperson and envoy to Lesbians & Gays Support The Miners.
It could be argued that Considine has a slightly less conflicted role to play than some of his co-stars, but he really sells the character's understated decency. Dai is surprised but grateful for the unlikely support of the LGBT community, and the spine-tingling scene in which he unexpectedly finds himself giving a thank you speech on stage at a gay bar is testament enough to his open mind and open heart. In a film jam-packed great performances, his really stands out.
Johnny Sullivan – In America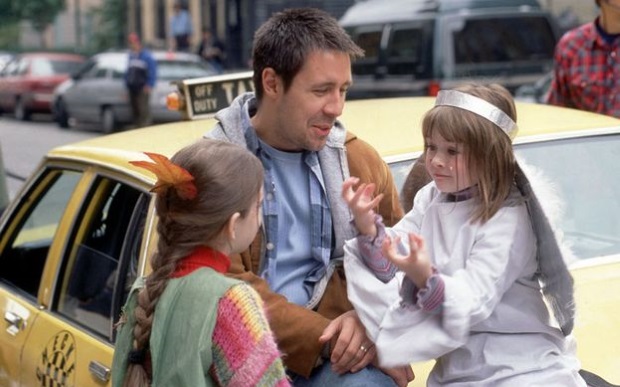 In Jim Sheridan's semi-autobiographical drama, Considine plays the father of an Irish family living in New York City, desperately hoping to launch a stage career to support his wife and children. Johnny struggles to get work because, as one director remarks, acting is about more than accents. His numbness to anything other than frustration and rage is affecting his work and his home life at a point when his loved ones need him most.
You feel for him most in an almost unbearably extended scene where he winds up staking the family's rent money on a ball throw at a carnival stall. You'll never be more invested in someone winning a big plushy E.T. Co-stars Samantha Morton and Djimon Hounsou were both nominated for Academy Awards for In America, but Considine's work here deserves similar consideration.
Graham T. Purvis – Submarine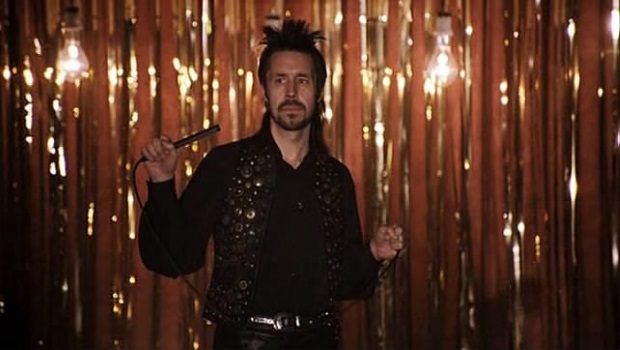 Going by the two films Richard Ayoade has directed so far, there's also a lot to be said for using Considine in a comic capacity. His second feature, The Double, occasionally features footage of a fictional 1980s telefantasy show called The Replicator, which stars an uncredited Considine in the lead role and looks pretty groovy. But this followed a larger, even funnier role in Ayoade's debut, Submarine.
Mullet-wearing mystic Graham presents ludicrous new age self-help seminars in which he asks questions like "What is light?" over and over again. He's a ridiculous figure who nevertheless seems to 15-year-old Oliver (Craig Roberts) to be seducing his mum Jill (Sally Hawkins) with his wiles. If you've not seen the film, it would be difficult for us to explain Graham T. Purvis better than Considine himself does in this illuminating clip. What IS light though?
DS Andy Wainwright – Hot Fuzz
The second instament of Simon Pegg and Edgar Wright's Cornetto trilogy is a rare film that can bear up to the punishing circulation of repeat broadcasts on ITV2 and still make you laugh every time. It has the highest joke-to-screentime ratio of any British comedy in decades, and still, the biggest scene-stealers in the film are Considine and Rafe Spall as quotable CID double act, the Andies.
Despite the myriad set ups and payoffs, one of the funniest sight gags seems improvised by Considine, as he does a double take while sliding away from Pegg's beleaguered Nicholas Angel. The fact that you see Spall, his fellow Andy, start to corpse as he leaves the shot is just the capper on a hilarious acting choice. Considine also worked with Wright again, rounding out the Cornetto trilogy in straight-man mode, as Steven Prince in The World's End.
Richard – Dead Man's Shoes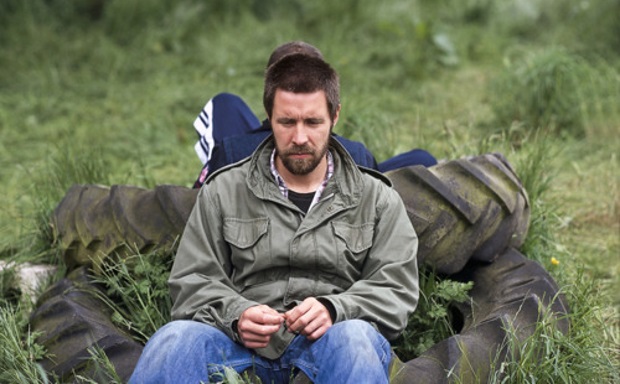 Easily the most celebrated of his collaborations with Meadows, Considine co-wrote Dead Man's Shoes as well as starring in it as Richard. The film is one of the most affecting and convincing revenge movies ever made, and it's entirely down to the plausibly deadly personality that he brings to the former paratrooper who returns to his hometown to stalk and then demolish a local gang.
It's a tense and unpredictably brutal film, from Richard's terse interactions with the small-time criminals, to his only marginally more tender heart-to-hearts with his mentally impaired younger brother Anthony (an early role for Toby Kebbell). He's not emotionless, but both actor and character are utterly fearless here, and Richard cuts a daunting figure in this dramatic, vengeful tour de force.
Writer/director – Tyrannosaur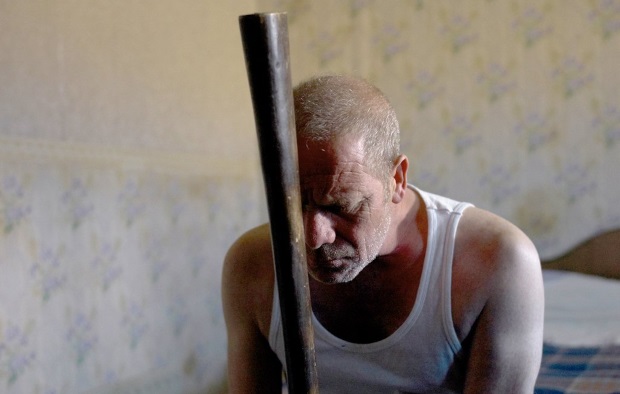 Though Considine never appears on screen in Tyrannosaur, writing and directing are both movie roles worth celebrating in this case too. He performed uncredited writing work on Meadows' This Is England and also contributed to the improvised story of their experimental 'five day feature' mockumentary Le Donk & Scor-zay-zee, but his debut feature is its own beast.
Harrowing in the extreme, the film follows the unusual friendship between self-destructive alcoholic Joseph (Peter Mullan) and compassionate Christian charity shop worker Hannah (Olivia Colman), who is terribly abused by her husband James (Eddie Marsan). It's somewhere in line with Considine's darker screen roles, with buckets of empathy for its damaged protagonists, and it's a towering debut.
All of these roles, and Considine's status as a vital and engaging voice in British indie cinema, give us more than enough reason to get excited for his second feature, Journeyman, in which he plays a middleweight boxing champion whose relationship with his wife (Jodie Whittaker) suffers after he sustains a devastating head injury during a title fight. Despite the recent rumours of his retirement (arising from an Instagram post that he's since deleted), here's hoping that we have a great many more Paddy Considine films still to come.
Journeyman will be released in the UK on March 30th.