News
Bright Sequel Taps Incredible Hulk Director Louis Leterrier
The sequel to Will Smith-headlined Netflix film Bright is in talks with The Incredible Hulk director Louis Leterrier.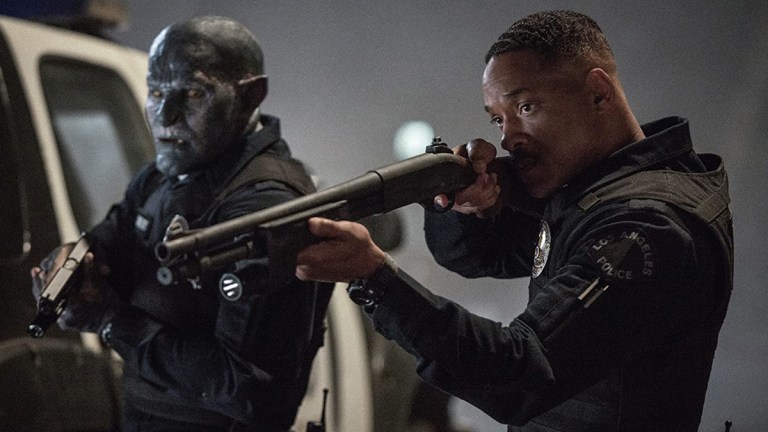 Bright, the 2017 fantasy thriller headlined by superstar Will Smith, had a distribution strategy that now—about three short years later in the midst of a pandemic—proved bellwether in hindsight. That's because the project that was tailor-made to be a big screen blockbuster bypassed a theatrical release to premiere as an exclusive streaming offering on Netflix. While the film had its obstacles with critics (our own review was no exception), the streaming giant quickly greenlit a sequel, which is now moving forward with a director.
Louis Leterrier is in talks to occupy the director's chair for the untitled Bright sequel, according to THR. Should the deal be finalized, the French helmer would step in for David Ayer, who directed the first film coming off two high-profile (theatrically-released) efforts, Suicide Squad (2016) and Fury (2014). While ceding the director's chair for the sequel, Ayer will return as a producer and one of the writers alongside Evan Spiliotopoulos and T.S. Nowlin, all of whom collectively replace the original film's scribe, Max Landis, in a significant shift on the creative side. Eric Newman and Bryan Unkeless are also onboard to produce.
The original Bright arrived on December 22, 2017 on Netflix, utilizing the tried-and-true buddy cop formula, put through the thematic lens of a world not unlike our own, except differentiated by the existence of fantasy elements such as elves, orcs and magic. Indeed, in a dynamic that undoubtedly rang familiar to fans of 1988 film Alien Nation—and its subsequent Fox Network adaptation series—the film teamed no-nonsense human cop Daryl Ward (Smith) with orc partner Nick Jakoby (Joel Edgerton), creating a tension-teeming-twosome on which the film's dynamic hinged.
However, as previously implied, critics savaged the film's perceived derivative nature, and other directors, notably Christopher Nolan, made their displeasure known about what the purportedly $100 million-budgeted straight-to-streaming film release represented to the traditional theatrical distribution model (which now faces an existential crisis). Yet, while Netflix tends to keep its metric cards close to its chest, Nielsen numbers showed that Bright was watched by more than 11 million viewers in its first three days of release; impressive, but only 1/3 of the 34 million viewers Netflix's Tiger King recently wrangled in its first week (and on a microscopic budget by comparison).
Regardless, the prospective directorial tenure of Leterrier and a new gaggle of writers might make for a more polished Bright sequel effort. Leterrier is best known from his work on Marvel Cinematic Universe sophomore entry The Incredible Hulk (2008), Clash of the Titans (2010) and helped launch Jason Statham's star-making action franchise by directing The Transporter (2002) and its 2005 sequel. However, his prospective appointment to the Bright sequel might have been solidified by his work last year as director of Netflix's prestige revival series of a Jim Henson classic, The Dark Crystal: Age of Resistance.
While details on the Bright sequel remain sparse, the film will reunite its predecessor's buddy cop duo of Will Smith and Joel Edgerton. Of course, the question of when said sequel will get off the ground is, just as with anything else these days, subject to the status of the global health crisis.