News
Dune Director Denis Villeneuve Wants to "Revisit" Blade Runner Universe
The director of Blade Runner 2049 admits he sometimes wakes up in the night after dreaming about a new Blade Runner story.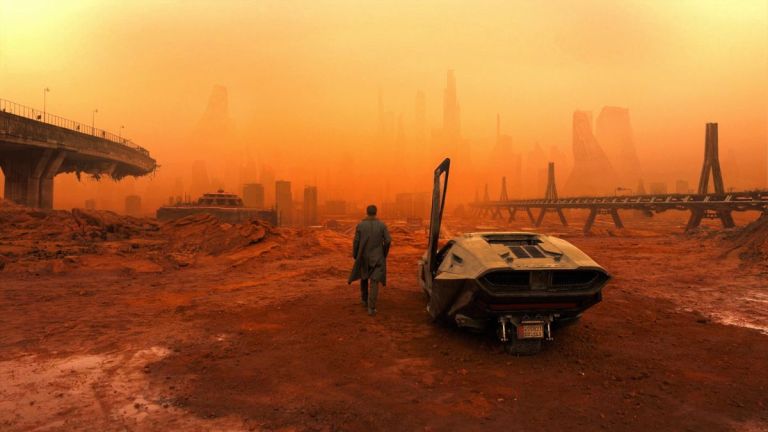 Ambitious sci-fi outing Blade Runner 2049 may have disappointed its studio at the box office, but Denis Villeneuve's updated take on Ridley Scott's android-heavy universe wowed critics, and has a lot of fans on the ground. In a new interview with Empire, Villeneuve suggests he may not be done with the intoxicating world of Blade Runner, and says he'd like to work on it again in the future, albeit with a project that might not be deemed a traditional follow up to his 2017 film.
"It's such an inspiring place, the Blade Runner world," he said. "The problem is have is the word 'sequel.' I think cinema needs original stories. But if you ask me if I'd like to revisit this universe in a different way, I can say yes. It would need to be a project on its own. Something disconnected from both other movies. A detective noir story set in the future… I wake up sometimes in the night dreaming about it."
Villeneuve is currently hard at work bringing his adaptation of Frank Herbert's Dune to cinemas. The film stars Timothée Chalamet, Jason Momoa, Oscar Isaac, Josh Brolin, Zendaya, and Rebecca Ferguson, and is due out on Dec. 18. 
Dune will also reunite Villeneuve with Prisoners actor David Dastmalchian.
"I'm so grateful and excited to be a part of Denis' vision," said Dastmalchian, who plays Piter De Vries in the rebooted Dune. "I think that he is one of the greatest filmmakers of our time and any time, and I believe what he's going to do here, it's just going to take people to a whole other place. He brings so much. When you think about Arrival and Blade Runner 2049 specifically, because those are the two science fiction films that he's crafted, you see his gift for telling stories that are visually stunning, but that are also rooted in really complex ideas and really fascinating characters."
Maybe Villeneuve will indeed return to the Blade Runner universe someday, but if Dune is a hit, you can probably expect a swift sequel to that first, as the director has previously confirmed that "the goal is to make two [Dune] films, maybe more."