Features
Blade Runner 2049 and the Growing Case for 4K Ultra HD Blu-ray
Blade Runner was a very early must-have DVD. Blade Runner 2049 has now become a must-have 4K Ultra HD Blu-ray...
When it comes to movie disc formats, I now tend to adopt early, and have done so since the DVD days. It's not always gone to plan, as the rotting HD DVD player in my loft will testify to. But, after a quiet start, there's finally a sense that 4K Ultra HD Blu-ray is an upgrade that can reward investment as the premium physical disc format of choice. As a customer who's been with the format since the day it went on sale, the point we're at now, with a steady flow of quality titles, has been a while coming. But also, particularly in the light of Blade Runner 2049's release, it feels worth the investment.
4K Ultra HD's gradual rise is coming at the expense of 3D Blu-ray players, and few would argue that it's not still a niche, premium format. It's not helped too that it's only over the past few months that disc pricing offers have started to see a variety of films at a spread of prices (player prices are falling, too). 
The slow relaxation of disc pricing is important too (with multi-buy offers across several retailers), because for someone who wants excellent home cinema, 4K Ultra HD Blu-ray has much to commend it. It requires the right technology – a good, sizeable HDR-supporting television, and ideally an excellent sound system too – but it remains, for me, the best format to watch a movie on.
And I think it may just have its new must-buy disc of choice in Blade Runner 2049.
In the early days of DVD, I have not-too-fond memories of Batman & Robin being a best-selling disc because the market was shy of titles and the film also had one of the best transfers available in those early years. It sold a lot of copies purely off the back of that, especially from early adopters keen to have something to showcase on their equipment.
In the case of Blade Runner 2049 and home 4K, thankfully, we have a disc that's hosting a film that's worth sitting through as well. A brilliant one at that, that's been dissected lots of times on the site already.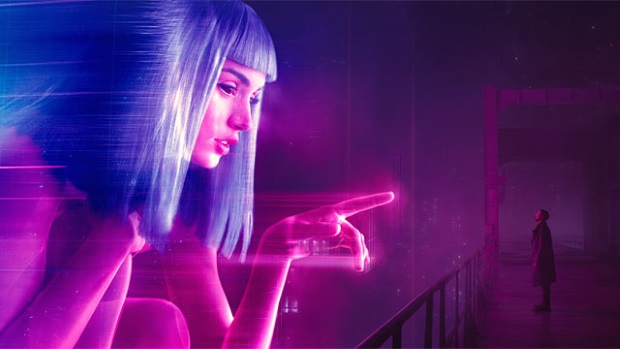 The films that inevitably lend themselves to the 4K format, with studios being selective about which titles in particular they release, are the visually rich. As such, Blade Runner 2049 was always going to be a bit special. Boasting astounding visuals, fashioned by acclaimed cinematographer Roger Deakins (who, rightly, has earned an Academy Award nomination for his work) and director Denis Villeneueve (who, undeservedly, hasn't), it's arguably the best movie of 2017 to simply look at. In cinemas and now rewatching it on disc, the bit that still gives me goosebumps is the glide down the iconic Atari logo. The sheer detail and fluidity of it, in a film not lacking in either quality.
Bill Hunt is the founder and editor of the long-running US home cinema site The Digital Bits, that's been charting disc-based home entertainment since 1997, and I'm a long-time reader of his work. And he agrees too that Blade Runner 2049 is an important release. "It's uniquely suited to the 4K Ultra HD format for a number of reasons," he told me.
"First, it's a highly-stylized science fiction film", he said, noting that the original Blade Runner was one of the first seven films ever released on the DVD format back in early 1997.
But in terms of its follow-up, Hunt explained that "the film was shot digitally in 3.4K – Open Gate – resolution – not quite native 4K, but high enough to result in a very nice detail improvement over a regular Blu-ray image." It's a noticeable improvement to the naked eye, too.
"Even more importantly though, the 4K Ultra HD presentation offers enhanced high dynamic range – HDR – that makes the darkest areas of the image darker, the brightest areas brighter, and all the colors in between much richer and more natural, with far greater nuance and subtlety in their various shadings."
HDR is the often-overlooked benefit of 4K Ultra HD Blu-ray, but it's a big one. It's not often explained, though, and it doesn't help that there are still a bunch of 4K televisions that don't offer HDR support (new 4K sets have it as standard, and rightly so). In terms of richness of colors, though – and Blade Runner 2049 isn't short of them – it's an important feature, making visuals look notably more realistic. HDR enables the holding of detail in the extremes of a picture, too, and its increased color range makes them look more natural on our screens.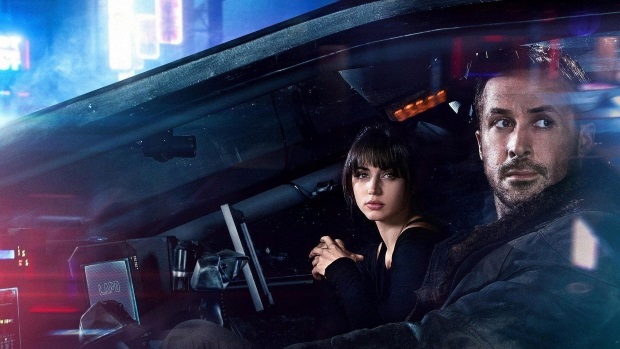 Also overlooked as an Ultra HD 4K feature is audio, and appreciating that Bill Hunt's home cinema equipment is a notable improvement on mine in that department, I asked him what kind of upgrade he was experiencing. He describes the audio on the Blade Runner 2049 disc as a "state-of-the-art Dolby Atmos sound mix of uncommon clarity, with atmospheric staging and real bite to the low end. This lends a wonderful sense of immersion to the viewing experience and it adds a subtle tension to the film's narrative."
"You couldn't ask for a better 4K Ultra HD experience," he concluded. Perhaps unsurprisingly, Blade Runner 2049 has already become the fastest-selling 4K Ultra HD Blu-ray in the UK.
Already on the release schedule in the months ahead are Thor: Ragnarok, Star Wars: The Last Jedi, Jumanji: Welcome to the Jungle, and interesting catalog releases such as The Dark Crystal and Gladiator. All major studios are now supporting the 4K format, and there's a sense from the industry that it sees 2018 as a big and crucial year for it. There are certainly hurdles, that I've written about before on this site. But crucially, it feels like there's notable progress, too.
More releases along the lines of Blade Runner 2049 are certainly going to help. Not just for the richness of the transfers, but for the sheer quality of the movie they're married to. We've come a long, long way from Batman & Robin.
Blader Runner 2049 is available now on 4K Ultra HD Blu-ray, DVD, Blu-ray and on demand.