News
Black: Superhero Movie Where Only Black People Have Super Powers in Development
Black, the movie adaptation of the comic about a world where only Black people get super powers, takes another step closer to production.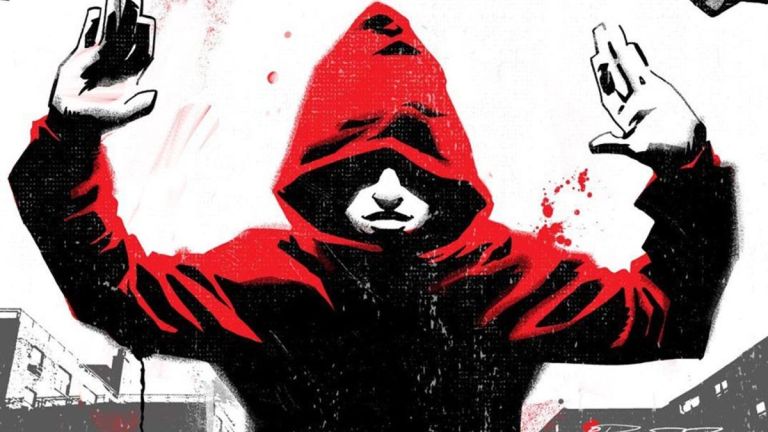 Black, the comic sensation that depicts a world where only Black people have superpowers, that started as a thoroughly supported Kickstarter and grew into a franchise, just took another step closer to jumping mediums. Studio 8, the entertainment company developing the film version of the comic, announced that Black has been picked up by Warner Bros.
The critically acclaimed comic was created by Kwanza Osajyefo and Tim Smith 3, with interior art from Jamal Igle, and striking, iconic covers from Khary Randolph, and edited by Sarah Litt. And in a fun surprise, the movie script was written by Bryan Edward Hill, an executive producer on HBO Max's Titans and writer of his own critically acclaimed comic, American Carnage.
Black tells the story of Kareem Jenkins, a teenager shot dead by police who wakes up in the back of an ambulance to discover he has super powers. He spends the rest of the first arc of the story exploring his powers and the secret world they give him access to – from the underground superhero team he struggles with, to the shady government agencies that exist to literally control Black superhero bodies.
"Part of the inspiration for Black came from my experiencing the lack of representation in comics publishing and how that directly relates to the scarceness of black characters," Osajyefo told Deadline. "For most of comics' history, white outcasts have been used as allegories for marginalized groups while claiming to reflect the world outside our window. Black strips away this veneer to juxtapose superpowers with race while allowing black people to see ourselves authentically in media and inviting wider audiences into parts of our experience."
The first volume was such a success – the Kickstarter funded in hours, eventually raising $90,000, one of the first smash hits of comics crowdfunding – that the series grew into a franchise. Interstitials built out the universe of Black, adding more characters, more story, and more creators, with Black AF: America's Sweetheart from Jennifer Johnson and Osajyefo, and Black AF: Devil's Dye from Vita Ayala and Liana Kangas. And the first sequel, White, funded on Kickstarter literally days before the world came to a screeching halt, but remains en route to backers.
"Black represents a new generation of storytellers and creators who can accurately tell black stories with the type of care the industry has lacked for decades," said Studio 8 CEO Jeff Robinov. "The thought-provoking concept caught our attention early on, and we're proud to play a role in bringing this story to the screen."
For more on Black, White, Black AF, or Black: The Motion Picture, stick with Den of Geek!