Features
Bao Headlines Pixar Short Films Collection, Vol. 3
Pixar has released a third collection of its acclaimed short films that features Bao, Sanjay's Super Team, and more.
My bao is a disaster. 
Pixar is hosting a group of journalists at its Emeryville, California campus to celebrate the release of Pixar Short Films Collection, Vol. 3. The volume of short films that precede Pixar main features includes the ode to family and Chinese culinary tradition, Bao, from director Domee Shi. That's why we're all currently trying our hand at making the classic Shanghai bao dumpling.
Creating bao requires extreme digital dexterity, as the corners of the dough must be pinched into a star pattern and then twisted to protect the yummy filling inside. My sausage fingers have a hard time with the pinching process so I just elect to begin twisting as much as I can. The final product, or what I believe to be the final product is a misshapen mess. But I can't help but love the little guy. 
In Chinese "bao" means both steamed bun and "precious thing." My little dumpling is certainly precious to me. It's not precious to our chef helper, however, who picks up my little mound of dough without my consent and twists it some more until it more closely resembles the classic dish. That's how things work at Pixar: creations are beloved, precious things…that also must be completely perfect.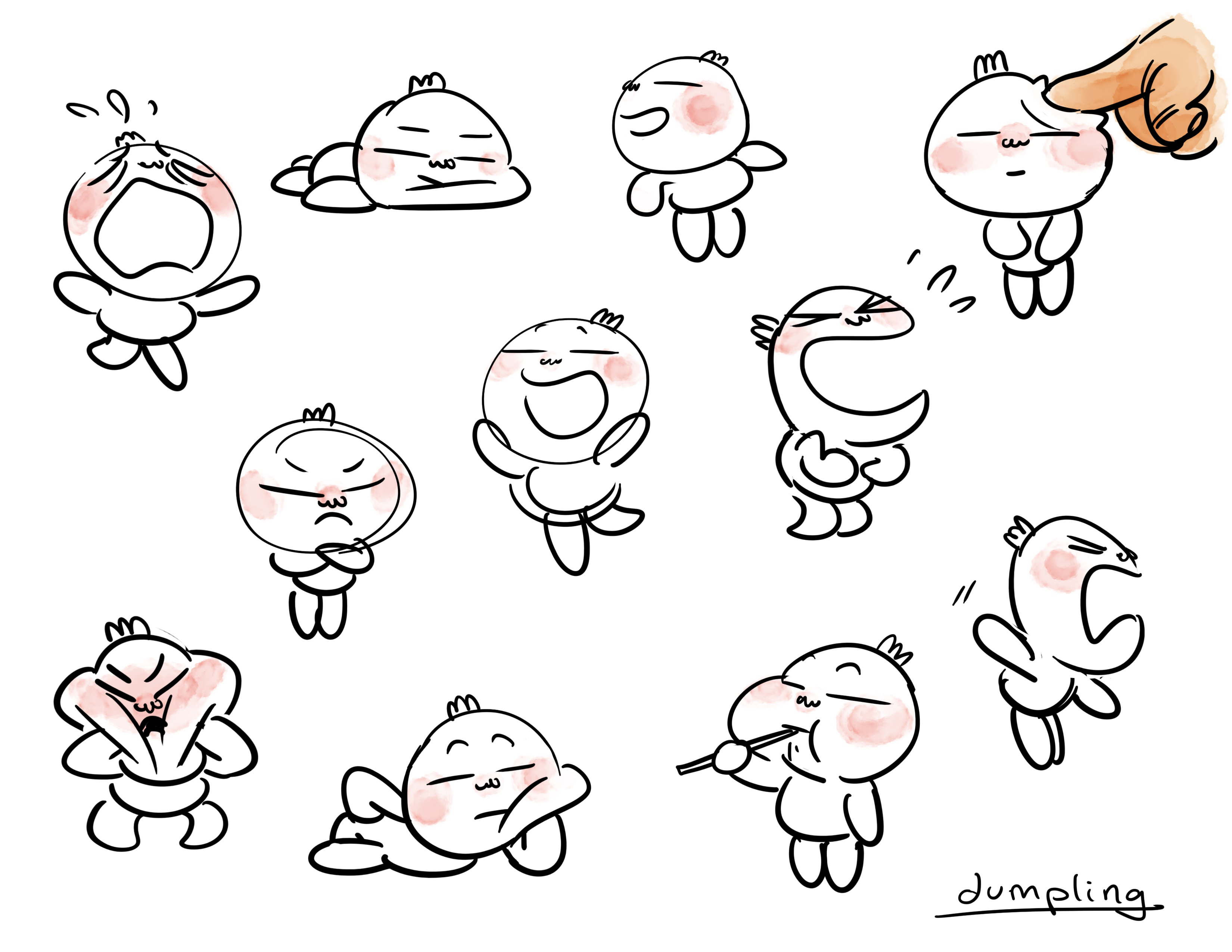 The short Bao is a perfect instillation of that Pixar-in philosophy. As conceived, written, and directed by first time Pixar director Shi, Bao is both technically brilliant and emotionally resonant. The completely dialogue-less 7-minute film features a Chinese mother living in Toronto, dealing with the maturation and coop-fleeing of her only son by creating a little bao avatar. The woman comes to love her new little bao…until like her son the tiny dumpling begins to grow old and more independent. 
Bao was an excellent opener for the similarly family-centric feature, The Incredibles 2. Shi and her producing partner, Becky Neiman-Cobb, didn't know that Bao would be the lead in for The Incredibles 2 but were pleased to discover it would be paired with such a thematic complement. 
"We think it's a perfect match because both films are about family," Shi says. "The films are about strong moms, you know?  Fierce moms, but like different types of moms, which I think is really cool. And I think we make a really good appetizer."
Bao also makes a particularly good headliner for an entire DVD of Pixar appetizers. Bao is one of the 13 animated shorts released on Pixar Short Films Collection, Vol. 3. Also included on the DVID are: Lou (fromCars 3), Piper (Finding Dory), Sanjay's Super Team (The Good Dinosaur), Riley's First Date? (home release of Inside Out), Lava (theatrical release of Inside Out), Radiator Springs 500 1/2 (an episode from Tales from the Radiator Springs series), The Blue Umbrella (Monsters University), Party Central (Muppets Most Wanted), Partysaurus Rex (Finding Nemo 3D), and Legend of Mor'du (Brave).
The DVD is the third collection of shorts in Pixar history and will include added filmmaker commentary for each short, along with intros, and several other special features. Among the special features is a bao cooking demonstration with Shi who surely does a much better job than your friendly neighborhood fat-fingered pop culture writer.
Shi partially based Bao on her own Chinese-Canadian upbringing. Born in Chongqing, China but raised in Toronto, Shi began as a story intern at Pixar in 2011. She worked as a story artist on Inside Out, The Good Dinosaur, The Incredibles 2, and the upcoming Toy Story 4. When Pixar opened a sort of "casting call" for short ideas in 2015, Shi pitched three ideas to a panel of executives, directors, and producers. Bao was the pitch that won out.
Shi, Nieman-Cobb and the rest of their team worked on Bao for several years during downtime in-between features since those are what take priority at the studio. The final result was an expertly crafted, surprisingly emotional snack. Bao is one of the (admittedly many) Pixar films, short or long, to draw some tears from me and it's a fact that I must awkwardly share with Shi and Nieman-Cobb. Thankfully, they are understanding.
further reading: The Incredibles 2: Brad Bird on Family, Blu-Ray Extras, and More
"There are definitely a couple (of Pixar films) that make me emotional and tear up for sure," Nieman-Cobb says. "Like definitely the opening for Up. And then, Inside Out, I feel like the ending where Riley confronts her parents about why she's been feeling really said and down, it always gets me. I feel like Pixar is kind of known for those moments and I'm glad Bao kind of joined the ranks of that."
Bao has just joined the ranks of Pixar tearjerkers but has done so in record time at only 7 minutes long. It's another reminder that sometimes even the smallest of things can pack the biggest punch. Like my little misshapen but still delicious bao.
Pixar Short Films Collection, Vol. 3 is available in stores now.