News
Avengers: Endgame Deepfake Casts Nicolas Cage as Captain America
Nic Cage definitely would have been miscast as Captain America, but simply imagining what acting choices he would have made with Marvel's good boy is the kind of distraction we need today.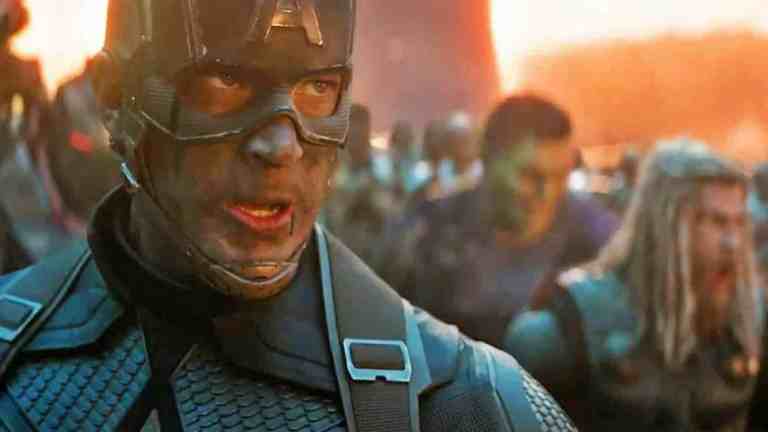 Hello, and welcome to another 5-second distraction from the madness of 2020 'what if?' moment of retrospection here at Den of Geek, where we occasionally take a look at the deepfakes of YouTube and Reddit and then try not to judge their quality too severely.
Instead, we tend to ponder how they make us feel on an existential level, and a deepfake starring Mr. Nicolas Cage as Captain America certainly has us reflecting on Marvel's unseen multiverse, and what could have been.
This isn't the best deepfake we've seen so far this year (that would probably be this one) and the mind almost recoils at the enormity of what the Mandy and Con Air actor would have decided to bring to the character of Captain America in an alternate dimension.
Let's take a look (via Reddit):
Cage, who has made around 37469374697346 movies per year over the last decade, says that when he was just knee high to a grasshopper, he actually predicted that comic book films would eventually dominate the box office.
"As mystical and prescient as this sounds, when I was about 12 years old, when I was really reading comic books actively, I actually had a moment where I thought to myself that the comic book would one day overtake the film industry," Cage informed the LA Times. "I knew that when the technology got to the point that the stories could be seen in all their spectacular glory, it would captivate the world – and it did."
The Coppola family eccentric noted it was 2011's Captain America: The First Avenger that first sold him on the potential of superhero cinematic universes.
"It's the kind of thing where now I keep being amazed at how many new stories make it to the screen," he said. "I didn't think they were going to be able to make Captain America work. When it did work and it was a success, it was like, 'Well, I guess they're capable of achieving anything at this point.'"
Not only has the universe provided a long string of Marvel blockbusters to date, three of them were Captain America standalone movies, and four others were successful team-up event flicks where Captain America played a large part in helping to save the world.
Interestingly, along with his hope that he'd get to star in a live-action Superman film one day – and he nearly did – Cage was said to be angling for the role of Tony Stark over Steve Rogers back in the 90s when other studios were trying to develop a big action movie for ol' Shellhead. A gentleman by the name of Thomas Cruise was also in the running for the part (never heard of him).
Here's a picture of Cage socialising in the 80s, wearing an Iron Man t-shirt: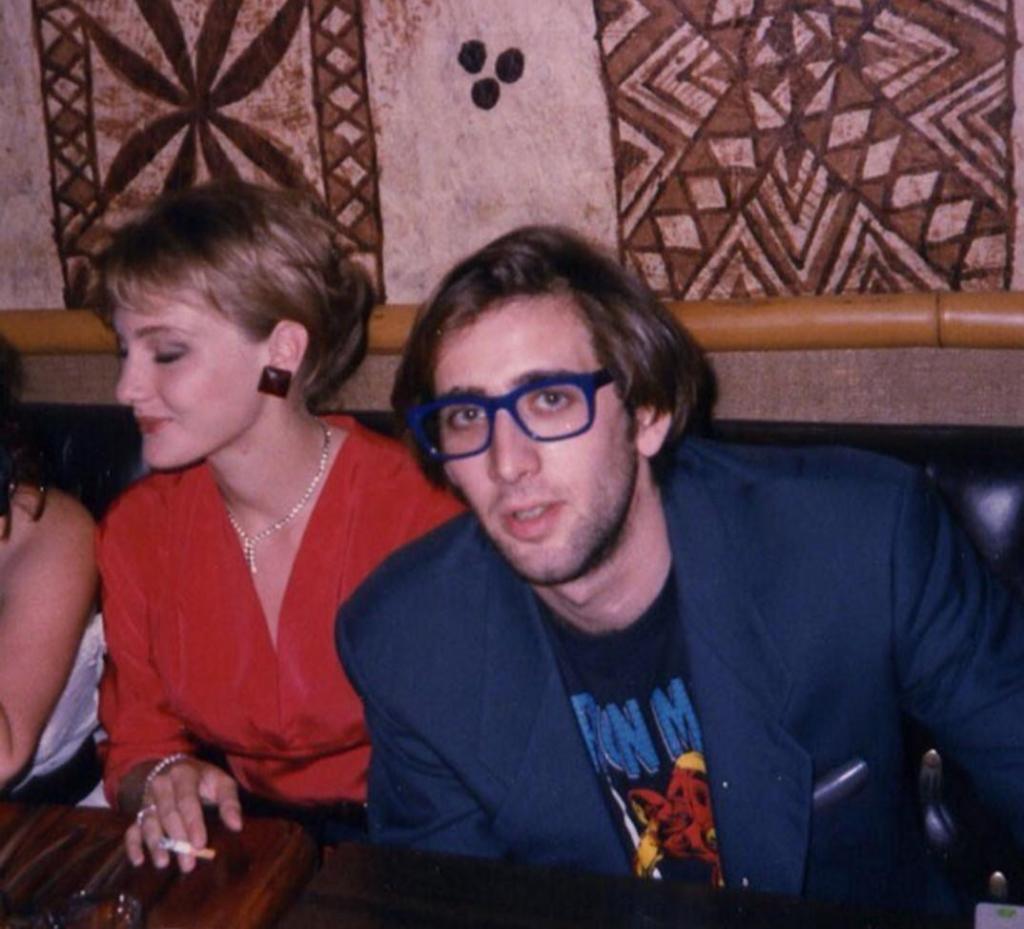 You wouldn't bat an eye at this aesthetic on any rando in the street in 2020. It's weirder to see someone smoking indoors tbh.
Until next time.