Features
7 spellbinding facts about the new Fantastic Beasts LEGO kits
A tiny Niffler! Kits that connect! Hedwig breaking the mould! Behold, seven nerdy facts about the Wizarding World LEGO range...
To get us hyped up for the release of Fantastic Beasts: The Crimes Of Grindelwald, LEGO is treating fans to seven new kits pertaining to J.K. Rowling's Wizarding World. Spanning both the Harry Potter and Fantastic Beasts And Where To Find Them franchises, this septet of LEGO sets is a treasure trove of nerdy details designed to delight even the most Potter-mad muggles.
We popped along to a posh launch event for this Wizarding World LEGO collection, and, between making LEGO wands and devouring the truly magical nibbles, we garnered the following nerdy facts…
1. Newt's Case Of Magical Creatures has an impressive fold-up design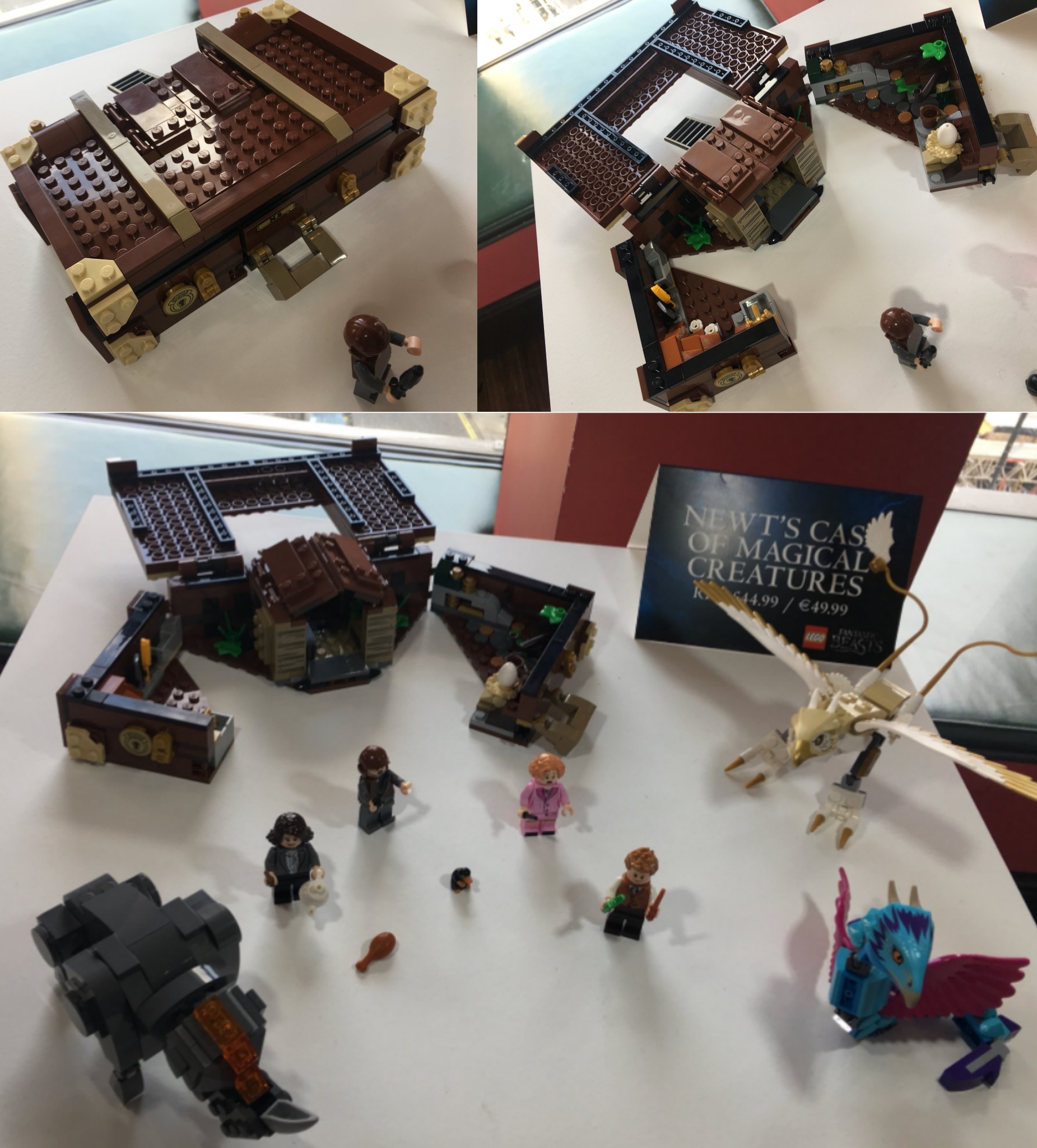 In terms of design, the most impressive kit in this new range is undoubtedly Newt's Case Of Magical Creatures. Inspired by Newt Scamander's TARDIS-like briefcase from the first Fantastic Beasts film, this kit can either be folded up into case form or unfurled to reveal the hidden depths within.
The kit is made up of 694 pieces, and it includes Minifigures of Newt, Jacob and Queenie, as well as allowing you to build such fantastic beasts as the Niffler, the Erumpent, the Occamy, the Thunderbird, and the Bowtruckle.
You can pre-order Newt's Case Of Magical Creatures from Amazon now
2. J.K. Rowling leaked an image of the adorable LEGO Niffler
While we were admiring this suitcase-themed LEGO set, we couldn't help enthusing to the nearby PR person about the incredibly cute Niffler that comes with it. This Niffler is so tiny that, if you plonked it on top of a LEGO brick, it would only take up one stud's worth of space.
The equally enamoured PR chap told us that J.K. Rowling herself leaked the news of this Niffler's existence, sharing this snap during a trip to Warner Bros a few months ago…
3. New, younger fans are the target audience
LEGO designer Marcos Bessa explained to us at the launch that the emergent Fantastic Beasts franchise wasn't the only inspiration for this range of buildable brilliance.
"There was definitely a focus on delivering something for that [Fantastic Beasts] universe that is growing," he told us, "but also we wanted to tap into that classic experience of Harry Potter, because we know that there are a lot of kids every year that are drawn into the universe through the books or the movies, and they are new to it. So, we wanted to introduce those kids to the LEGO version of it."
These younger fans, who maybe discovered the Wizarding World through ITV's Potter-stuffed festive programming, will now be able to enjoy LEGO sets based on iconic landmarks from Hogwarts and its surrounding areas: the Great Hall, the Whomping Willow, the Quidditch Pitch, Aragog's Lair and the Hogwarts Express are all set for shop shelves when this range launches on August 1st. (If you're a keen bean, you can click any of those links to go to a pre-order page.)
Because these kits are aimed at younger fans, you'll notice that they're overflowing with Minifigures, moving parts and other play-worthy features. The aim of this, according to Bessa, is to "bring the kids back to the models so they can continue to play even after they have built."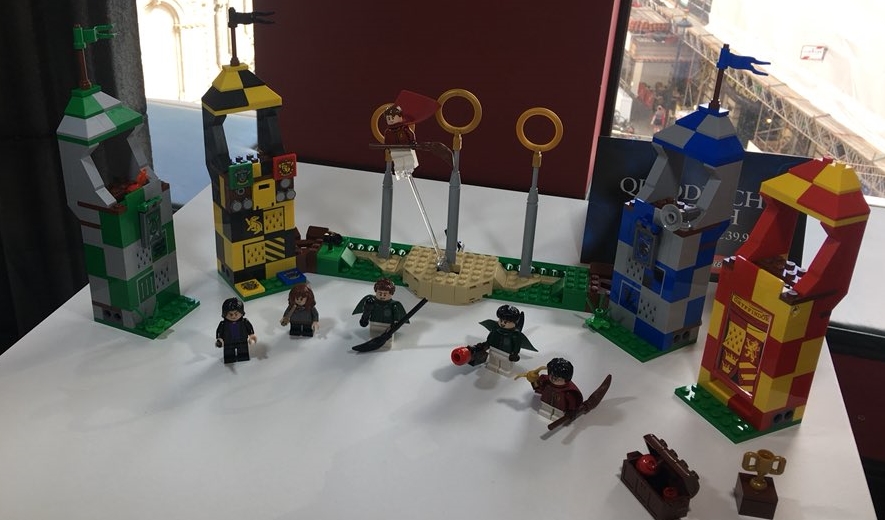 4. This LEGO range has the first proper wands 
Gone are the days when any old brown stick would do. As Bessa explained, this range marks the first time that LEGO versions of Harry Potter characters have come with proper bespoke wands. They may not contain phoenix feathers or dragon heartstrings, but these new LEGO wands are notably more detailed than their predecessors. 
"Before, we used just a normal LEGO stick," Bessa recalled, "and it worked fine for many years. We didn't have anything else, and that's all we knew. But it's great now to see the characters actually holding a proper wand. It makes it so much more iconic."
5. The Grindelwald's Escape kit was born from on-set access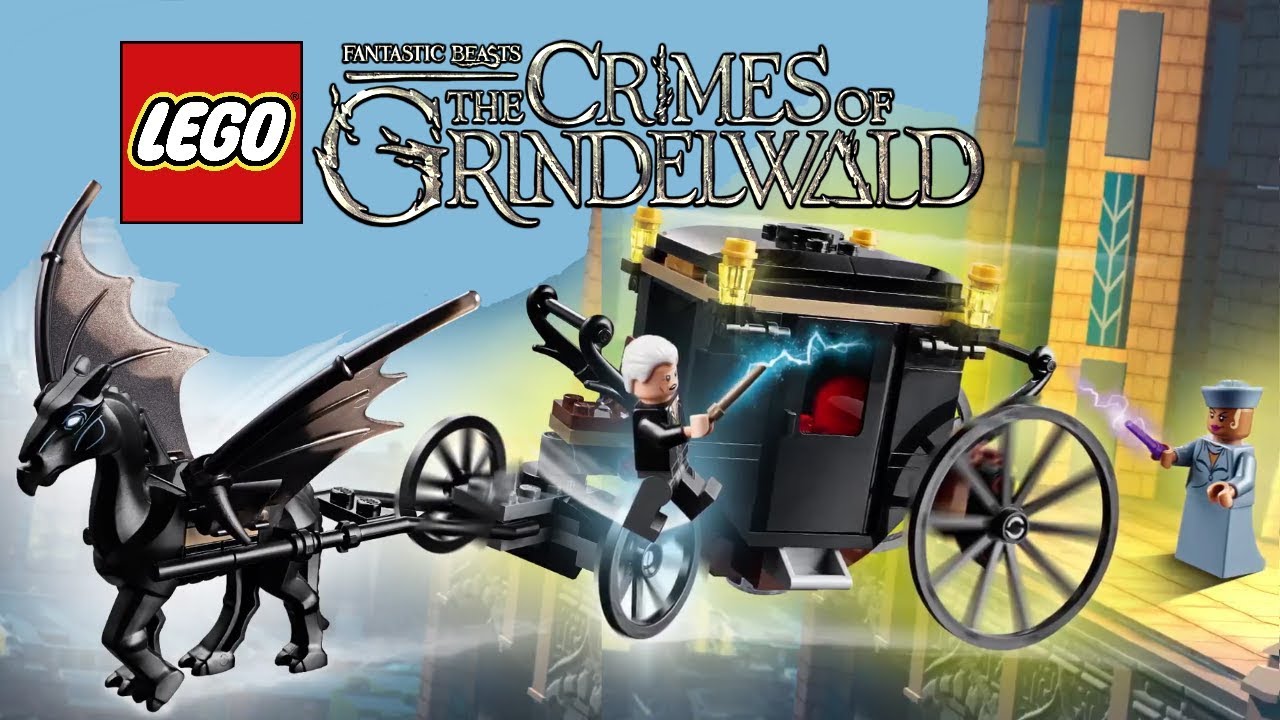 "Usually when we get to work on a franchise or a movie that is still being made", Bessa  told us, "we actually get a chance to visit the movie set or have a script read, so we can get a bit more insight about the story or what we can take out of it to create our products."
As Bessa went on to tell us, this was very much the case with the new Wizarding World LEGO range and its relation to the movie Fantastic Beasts: The Crimes Of Grindelwald (which doesn't reach cinemas until November 18th).  
"Some of my colleagues from the team had the opportunity to visit the movie set of Fantastic Beasts 2, and they were very lucky to see some of the settings where they were filming the movie. And they read some of the notes from the scripts, too. Eventually, that led to the decision to make the chariot with Grindelwald that we have now."
We're assuming, then, that the Grindelwald's Escape LEGO set relates directly to a standout scene from the movie. Perhaps it's a sizeable action sequence. We'll have to wait a few months to find out the specifics of this scene, of course, but it's intriguing to know that it caught the LEGO team's attention.
6. The Hedwig BrickHeadz figure presented a unique challenge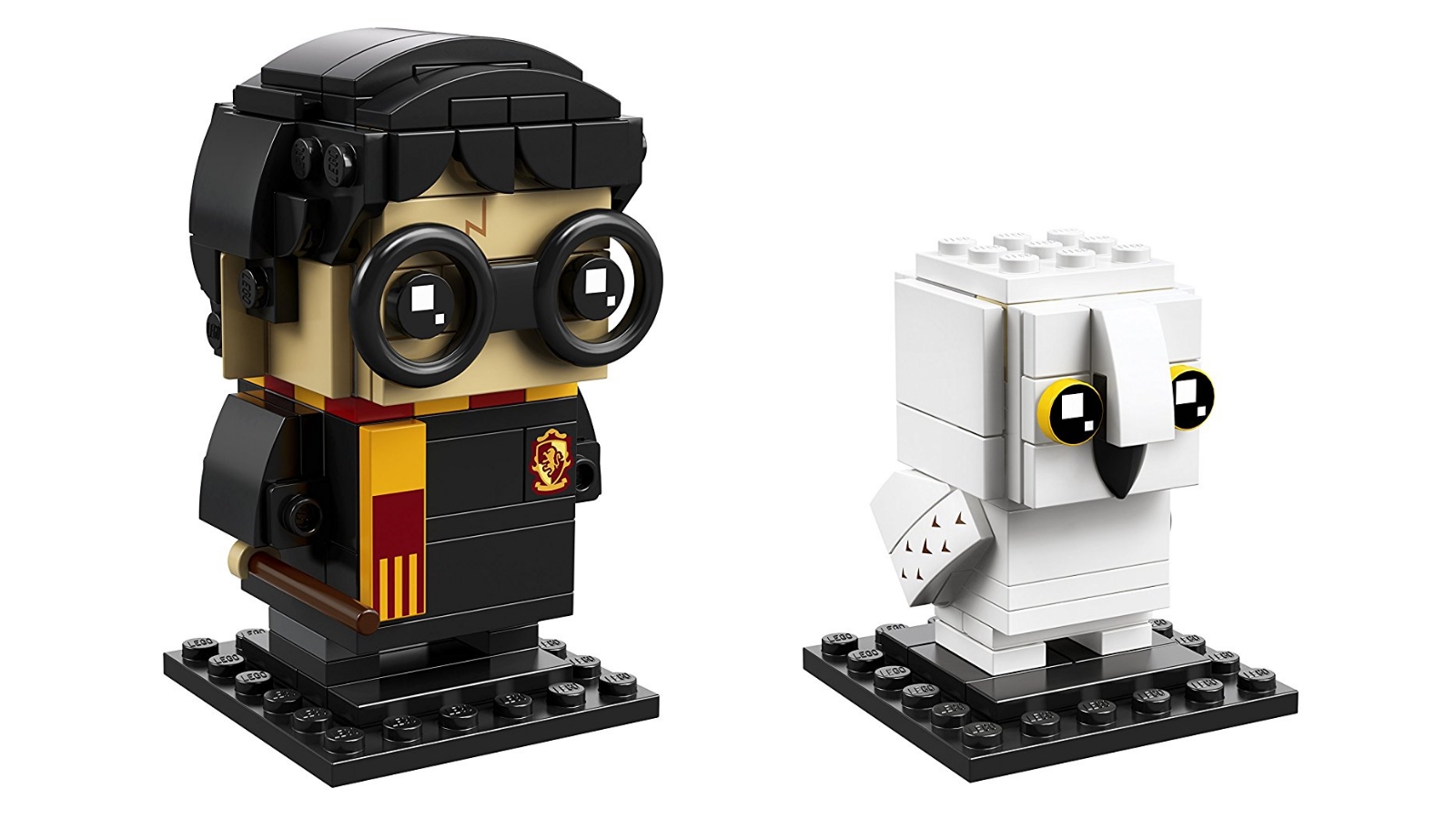 LEGO's buildable BrickHeadz figures may look super simple, but designing them isn't always easy. As Bessa – who headed up the BrickHeadz wing of this Wizarding World LEGO range – explained to us, "Often the things that look the simplest are the hardest to achieve, because it comes down to finding those right few details that are prominent and characteristic to defining this image of this person or this character."
While some BrickHeadz "come out of the first try" and can develop from a concept to a finished product in a matter of hours, others are more of a struggle. In some cases, Bessa and his colleagues "spent maybe three weeks iterating and going through several heads."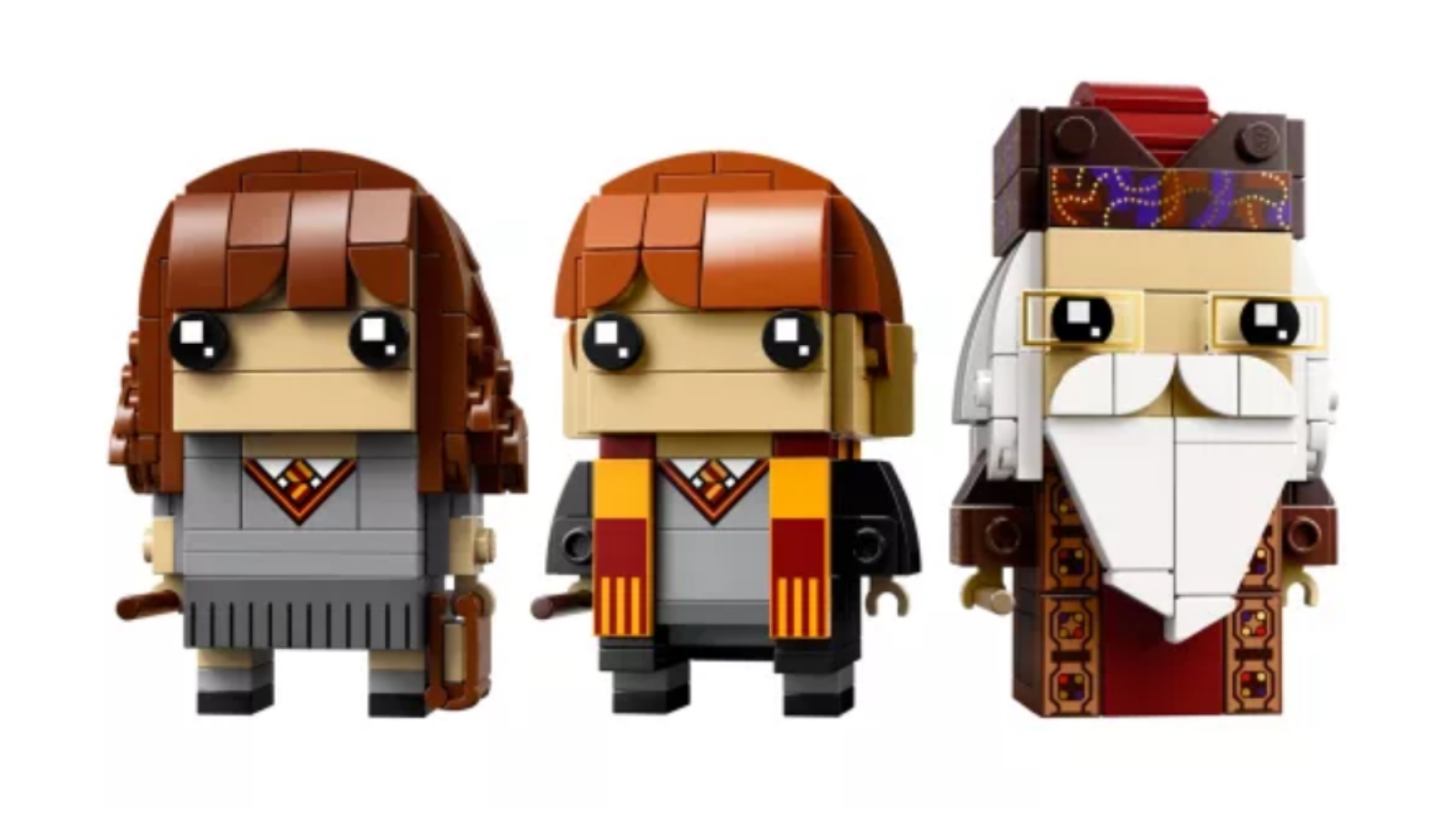 The Wizarding World line of BrickHeadz is divided into three products: Hermione on her own, Ron and Dumbledore together, and Harry with Hedwig. Somewhat surprisingly, it was the snowy owl that presented the biggest challenge for Bessa and his cohorts.
"She was the first character we created that brought the scale down," Bessa remembered, "but we really wanted to bring in this extra character that didn't necessarily fit with the scale of the others." The last thing they wanted was for Hedwig to look "like a huge dragon" next to the other BrickHeadz, so the decision was made to bring her down to a 2:3 scale. 
7. LEGO designers want you to expand on their Hogwarts sets
Although there have been LEGO versions of Hogwarts in the past, Bessa and his colleagues are now attempting to make the definitive brick-based iteration of this iconic academic establishment. They seem to be working towards this goal by building highly detailed recreations of certain key segments of the castle and its grounds. The aforementioned Great Hall and Whomping Willow are included in this range, for example, and Bessa seems incredibly proud of them.
"These two [kits] are the most accurate version of the Hogwarts Castle that we've had so far", he told us. "And you can combine them and start to create a bit of the silhouette that you can recognise as the castle."
It seems logical to assume that further Hogwarts kits will follow when the third, fourth and fifth Fantastic Beasts films arrive in cinemas, allowing fans to add even more spires to that unmistakable silhouette. But when we asked Bessa if this was the plan, he answered with an ambiguous utterance of "you never know, you never know" and left it at that. 
He is very keen, however, to see Harry Potter fans using their own collection of LEGO bricks to build upon the starting blocks represented by the official versions of the Great Hall and the Whomping Willow.
"Hopefully, we will see people building more sections to it," Bessa said, "and expanding and creating their own version of Hogwarts." That sounds like a challenge to us. Accio, bricks!