News
XCOM: Chimera Squad Release Date, Trailer, Gameplay, and News
XCOM: Chimera Squad is an unexpected new entry in the turn-based tactics series and it's out this month! Here's everything we know about the game.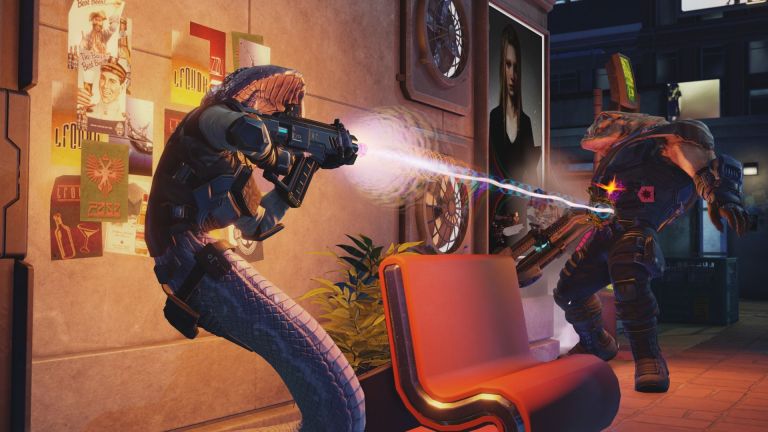 Firaxis and 2K Games have announced a surprise new XCOM game called XCOM: Chimera Squad, which is set years after XCOM 2 in a world that's changed drastically, as humans and aliens have learned to co-exist and work together. 2K said in a press release that the game is "neither a sequel nor expansion."
Chimera Squad brings back the turn-based tactical combat you're familiar with from past installments but with 11 all-new human and alien squad members. There's damage-dealing alien Axiom, psionic human Shelter, melee expert and alien-human hybrid Zephyr, gadget specialist Patchwork, gunslinger Blueblood, the snake-like alien Torque, and several others. You can find a full rundown of the characters right here.
Here's the synopsis released by 2K:
"Set five years after the events of XCOM 2, humans, hybrids and aliens are now working together to forge a civilization of cooperation and co-existence. However, not all of Earth's inhabitants support the interspecies alliance. City 31, a model of peace in a post-invasion world, is opposed by mysterious groups whose agendas threaten to shatter this delicate interspecies alliance. Chimera Squad, an elite force of human, hybrid, and alien agents, must work together to destroy the underground threats driving the city towards chaos."
The game will feature some new tweaks to the classic formula, including a new Breach mode, which allows players to choose the position of different squad members before entering combat. This should give the game additional tactical options for each encounter.
A new gameplay mechanic called Interleaved Turns, "an automatic initiative system will slot individual agents and enemies into an alternating turn order, creating new strategic possibilities based on what unit is queued to act next – and what unit is at the greatest risk when they do so."
There's also a new strategy element that gives players more control of how they decide to approach missions and objectives in City 31, which is broken up into districts that can grow chaotic if players don't prioritize missions accordingly. Your squad's goal is to prevent the city from falling into full anarchy.
It's a brave new direction for the PC gaming franchise and it'll be interesting how this might end up acting as a pre-cursor for the inevitable XCOM 3. In the meantime, here's everything else we know about the game:
XCOM: Chimera Squad Release Date
XCOM: Chimera Squad will be released digitally on PC via Steam on April 24. The game will initially be $9.99 before the price is increased to $19.99 on May 1.
XCOM: Chimera Squad Trailer
The XCOM: Chimera Squad announcement trailer is a cinematic look into the story of this surprise new installment. Watch it below:
XCOM: Chimera Squad Gameplay
2K has revealed a breakdown of how gameplay will work in the game. Watch the video below: