News
Is Virtua Fighter 6 in the Works at Sega?
Is it Virtua Fighter 6? Is it an update for Virtua Fighter 5? We don't know what to make of Sega's "Virtua Fighter x esports" teaser...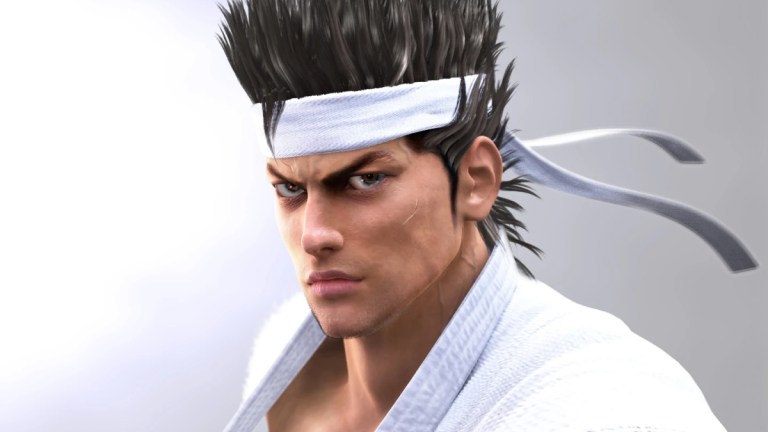 The fighting game genre has been strong and saturated in the past few years. So many classics from the '90s have been reintroduced to modern consoles that it's easier to make a list of titles that haven't been remastered, remade, repackaged, or updated in some way. Without counting Fatal Fury and Art of Fighting, which have been absorbed into King of Fighters, then Darkstalkers, and Virtua Fighter remain the only two major fighting game franchises to not receive some kind of modern version.
But now Sega says we might be getting something for Virtua Fighter. We're not sure what it is, but it's something.
During the Tokyo Game Show, Sega hosted a stream to celebrate the company's 60-year history. Towards the end of the broadcast, CEO Haruki Satomi dropped a teaser clip featuring series main character Akira Yuki in front of a screen playing blurry Virtua Fighter footage. As Akira turned to the camera, it cut to the text, "Virtua Fighter x esports."
Watch it for yourself below:
So…what does it mean? Are we getting yet another update for 2006's Virtua Fighter 5? Is Sega actually going to give us Virtua Fighter 6? We simply don't know, but the esports bit of the teaser would suggest some kind of competition, perhaps even an online one. We'll just have to wait to hear new details at a future date.
Introduced at the end of 1993, Sega's Virtua Fighter was the first 3D fighting game, beating Tekken by a full year. Over time, it stretched into various sequels, some bizarre ports and spinoffs (ie. a 2D sprite-based port for Sega Genesis and a game called Virtua Fighter Kids where everyone has tiny bodies and giant heads), a one-shot comic book, a manga, and a 35-episode anime series. There was even a wrestler in All Japan Pro Wrestling who for a time took up the identity of Virtua Fighter's Wolf Hawkfield in the name of cross-promotion.
Despite the media adaptations, the Virtua Fighter series has never really been known for having the flashiest characters. The roster is made up of archetypes who aren't exactly teeming with charisma, but they're memorable enough for their simplicity in design. The real selling point is more about the series' dedication to balance and high-level play.
Not counting mobile games, the last major Virtua Fighter release was Virtua Fighter 5, which was later updated as Virtua Fighter 5 Online, Virtua Fighter 5 R, and Virtua Fighter 5 Final Showdown. The latter version came to consoles back in 2012. The series has remained somewhat relevant thanks to guest appearances from Sarah Bryant, Jacky Bryant, and Pai Chan in Dead or Alive 5 Ultimate and Akira Yuki showing up as an Assist Trophy in Super Smash Brothers Ultimate.
Whatever "Virtua Fighter x esports" means for the future of the franchise, it's a good sign. It might also mean we're one step closer to getting a Fighters Megamix revival! 2020 has been hard, man. Can't you guys just let us play as a boxing racecar one more time? Please?