Features
Tony Hawk's Pro Skater Soundtrack: The Best Songs From the Original Games
Join us on a nostalgia trip as we take a look at the best songs from the legendary Tony Hawk's Pro Skater soundtracks.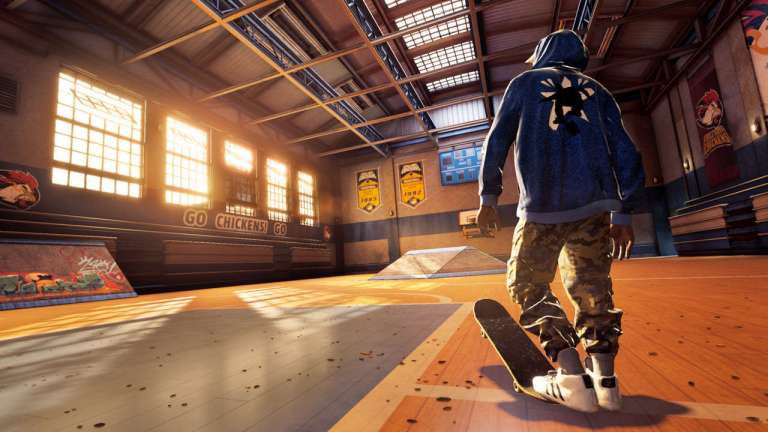 The Tony Hawk's Pro Skater 1 + 2 remasters have quickly become the talk of the gaming world. There's really no mystery as to why that's the case. Not only do millions of people have fond memories of the original Tony Hawk's Pro Skater games, but few titles released since the first two Tony Hawk games have challenged their brand of high-octane extreme sports action.
Yet, we suspect there's another reason so many people are excited about the re-release of the original Tony Hawk's Pro Skater games. Yes, as you no doubt guessed from the headline of the article you're currently reading, it's the soundtracks.
The Tony Hawk's Pro Skater soundtracks quickly became infamous upon their release for not only featuring an array of licensed tracks (which was still something of a rarity for the time) but songs that captured the culture of the extreme sports movement. They were the anthems of many young gamers' lives.
So in celebration of those remasters that we also can't wait to get our hands on, here's our look at the best songs from the Tony Hawk's Pro Skater 1 + 2 soundtracks.
Goldfinger by Superman
While this list is in no particular order, it's hard to deny that this is on a shortlist of the definitive Tony Hawk songs.
The ascension of the skateboarding scene of the late '90s into the realm of mainstream popularity roughly coincided with the Ska genre's own rise into the same stratosphere. Those two wonderful snapshot throwbacks to a specific time period join forces in this banger of a tune.
Punk-like rhythms and lyrics combine with distinctive Ska sounds to form a song that manages to get the blood pumping every time. This is the song you waited for before trying to pull off that perfect run.
New Girl by Suicide Machines
While we'd love to fill this list with nothing but Tony Hawk soundtrack Ska songs for the time capsule reasons we listed above, we know that's cheating the system.
However, "New Girl" from Suicide Machines absolutely deserves to be on this list. This song's interludes of intensity often perfectly coincide with your best combo moments.
On top of that, it clocks in at two minutes and five seconds, which makes it absolutely perfect for Tony Hawk's two-minute time limits in its main game mode. This and THPS are just a match made in '90s heaven.
Police Truck by Dead Kennedys 
Yes, this song was censored for its appearance on the Tony Hawk soundtrack, but shout out to that game's developers for having the courage to put a cutting commentary on police brutality in the soundtrack of a major '90s video game.
This track's incredible anti-establishment lyrics not only meshed perfectly with the attitude of the skating scene at that time, but it's incredible beats manage to effectively motivate you to push for that new high score.
From top-to-bottom, this might be the best all-around song on the first two Tony Hawk soundtracks.
Jerry Was a Race Car Driver by Primus
This is certainly one of those songs that will forever be associated with Tony Hawk's Pro Skater for those who played the original game.
Its status as an iconic standout from an iconic series of soundtracks comes down to a few factors. First off, it's independently a pretty good song. Second, the race car driver lyrics promote a sense of speed which the Tony Hawk games were traditionally always about
Lastly, that driving Les Claypool bassline is not only tremendous, but it brings to mind Claypool's work on the South Park opening theme song which happened to be on the same cultural wavelength as Tony Hawk's Pro Skater.
Bring the Noise by Anthrax & Public Enemy
If you're anything like me, this song will forever be in your head due to how many times you played the Tony Hawk's Pro Skater 2 demo and happily heard this track play over and over.
Yet again, though, part of what makes this song so special is that it represents two styles of music and two groups that were independently popular amongst teenagers who flocked to the THPS games.
It's a great collaboration that proves to offers more than enough gameplay drive.
Guerilla Radio by Rage Against the Machine
You could easily make the argument that "Guerilla Radio" stands alongside "Superman" as arguably the definitive early Tony Hawk's Pro Skater song. Actually, the biggest argument against its status as such is the fact that it was incredibly popular even outside of the Tony Hawk soundtrack.
It's easy to understand the song's popularity in and out of the game. Not only is it one of the best revolution and uprising songs of its era, but its relentless pace makes you feel like you could do everything from overthrow a government to pull off a 900.
This is about as good as Tony Hawk soundtrack songs get.
When Worlds Collide by Powerman 5000
Truth be told, I don't know if I'm willing to go to bat for the musical stylings of Powerman 5000 or "When Worlds Collide" as a standalone song.
That's kind of the beauty of the Tony Hawk soundtracks, though. Much like you workout playlist, they feature songs you likely wouldn't play at a house party but effectively manage to pump you up, put you in a zone, and, at times, take you back to a certain era.
"When Worlds Collide" manages to accomplish all of those things even if it hasn't necessarily stood the test of time as well as other tracks.
May 16 by Lagwagon
This is one of those strange songs from the Tony Hawk soundtrack which you may forget about as the years go on.
However, the moment you hear this song again, it not only triggers a wave of in-game memories but leads you to realize that that is actually a pretty great song to listen to even if you're not currently enjoying the Tony Hawk games.
"May 16" is one of those great time bomb songs that just sits in your brain waiting to explode into a burst of nostalgia. You have to kind of love it for that. 

As a bonus, we've created a Spotify playlist featuring as many of the songs from the original Tony Hawk's Pro Skater soundtracks as we could find on the service. Enjoy!