News
The Last of Us HBO Series Leaked Set Photos Show Firefly Hospital
The latest photos from the set of HBO's The Last of Us reveal a key location and raise questions about the show's future.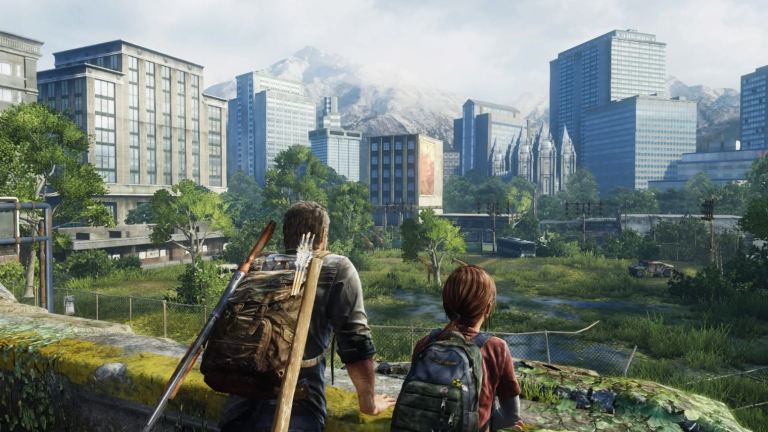 Those who have been following the various leaks from the set of HBO's The Last of Us series know that the show's plot will seemingly stick pretty close to the games. In fact, these leaked photos from the show's "Firefly Hospital" set seem to confirm that the series will eventually recreate the game's shocking finale.
Before we dive into our thoughts about what certainly seem to be some of the most significant leaked photos from the series' set so far, take a closer look at the actual photos:
Not only do those photos come from what has been a very reliable source, but they are supported by reports that state the series' cast and crew have recently been seen filming in and around a hospital. That information is interesting for several reasons.
As mentioned above, it certainly looks like the show will attempt to recreate The Last of Us' stunning climax in which Joel "rescues" Ellie before she is essentially dissected by Firefly doctors. While these photos alone don't guarantee that the details of that event will remain the same in the show, it's honestly hard to imagine the series will significantly alter that sequence. After all, it's arguably the most memorable narrative moment of the original game as well as the scene that sets the stage for so many crucial events in The Last of Us Part 2.
That's the weirdest thing about these photos, though. While we know that The Last of Us' first season will only run for 10 episodes, there has been quite a bit of hope amongst those closest to the project that the series will end up running for multiple seasons. That being the case, some fans wondered if the first season of the show would actually cover all of the events of the first game. After all, if each season of the show simply retells the events of each game, the show is going to run out of official material by the end of a hypothetical second season.
Granted, it's a little too early to start talking too much about what may come next for The Last of Us series, but these photos at least strongly suggest that the show's first season will include most of the major events of the original game. Not only does that detail potentially give us a basic idea of how the game's plot will be laid out across 10 episodes (there are actually 12 "chapters" in The Last of Us if you include the prologue and epilogue sequences), but it strongly suggests that there actually won't be a lot of room for the series' first season to stray too far from the events of the first game. Any significant deviations may have to be reserved for future seasons.
Looking ahead, I am interested to see if potential future seasons of the show expand upon the series' lore in any significant ways. It would be fascinating to see a few of the events only hinted at in The Last of Us Part 2 actually play out on-screen…