News
The Game Awards 2020: Biggest Snubs
The Game Awards 2020 honors some of the best games of the year, but there are a few titles that we can't help but feel were snubbed.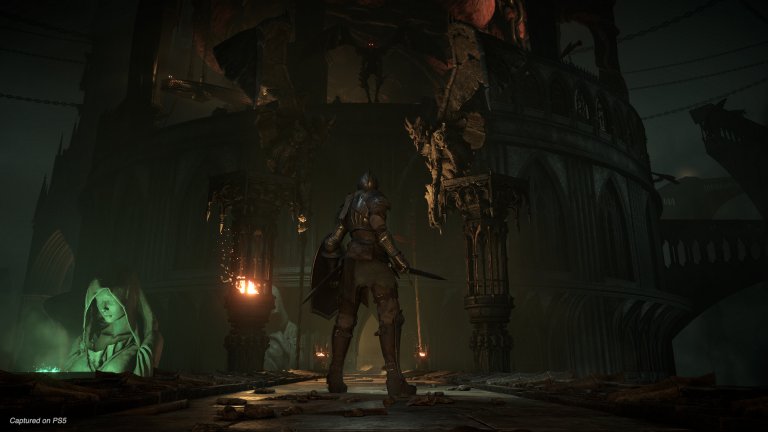 The Game Awards nominations have finally arrived, which means it's officially time to start arguing about what the biggest video game award show of the year got right and wrong.
Considering the many ways that the Covid-19 pandemic has affected the entire entertainment industry this year (including gaming), we're a little surprised that this year's nominees are as competitive as they are. While titles like Halo Infinite missed their 2020 release date and Cyberpunk 2077 will miss the award show's Nov. 20 cutoff date for nominations, there were enough quality games released in 2020 to ensure that the Game Awards voters even managed to snub a few notable potential nominees.
Here are the some of the biggest snubs of the 2020 Game Awards in several major categories:
Game of The Year
Biggest Snubs: Tony Hawk's Pro Skater 1+2, Spider-Man: Miles Morales, Demon's Souls
Tony Hawk's Pro Skater 1+2 is honored elsewhere at the Game Awards, but its absence here is certainly odd considering that it easily ranks among the most purely joyful gaming experiences of 2020.
Miles Morales' exclusion could be attributed to its smaller more "expansion-like" content offering, but that hasn't strictly been a disqualifying factor before. Perhaps the voters felt the game just doesn't offer more than Marvel's Spider-Man did, which was certainly not our impression of this truly great game.
Demon's Souls seems like the biggest snub in this category. It may be a remake, but it's a stunning remake of a generationally defining game that kicks off the PS5 era in style.
Best Game Direction
Biggest Snubs: Star Wars: Squadrons, Doom Eternal, and Spider-Man: Miles Morales
I actually feel like this category got most of the nominees right, but Squadrons, Miles Morales, and Doom Eternal could have snuck into the shortlist.
Star Wars: Squadrons is a beautiful and interesting entry in a franchise that has been difficult to get right in recent years, but it's perhaps a bit too familiar to be worthy of this particular honor. Doom Eternal is a masterclass in style meets gameplay, though, while Miles Morales tells a cinematic story that evokes the greatness of (and sometimes rivals) even the exceptional Into the Spider-Verse.
Best Narrative
Biggest Snub: Wasteland 3
"Best Narrative" is one of those categories that a comparatively smaller game can usually sneak into, so it's a little surprising that Wasteland 3 didn't get a nomination. The game's unique vision of the post-apocalypse is brimming with sly social commentary as well as heartfelt stories of perseverance and family. It's an all-time great story from a studio known for its storytelling.
Best Art Direction
Biggest Snub: The Falconeer
The Falconeer's absence may be the biggest snub of this entire award show. The game isn't getting a lot of love at the moment in general, but that doesn't mean that it's not a stunning achievement in visual design that feels unique despite clearly being partially inspired by the Panzer Dragoon series.
Best Score and Music
Biggest Snub: FUSER
I'd be lying if I told you FUSER lives up to the standard set by Rock Band, but even professionals are praising this DJ game for its incredible soundtrack and the ways it integrates and balances simply enjoying the music with fast-paced rhythm gameplay. This is one of the year's best celebrations of music.
Best Audio Design
Biggest Snub: Demon's Souls
Again, there were a few games released this year that could easily qualify for this category, but Demon's Souls stands out as the most interesting snub. Bluepoint's remake takes full advantage of the PS5's audio capabilities to produce a truly immersive audio experience in which inexplainable sounds attack you from every angle.
Best Ongoing Game
Biggest Snub: Hearthstone
In a year that saw Hearthstone overcome its content blues with the release of a new character class, incredible new game modes, a new achievement system, and some very good expansions, it's a little odd that this revived CCG title didn't get a nod over something like Fortnite, which had an…interesting year.
Best Indie Game
Biggest Snub – Streets of Rage 4
Streets of Rage 4 may have a famous name, but it's an indie game in nearly every other respect. More importantly, it's an absolutely brilliant revival of a franchise that's been somewhat lost to time. This was a dream come true for Sega fans, and it shouldn't be forgotten quite so quickly.
Best Action Game
Biggest Snub – Risk of Rain 2
Risk of Rain 2 was released in full this year after quite some time in Early Access, and it's absolutely one of the best action games on the market. I suspect its prolonged stay in Early Access may be part of the reason why it didn't get a nod here, but it's a stunning example of 3D multiplayer action that every PC gamer should try.
Best Role Playing Game
Biggest Snub – Paper Mario: The Origami King
Origami King was far from perfect, but I can't help but feel that it deserved a mention in this category for its narrative, art style, and fresh combat. It does enough to overcome the ways that it falls just short of this series' golden age standards.