News
Super Smash Bros. Next Fighter is Fire Emblem's Byleth
Another Fire Emblem characters is added to Super Smash Bros. as Byleth joins the fight.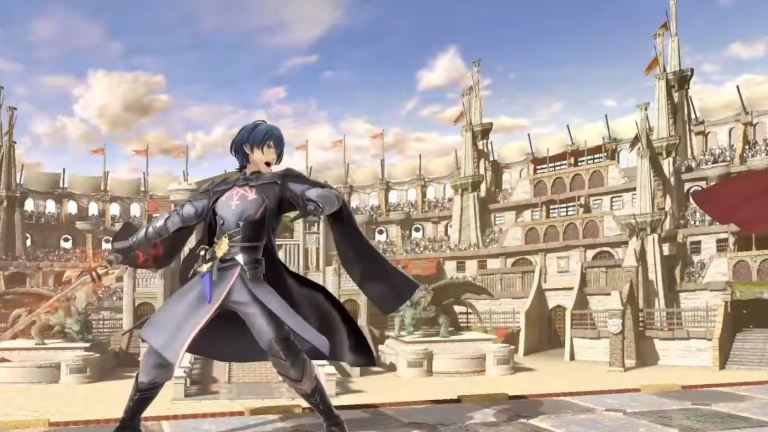 Yet another Fire Emblem character joins the Super Smash Bros. Ultimate roster as Nintendo has confirmed that Byleth will soon be added to the game on January 28. 
Byleth was a featured player in Fire Emblem: Three Houses (one of our favorite games of 2019) and joins the Super Smash Bros. Ultimate roster as something of a surprise addition. Smash Bros. director Masahiro Sakurai says he worked on the character in secret, but there's a very good chance that he's just joking. In any case, the addition of this character wraps up the previously promised Fighter Pass DLC that has added characters such as Banjo-Kazooie to the title. Those who didn't purchase that pass can purchase Byleth individually for $6.
As Sakurai notes, though, Nintendo intends to add six more DLC fighters to the game in the future. You'll be able to purchase the new pass starting soon, and the studio states that they have already decided which fighters will be added to the game as part of the upcoming DLC. Those who purchase the upcoming pass will also receive a Breath of the Wild-themed costume. 
As for Byleth, a deep dive into their moveset and design options reveals quite a few interesting details. For instance, they'll be able to transform their sword into a few different weapons that will be utilized in different situations based on the position of the fighter and other factors. You'll also be able to play as the male and female versions of Byleth as well as access a few different color variations of them that represent the lore of Fire Emblem: Three Houses. Additional Fire Emblem stages and tracks will also be added to the game as part of this update. 
This isn't exactly the most groundbreaking reveal Nintendo could have announced during this stream. We love Fire Emblem, but Smash Bros. isn't suffering from a shortage of content related to that franchise. 
Interestingly, Nintendo did note that they understand if fans are hesitant to purchase the new pass before they know who will be featured in it. It's a reminder that Nintendo never really dove that deep into the world of DLC before this gaming generation. 
Matthew Byrd is a staff writer for Den of Geek. He spends most of his days trying to pitch deep-dive analytical pieces about Killer Klowns From Outer Space to an increasingly perturbed series of editors. You can read more of his work here or find him on Twitter at @SilverTuna014.