News
Star Wars: Project Maverick Game Reportedly Leaked
A listing for a new Star Wars game codenamed "Project Maverick" has leaked on the PlayStation Network.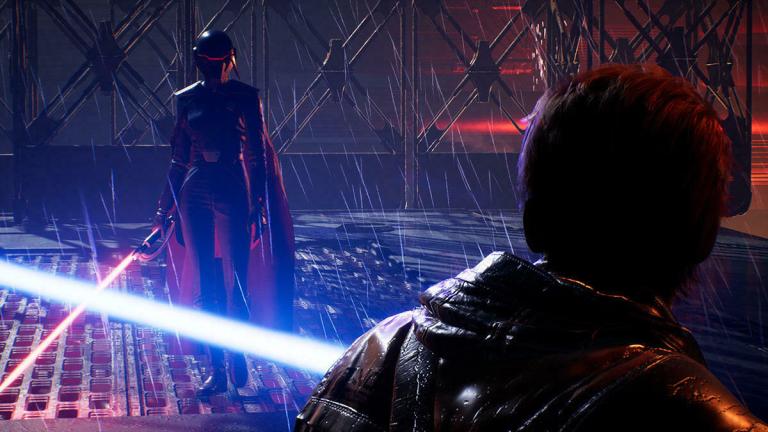 A leak first reported by IGN suggests that a new Star Wars game codenamed "Project Maverick" might be on the way from Electronic Arts. The source of the leak is a listing on the backend of the European PlayStation Network that teases the unannounced game with an image of a squadron of X-wings zooming towards an Imperial Star Destroyer. The leaked listing was first posted on Twitter and Reddit.
While there has previously been no mention of a "Project Maverick" at EA, we have heard that there are at least two Star Wars games currently in the works at the publisher. Kotaku reported in February that Respawn Entertainment is already working on a sequel to Jedi: Fallen Order after the success of the action-adventure title, while EA Motive is working on a "smaller, more unusual project."
Is Motive's project the mysterious Project Maverick? Kotaku has confirmed that this is in fact the case but did not share any additional details about the game.
And what exactly is the new game? The teaser image has led some to speculate that the new title is a spiritual successor to the Rogue Squadron space combat series that saw players pilot Rebel fighters against the Imperial fleet. Many fans have been asking for a new Rogue Squadron title for years. The last installment came out in 2003 and series developer Factor 5 closed its doors in 2009. Rebel Galaxy developer Double Damage famously pitched a Star Wars space shooter in the spirit of the old X-wing and Rogue Squadron games, but EA turned it down.
Whatever the case may be, EA has a long history of starting and canceling projects before they ever even reach the marketing phase. Project Ragtag, an action-adventure game about a group of scoundrels performing heists across the galaxy, was canceled in 2017 and Dead Space developer Visceral Games was shuttered as a result. EA Vancouver used assets from Ragtag for Project Orca, an open-world title that was canceled in 2019. Most recently, Project Viking, a Star Wars Battlefront spin-off from EA Vancouver, was put on ice.
Whether Project Maverick will ever see the light of day is anyone's guess, but it's at least encouraging that there's a promo image floating around on PSN. That's much farther than some of EA's other Star Wars projects have gotten in the past seven years.
We'll keep you updated as we hear more about Project Maverick.