News
Resident Evil Village: Release Date, Trailer, Gameplay, and News
Resident Evil 8: Village is official! Watch the trailer and read all of the details here.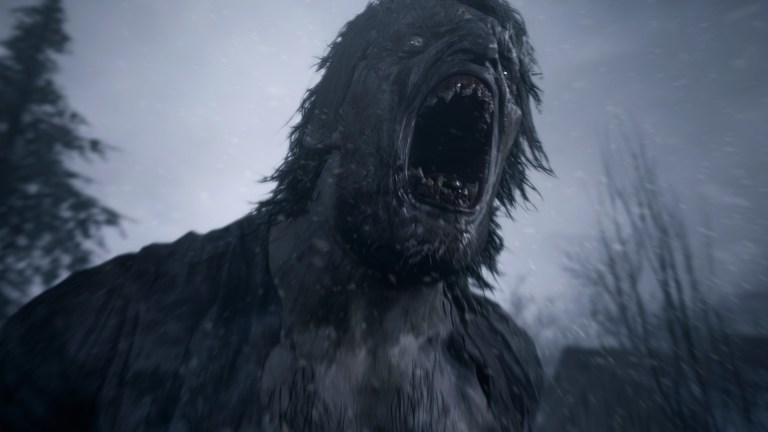 The long-rumored Resident Evil Village was officially announced by Capcom during June's PlayStation 5 reveal event. The game is a return to the first-person horror that brought so much success to Resident Evil 7, the installment that's credited with restoring the series' place as a staple of the survival horror genre.
"The return of a first-person perspective will bring a visceral edge to combat," said Capcom associate manager of social media and community Kellen Haney in a PlayStation blog post. "Each encounter is a personal fight for survival against terrifying foes, forcing you to keep a watchful eye on the environment and constantly looking for resources and enemies in unknown territory."
The game takes place a few years after Resident Evil 7 and sees the return of Ethan Winters and his wife Mia. After the terrible events they witnessed and survived on the Baker plantation in Resident Evil 7, they've finally settled down and left the past behind them. But when Umbrella agent Chris Redfield shows back up in their lives, Ethan is thrust back into the nightmare, "setting off a chain of events that sees a distraught Ethan seeking answers to Chris's shocking actions… and ultimately finding him in a mysterious village."
The village itself is unlike anything we saw in Resident Evil 7 and is perhaps closer to the European setting of Resident Evil 4. Snow-capped woods and mountains, dilapidated cabins, and a massive castle looming over all of it. It's in this castle that the biggest frights seem to await Ethan.
"Unlike the cramped corridors of the Baker mansion in Resident Evil 7, the fear of dark corners has been replaced with the anxiety of the unknown as Ethan searches for answers within decrepit buildings among snow-covered trees," Haney explained. "With a greater focus on combat and exploration compared to Resident Evil 7, the village itself is just as important a character as any other, a location with a life of its own that will frequently keep you on edge as you discover its secrets."
Watch the reveal trailer below:
The rumors were correct! The game does seem to feature werewolves as one of the many enemies you'll face, certainly a departure from Resident Evil's usual viral mutants. There also seems to be underground ruins, crazed aristocrats, and killer villagers not unlike the Ganados that Leon Kennedy faced in Resident Evil 4. We can't wait to see how all of these elements come together!
Resident Evil Village will release on the PlayStation 5, Xbox Series X, and PC via Steam in 2021.