News
Resident Evil 3's Nemesis Will Be More Dangerous Than Ever
Resident Evil 3's Nemesis monster will be even more intimidating thanks to some design changes.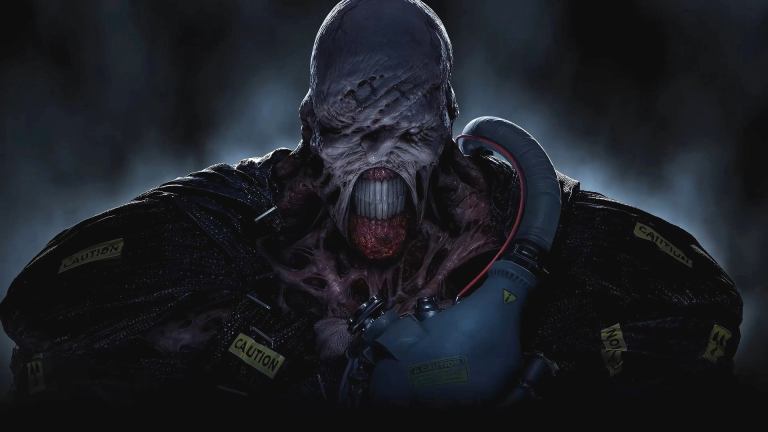 Capcom has revealed more of the changes you can expect in their upcoming remake of Resident Evil 3, including some significant alterations to how the Nemesis works. 
As some of you may remember, the original Nemesis in Resident Evil 3 would occasionally pop-up to hunt/terrify the player. You would usually have to deal with him in some form or fashion when he did, but if you played the game (or used a guide), you typically knew when he was going to appear. 
In the Resident Evil 3 remake, though, the Nemesis will be a bit more dynamic. In an interview with Official PlayStation Magazine, producer Peter Fabiano revealed that Capcom is looking to build upon what they did with the Tyrant in 2019's Resident Evil 2. That means that the Nemesis will actually be roaming the in-game world (which is reportedly larger than you might expect) and you'll never quite know when you're going to face him. We imagine there may still be some scripted Nemesis encounters here and there (especially the first time you meet him), but it sounds like he'll be a constant threat this time around.  
Interestingly, this change to the Nemesis may have affected how Resident Evil 3 ends. In the original version of the title, you could see multiple endings depending on how you dealt with the Nemesis in certain situations. Since it now sounds like there will be fewer (or perhaps none) scripted Nemesis encounters, Capcom has stated that there will also not be multiple endings in this version of the game. 
That's kind of a bummer, but it's not all bad news. Fabiano also revealed that Carlos will have a much bigger part to play this time around and will benefit from a fleshed-out story. Considering that the presence of the Umbrella mercenaries was one of the most fascinating plot elements of the original Resident Evil 3, we're excited to learn more about their time in Racoon City during the events of the game. 
Resident Evil 3 is set to release on April 23. It will include a brand-new Resident Evil multiplayer mode (called Project Resistance) as part of its retail package. 
Matthew Byrd is a staff writer for Den of Geek. He spends most of his days trying to pitch deep-dive analytical pieces about Killer Klowns From Outer Space to an increasingly perturbed series of editors. You can read more of his work here or find him on Twitter at @SilverTuna014.