News
QuakeCon 2020 Canceled Due to Coronavirus Emergency
QuakeCon 2020 has been canceled amid the global health crisis. The event was originally scheduled to take place in August in Texas.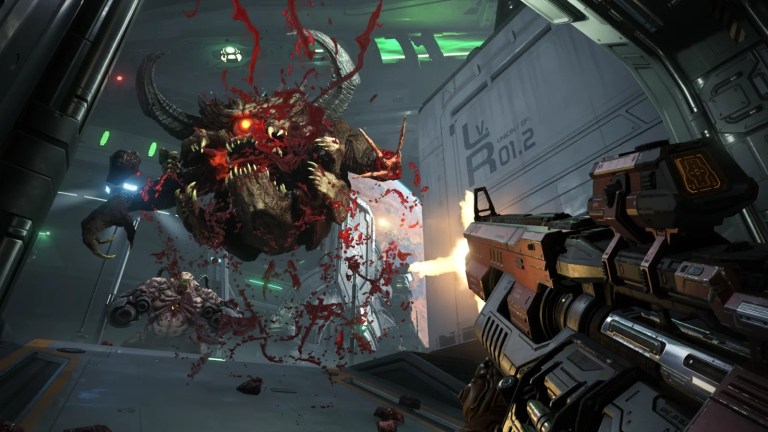 Bethesda Softworks and id Software confirmed in March that QuakeCon 2020 has been canceled due to the global COVID-19 health crisis that's killed over 42,000 people around the world, with 4,000 of those deaths in the U.S. at the time of this writing, according to USA Today. The event was set to be held on Aug. 6-9 in Grapevine, TX.
The studios announced the news on Twitter with a lengthy letter to the fans:
"In recent weeks we have spent a lot of time discussing how we might still move forward with QuakeCon this year, particularly given that it's the 25th year of the event," the letter reads.
"However, with all of the logistical challenges and uncertainties we currently face due to the COVID-19 pandemic, we have made the difficult decision to cancel this year's QuakeCon."
The studios explained that it made the decision because "the health and safety of our employees, volunteers, vendors, sponsors, and players will always be our top priority, and in these times it felt wrong to be talking about a gathering when gathering is the last thing any of us should be doing right now.
"While we don't know what the state of the pandemic will be this August, we do know it will not be possible to complete the work and planning with partners, vendors, volunteers, and others that is required to make QuakeCon a success."
QuakeCon has traditionally been a celebration of Bethesda's id shooter properties. The show usually features game reveals, demos, and tournaments revolving around Quake, Doom, and Wolfenstein. The studios said, "We hope to work with you to come up with other ways to celebrate the spirit of QuakeCon this August, and we look forward to the return of this amazing event next year."
This news comes as Pete Hines, Bethesda's SVP of global marketing and communications, also announced that the publisher wouldn't host a Digital Showcase in June to replace its E3 2020 presentation.
"Given the many challenges we're facing due to the pandemic, we will not host a digital Showcase in June," Hines wrote on Twitter. "We have lots of exciting things to share about our games and look forward to telling you more in the coming months."
With the release of Doom Eternal in March, there are currently no other upcoming Bethesda projects scheduled for this year besides the Fallout 76: Wastelanders and The Elder Scrolls Online: Greymoor expansions set to release in April and May, respectively. Whether or not Bethesda was planning to announce or update us on other projects like Starfield and The Elder Scrolls VI at E3 2020, it seems like we'll have to wait a bit longer to hear more about what the studio is working on.
We'll keep you updated as we learn more.