News
Playstation Will Skip E3 2020
PlayStation is sitting out for another year, citing "the vision of E3 2020" as its reason.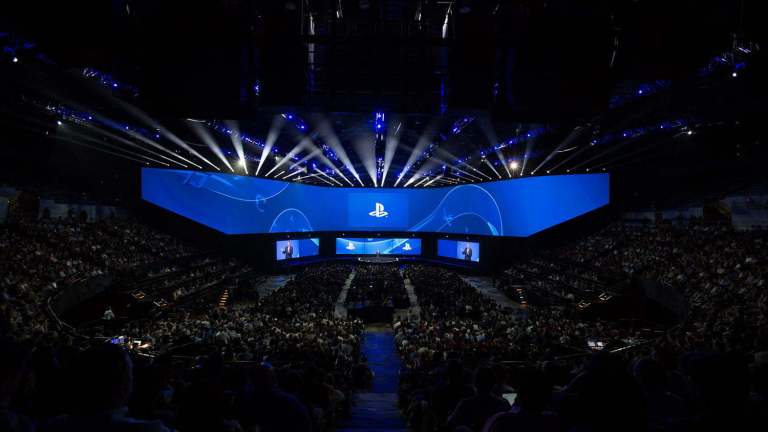 Much like they did in 2019, the big bosses at Sony have decided to skip E3 2020 and make their PlayStation announcements elsewhere. Given that this is the launch year for the PlayStation 5, this is quite a significant snub from Sony.
Explaining the reasoning behind this decision, a spokesperson for Sony Interactive Entertainment shared a statement with GamesIndustry.biz. In short, it sounds like the Electronic Software Association's "vision of E3 2020" does not line up with what Sony wants to do.
"After thorough evaluation SIE has decided not to participate in E3 2020," reads the statement. "We have great respect for the ESA as an organization, but we do not feel the vision of E3 2020 is the right venue for what we are focused on this year.
"We will build upon our global events strategy in 2020 by participating in hundreds of consumer events across the globe. Our focus is on making sure fans feel part of the PlayStation family and have access to play their favorite content. We have a fantastic line up of titles coming to PlayStation 4, and with the upcoming launch of PlayStation 5, we are truly looking forward to a year of celebration with our fans."
This will be the first time that Sony has launched a major home console without some sort of unveiling at the E3 conference of that year. The decision to skip E3 this year is evidence that companies are now looking at E3 in a very different way than they used to.
After PlayStation confirmed its absence from E3, the ESA released a brief statement about its plans for this year's trade show:
E3 is a signature event celebrating the video game industry and showcasing the people, brands and innovations redefining entertainment loved by billions of people around the world. E3 2020 will be an exciting, high-energy show featuring new experiences, partners, exhibitor spaces, activations, and programming that will entertain new and veteran attendees alike. Exhibitor interest in our new activations is gaining the attention of brands that view E3 as a key opportunity to connect with video game fans worldwide.
As for what the ESA's vision of E3 2020 is believed to entail, it has already been reported that big restructuring plans are underway to convert the once-legendary trade show into a "fan, media, and influencer festival" that will gather data about its attendees and give them "queuetainment" while they wait for events and demos.
Only time will tell if those reports turn out to be true, and we also don't yet know where/when Sony will properly reveal the PS5. But as we hear more about Sony's plans and the fate of E3, we'll be sure to keep you updated.
Read and download the Den of Geek Lost In Space Special Edition Magazine right here!