News
Overwatch 2: When Does the Beta Start and End?
There are a few things you need to know about joining Overwatch 2's beta and finally trying the game for yourself.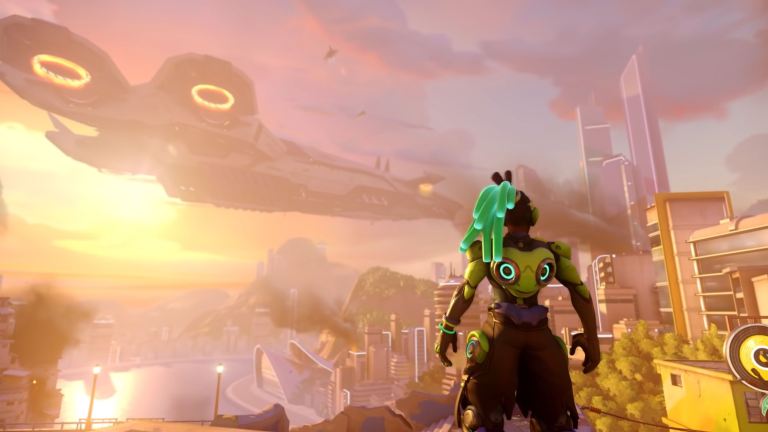 Activision Blizzard is currently under investigation following accusations of harassment, discrimination, and fostering a hostile work environment. You can read more about the investigation here.
After years of speculation, delays, and more than a few unanswered questions, you'll soon be able to play Overwatch 2 during the game's upcoming beta access period.
It's been a long strange road for Overwatch 2. Even before the scandal that rocked Activision Blizzard was made public, many fans questioned the state of Overwatch 2 and even the premise of the concept. Overwatch is certainly in need of major updates, but is a somewhat unusual pseudo-sequel that consists of a combination of entirely new content, delayed updates, and soft reboots really the way to go?
While the Overwatch 2 beta will certainly shine a bright light on the state of the game and its potential moving forward, you'll actually need to register for, be invited to, and participate in the beta to judge the game for yourself. Here's what you need to know about all that:
Overwatch 2: How to Sign Up for the Beta
The good news is that it's very easy to sign-up for the Overwatch 2 beta. All you need to do is head to this website, log-in to your Battle.net account, and hit the register button. From there, you're eligible to be selected for future participation.
The bad news is that actually receiving an invite isn't as easy as hitting that register button and waiting your turn. Here are a few rules and regulations you should know about the Overwatch 2 beta registration process:
The Overwatch 2 beta will only be available to Overwatch players on PC. As of the time of this writing, there has been no confirmation that the beta will be extended to console players.
You will need to own a copy of Overwatch (or have access to a free trial of Overwatch) in order to participate in the Overwatch 2 beta.
The Overwatch 2 beta selection process appears to be fairly random. There's been no indication that there is anything you can do to improve your odds of being selected. Furthermore, there's no word regarding how many people will be allowed to participate in the beta.
Those chosen to participate in the Overwatch 2 beta will receive an email confirming that they have been selected.
The beta is available to PC gamers in North America, Europe, Latin America/Brazil, Korea, Japan, Australia/New Zealand, Taiwan, and Southeast Asia.
Your progress in the Overwatch 2 beta will not carry over to the full game.
Furthermore, those who do not receive an invite to the Overwatch 2 beta via the registration process mentioned above may still be able to join the beta by receiving a special Twitch drop. Anyone who watches one of many participating Overwatch 2 Twitch streamers on April 27 from 10:00 am PT until 6:00 pm PT has a chance to receive an invite to the game via Twitch's drop system. As always, you will need to link your Twitch account to your Battle.net account to receive and activate an invite via the drop system.
Anyone familiar with how the majority of video game betas work shouldn't be too surprised by any of that information, but it's important to remember that there's no guaranteed way to receive an invite to the beta. There will almost inevitably be more people interested in participating in the beta than will actually be able to participate. Those that are not selected will need to wait for the beta to be opened to the public or for Overwatch 2 to actually be released.
Overwatch 2: What is Included in the Beta?
The first wave of Overwatch 2's upcoming beta program will grant you access to the following content:
Every Overwatch map plus four new Overwatch 2 maps (Circuit Royal, Midtown, Toronto, Rome)
Every Overwatch mode plus the new Push mode (all modes are now limited to 5v5 play)
Every Overwatch Hero (every legacy Hero's reworks and changes will be included in the beta) and new Overwatch 2 Hero Sojourn
Access to Overwatch 2's new Ping system
It's important to note that all of that content is listed as being available for the "April 26 beta." That means that subsequent Overwatch 2 betas (or beta updates) may grant you access to additional content.
Speaking of which…
Overwatch 2: When Does the Beta Start?
The Overwatch 2 beta is scheduled to run from April 26 through May 17. The beta will be accessible starting at 11 am PT (2 pm ET) on April 26. Please keep in mind that server congestion and other technical issues may delay the launch time of the beta.
The Overwatch team has said that they intend to begin additional public tests after this initial beta period, but there is currently no word regarding when those future tests will be available. There is also no word on how the registration process for future tests will work. In any case, it may be best to attempt to register for the Overwatch 2 beta now (if you're interested in joining) and potentially save yourself some trouble down the line.
Overwatch 2: Beta System Requirements
Finally, here are the confirmed PC system requirements for the Overwatch 2 beta:
Minimum
Operating system: Windows 7 / Windows 8 / Windows 10 64-bit (latest Service Pack)
Processor: Intel Core i3 or AMD Phenom X3 8650
Video: NVIDIA GeForce GTX 600 series, AMD Radeon HD 7000 series
Memory: 6 GB RAM
Storage: 50 GB available hard drive space
Recommended
Operating system: Windows 10 64-bit (latest Service Pack)
Processor: Intel Core i7 or AMD Ryzen 5
Video: NVIDIA GeForce GTX 1060 or AMD R9 380
Memory: 8 GB RAM
Storage: 50 GB available hard drive space