Features
Nintendo Switch's Success Started With the Wii U
The Nintendo Switch is setting sales records, but how much of that should be attributed to the Wii U?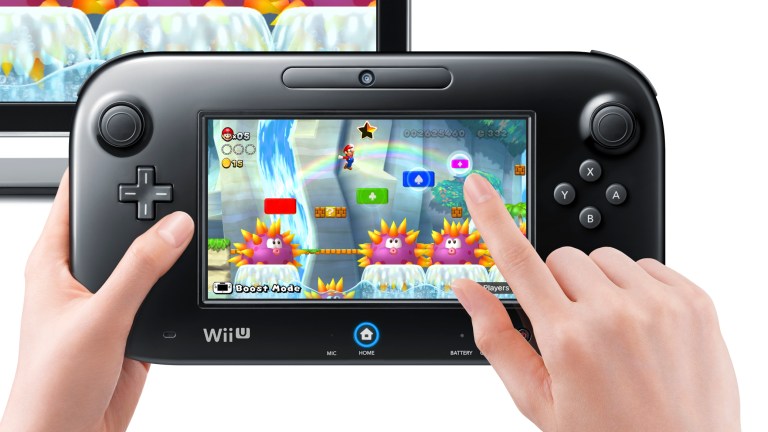 Try not to be shocked, but it turns out the Nintendo Switch is incredibly popular.
Actually, go ahead and be a little shocked. The latest Nintendo financial report reveals that the Switch has sold over 52 million units to date. If that number and the estimated sales figures for some other consoles are correct, that means the Nintendo Switch has now outsold the Xbox One, the Super Nintendo, the Sega Genesis, and will likely outsell the NES in the coming months. Mind you, the Nintendo Switch isn't even three years old.
There's always enough praise to go around when it comes to such achievements, and we wouldn't dare to suggest that we know the names of everyone that deserves a piece of the credit. However, there is one name that is often overlooked in just about every Nintendo Switch conversation: Wii U.
The Wii U only sold about 13.5 million units in the roughly 5 years it was Nintendo's premium console option. When you factor in expectations, you could argue that it's the most disappointing console ever made from a pure business perspective. For conversation's sake, though, let's just agree that it was a sales failure.
Yet, as we discussed in our look at the complicated legacy of the Nintendo GameCube, Nintendo has shown that it's willing and able to learn from failure. In this instance, you can directly trace some of the Switch's biggest initial successes to the lessons Nintendo learned from the Wii U.
For instance, the Wii U suffered from dreadful marketing. The first of the console's painfully bad commercials even features a kid playing the Wii U only because his dad wants to watch baseball and he can't play his Wii anymore on the living room TV. Promos like that caused some of those confused by the console's functionality (and name, for that matter) to see the device as a potentially unnecessary expansion for their Nintendo Wii. Even those in the know struggled to buy into the idea that the Wii U was necessary.
That was not the case with the first Nintendo Switch previews. Not only were they catchy in their own right (Nintendo still uses the "snap" sound in their presentations), but they clearly and cleanly showcased the console's functions in a way that left no doubt as to the fact that it offered features you couldn't get from another console, handheld, or mobile gaming device. Even if you were left with questions, the Nintendo Switch's initial marketing effectively got everyone talking about what it did and not debating about what it was.
Interestingly, one of the Switch's most instantly compelling features — its function as a handheld device or a home console — was really just a carry-over from the Wii U. The aforementioned Wii U commercial tried to emphasize this feature, but even it couldn't conceal the console's limitations in that respect. The Wii U's tablet controller suffered from a limited range that prevented it from being truly portable, terrible battery life, and Nintendo's seeming insistence that the controller be presented as an interface novelty in the same way that the company presented the Wii's motion controls. The problem with this approach was that there were only a couple of launch games that really took advantage of that tablet's input functionalities, and at least one of them (Nintendo Land) would sadly serve as one of the cleverest uses of that controller for years to come.
With the Switch, Nintendo realized that a "console on the go" was the true selling point of such technology, but the Wii U carried the burden of the company's apparent insistence that mass-market gamers demanded novel control options. That insistence partially contributed to one of the most notable Wii U failures: it's lack of third-party support. Not only were developers frustrated by the prospect of finding ways to work around (much less take advantage of) the Wii U's bulky tablet controller, but they also had to work around the device's underpowered specs and archaic online support. One developer even admitted that it was informed that it was useless to mention Xbox Live and PSN to Nintendo executives as they didn't use those systems and weren't incredibly familiar with those services.
Nintendo still has a few lessons to learn in that last respect, but the Switch immediately benefited from the company embracing the support of developers who could contribute to the Switch in the downtime between first-party releases. Yes, Nintendo made the Switch slightly more powerful than some suspected it would be, but more importantly, they made it more accessible. This was especially helpful to indie developers who could easily port their titles to the Switch and take advantage of the console's handheld capabilities. It's why titles like Stardew Valley, Dead Cells, and Cuphead feel right at home on the Nintendo Switch, and why fans are constantly asking for new Xbox One and PlayStation 4 releases to also appear on Nintendo's hybrid console.
The Wii gave Nintendo a false sense of confidence that it could sell a console based on technological novelty and first-party titles alone. If the Wii U hadn't brought Nintendo back down to Earth, who knows how many great Switch games we may have missed out on. Then again, when it comes to games, you don't have to theorize on how the Wii U influenced the Switch. The influence in that respect is quite clear.
Two of the Nintendo Switch's top 10 best-selling games, Mario Kart 8 Deluxe and New Super Mario Bros. U Deluxe, are upgraded Wii U ports. The former is even the console's best-selling title with an impressive 22 million+ units sold thus far. One other title on that list, Splatoon 2, is a sequel to a Wii U original franchise, and another, The Legend of Zelda: Breath of the Wild, was also released on the Wii U. Even Super Smash Bros. Ultimate, the console's second best-selling title, pulls several characters and concepts from the previous Wii U entry. Other Wii U games like Donkey Kong Country: Tropical Freeze and Captain Toad: Treasure Tracker have also enjoyed a second sales life on the Nintendo Switch.
In the coming months, we expect Super Mario Maker 2, another Wii U sequel, to join the list of best-selling Switch games. It's also possible that the Wii U's Super Mario 3D World will become a top seller if and when it is ported to the Nintendo Switch.
Nintendo certainly benefits from having more third-party games on its consoles, but let's not kid ourselves into underestimating the value of its first-party exclusive properties. If it feels like the Switch has delivered a wealth of such titles in comparison to previous Nintendo consoles, that's because so many of us are getting to experience the Wii U's generationally great titles for the first time on its successor. Much like many of the console's incredible indie ports, most of these Wii U games feel like they always belonged on the Nintendo Switch.
Maybe that's because the Nintendo Switch is, in many respects, everything that Nintendo wanted the Wii U to be. If history ends up viewing the Wii U as a prototype that Nintendo rushed to the market in order to capitalize on the success of the Wii name, we'll have a hard time arguing against that legacy. At the same time, if the Nintendo Switch does go on to become the best-selling Nintendo console ever (the Wii holds that distinction with over 100 million units sold), it'll be impossible to talk about its legacy without mentioning what the Wii U contributed.
Matthew Byrd is a staff writer for Den of Geek. He spends most of his days trying to pitch deep-dive analytical pieces about Killer Klowns From Outer Space to an increasingly perturbed series of editors. You can read more of his work here or find him on Twitter at @SilverTuna014.