News
Nintendo Switch Modder Makes Amazing GameCube Joy-Cons
Who wouldn't want to play with these GameCube-style controllers for the Switch?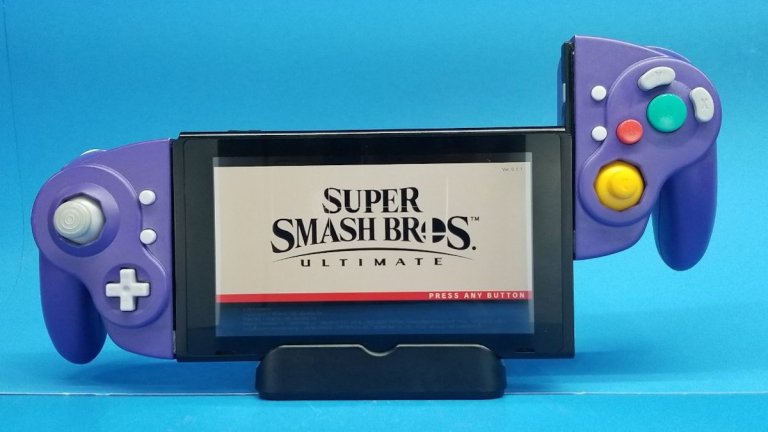 A hardware modder, whose YouTube account is named Shank Mods, has posted an eye-watering video that will cut to the heart of many a Nintendo fan: it features a set of fully functional Nintendo Switch Joy-Con controllers that have been modded to look like GameCube controllers.
With Nintendo's classic franchises such as Mario Kart and Super Smash Bros. spanning both the GameCube and the Switch, certain segments of the fandom have been calling for an official mashup like this for quite some time. And since you can already buy official versions of the NES and SNES controllers for the Switch, a set of GameCube-style Switch controllers doesn't feel like an unrealistic dream.
However, Shank Mods has beaten Nintendo to the punch and created some gorgeous GameCube-aping controllers that are apparently fully functional. You can take a look at the controllers in the video below, if you fancy seeing something cool that you can't currently get through official Nintendo channels…
Aren't they beautiful? The design is great and the coloring is spot on. If these were an official product, it's easy to imagine them flying off the shelves. Here's hoping that someone at Nintendo sits up and takes note, and perhaps even recruits Shank Mods to help make these a reality.
There are a few little qualms that we could ramble on about (these new Joy-Cons make the Switch console look very wide when they're docked, and they look a bit clunky for using in their split-apart multiplayer form). But we'd happily overlook that because they're just so damned cool.
Perhaps, if Nintendo Switch Online ever starts adding GameCube games to the Switch, we'll actually see this controller on the market someday. If an official announcement ever arrives, we'll be sure to let you know.
Read and download the Den of Geek Lost In Space Special Edition Magazine right here!