News
New Pokemon Snap – Release Date, Trailer, Gameplay, and News
New Pokemon Snap revives one of the most beloved (and strangest) entries into the Pokemon franchise. Here's what you need to know: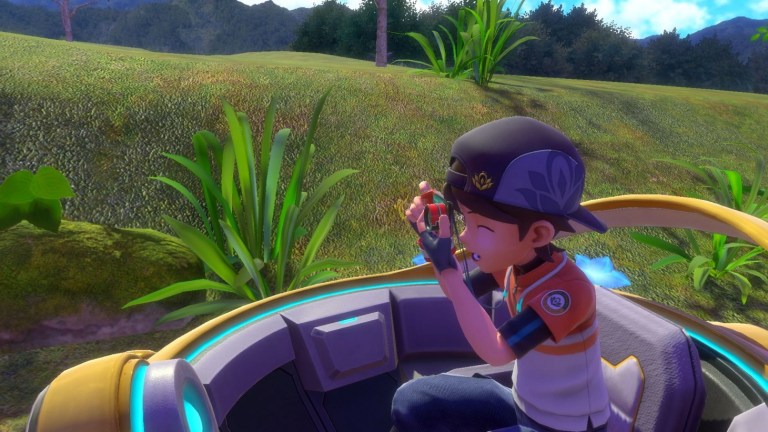 After years of fan requests, The Pokémon Company has confirmed that we're finally getting a follow-up to the beloved N64 classic, Pokemon Snap.
The appropriately titled New Pokemon Snap is an upcoming Nintendo Switch project that hopes to advance the legacy of one of the most notable spin-offs in the Pokemon franchise. While details are thin at this time regarding some of the specifics of this sequel, New Pokemon Snap's official description does suggest that it will follow closely in the gameplay footsteps of its predecessor:
"The New Pokémon Snap game for the Nintendo Switch system is based on its namesake, which was first released for the Nintendo 64 console in 1999. This game will take Trainers on an adventure to unknown islands overflowing with natural sights such as jungles and beaches, where they can research various Pokémon in their natural habitats. They will take photos to make their very own in-game Pokémon Photodex, all while discovering new, never-before-seen Pokémon expressions and behaviors."
For those who don't know, the original Pokemon Snap was basically an on-rails shooter that replaced guns with a camera. It was up to the player to traverse various exotic locations and take pictures of the various Pokemon that inhabit them. The goal was to not only catch photos of them all but to try to improve upon your old photos so that you could receive a higher grade at the end of each level.
The game even featured a kind of "Metroidvania" upgrade system which saw you use new items like Pokeballs and bait in order to trigger new Pokemon appearances across each level. Those same items could also be used to encourage existing Pokemon in the world to strike new poses which could greatly improve your old high scores.
Mechanics such as those added a surprising amount of depth to the original Pokemon Snap, but the real appeal of the game was its unique premise complemented by gimmicks like a memorable promotion involving Blockbuster Video which would allow you to print some of your Pokemon photos. It also certainly didn't hurt that Pokemon Snap was released at the height of the early Pokemon phenomenon.
While New Pokemon Snap will obviously not be able to recreate some of those elements, we're curious to see how it will advance the original's ideas while recapturing the innocent charm of its predecessor. We already know that it will feature Pokemon from various generations in the franchise's history, but we have the feeling we haven't seen all of this sequel's new tricks quite yet.
Be sure to check out the New Pokemon Snap trailer for yourself:
Sadly, there's no word at this time regarding New Pokemon Snap's Nintendo Switch release date. However, we'll be sure to keep you updated as more information becomes available.