News
Kingdom Hearts 3 Release Date, Trailer, and News
What you need to know about Kingdom Hearts 3, including latest news, release date, trailers, and more!
The highly anticipated third installment in the main Kingdom Hearts series has been in development since at least 2012. First announced at E3 2013, it's been a long journey for this Disney-Final Fantasy mashup. There's some indication from Square Enix that Kingdom Hearts III will finally see the light of day in 2018, but only time will tell!
Until then, Square Enix hasn't been shy about slowly revealing some of the incredible Disney inspired worlds included in the upcoming game. From Toy Story to Monsters Inc., Kingdom Hearts 3 looks to explore nearly every aspect of the Disney universe while delivering an incredibly compelling RPG in the tradition of previous Kingdom Hearts adventures. 
Here's everything we know about the game:
Kingdom Hearts 3 Trailer
Kingdom Hearts 3 is almost here and here's a new trailer to celebrate:
And here's the Big Hero 6 trailer from TGS 2018:
The PlayStation E3 2018 conference included a special preview of Kingdom Hearts 3 that focuses on the game's Pirates of the Carribean world. 
This trailer for Kingdom Hearts 3 serves as a cinematic rundown of the stories and worlds that we've seen from the game thus far. Included is a brief look at a few new environments and what seems to be a glimpse at the sequel's basic plot. 
This next trailer showcases what is being referred to as Classic Kingdom. However, reports indicate that the Game and Watch footage included in the trailer doesn't pertain to an entire kingdom, but rather a collection of classic minigames featured throughout the adventure. 
This trailer introduces the world of Monsters Inc. to the series. Check it out below:
Further Reading: 25 Best Final Fantasy Moments
Additionally, Disney showed off a trailer that confirms a world based on the Toy Story films will make an appearance sometime during Kingdom Hearts 3's campaign. Characters like Woody and Buzz will also make an appearance as party heroes during your time in this new world. 
Here are the rest of the trailers that have been released:
Finally, here's the very first trailer from E3 2013:
Kingdom Hearts 3 Release Date 
Kingdom Hearts 3 will arrive on Jan. 29, 2019. It's coming to PlayStation 4 and Xbox One.
The official Kingdom Hearts 3 box art has been revealed, and it is a stunning throwback to the first game's memorable cover. Take a look: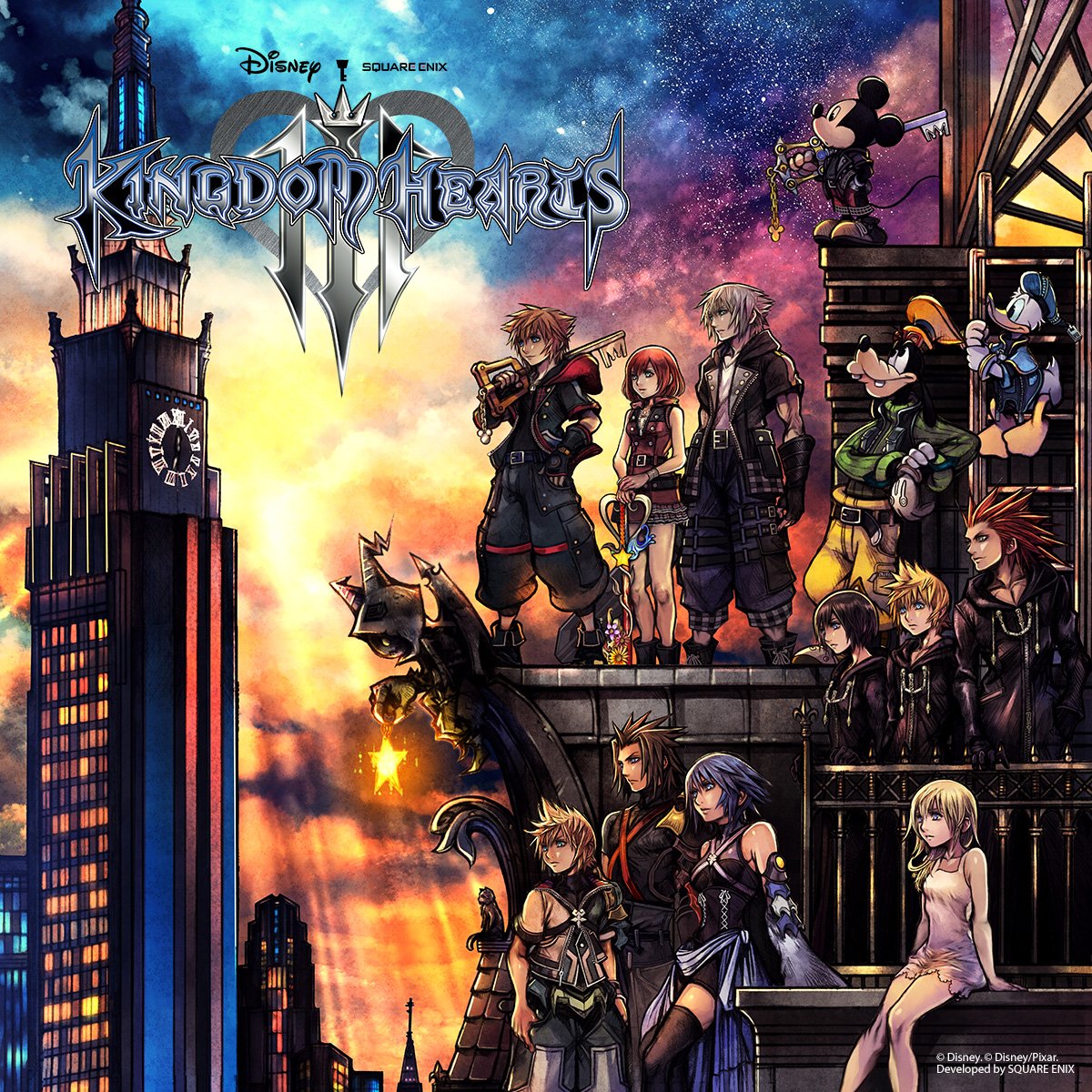 Matthew Byrd is a staff writer for Den of Geek. He spends most of his days trying to pitch deep-dive analytical pieces about Killer Klowns From Outer Space to an increasingly perturbed series of editors. You can read more of his work here or find him on Twitter at @SilverTuna014.