Features
Horizon Forbidden West: How to Get Every Legendary Weapon
Even though Aloy starts Horizon Forbidden West with only a bow and arrow, she can find some truly powerful weapons on her journey.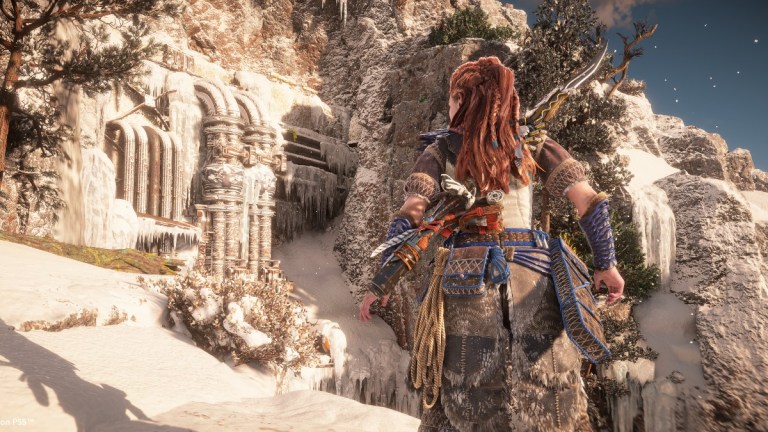 Even though the bow is Aloy's signature weapon in Horizon Forbidden West, she is proficient in a wide variety of ranged weapons that blend futuristic technology and caveman aesthetics. As you'd expect, players can acquire a healthy roster of weapons, some of which are extremely powerful.
Unfortunately, since Horizon Forbidden West isn't a loot shooter, players can't just attack any random robot and hope they drop the strongest weapons in the game. Sure, enemies house plenty of resources to craft ammunition and other tools, but in order to acquire legendary weapons, players have to overcome numerous challenges that will test their skills.
If you're on a hunt for all of Horizon Forbidden West's legendary weapons in the game, here's how to get them:
The Sun Scourge
The Sun Scourge is a fantastic hunter bow with great damage output and can launch ice, poison, and fire-type arrows. In order to acquire this weapon, you first need to clear out all the rebel camps, which then unlocks a side quest to challenge the final camp. Once that mission is complete, the game rewards you with the Sun Scourge.
Death-Seeker's Shadow
While the Sun Scourge is an all-rounder bow, Death-Seeker's Shadow is a bit more specialized. This hunter bow focuses on piercing and shock arrows. You can only obtain this weapon by competing in the arena and hunting grounds to acquire medals. Just hoard as many medals as you can, hand them over to the merchant at the arena's entrance, and they will reward you with Death-Seeker's Shadow.
Forgefall
Forgefall is not quick on the draw, doubly so since it is a sharpshot bow, but it is a plasma damage powerhouse and perfect for sniping enemies from a distance. Like Death-Seeker's Shadow, Forgefall is locked behind an arena merchant paywall.
Carja's Bane
Since Horizon Forbidden West has legendary hunter and sharpshot bows, it only makes sense for the game to include a legendary warrior bow. Carja's Bane shreds through enemies who love to stay close. To earn this weapon, you need to win all the game's gauntlet runs, which is harder than it sounds. Still, with only four races to complete, Carja's Bane is far less grindy than some other weapons on this list.
The Blast Forge
When you absolutely, positively need to devastate enemies with a caveman shotgun, the boltblaster is your friend, and when you need a legendary boltblaster, the Blast Forge is there for you. This item pierces armor with three different types of ammunition, including explosive, and it is yet another legendary weapon up for sale at the arena vendor. Once again, start farming those medals.
Wings of the Ten
Wings of the Ten (not to be confused with the main mission "The Wings of the Ten") is one of the most powerful blastslings in Horizon Forbidden West. Since the weapon accepts adhesive ammo, players can rain down explosive death while their enemies are immobilized. Unfortunately, Wings of the Ten is difficult to acquire since you need to find 12 Black Box voice recorders.
Before you start looking for Black Boxes, you should talk to the NPC Untalla in the Memorial Grove, as she gives you an associated quest. Also, the Vine Cutter from the mission "Seeds of the Past" and the Diving Mask from the "Sea of Sands" mission are essential for salvaging all the items.
The Black Boxes themselves are found within pain wrecks in No Man's Land, Whitewatch Peaks, Jagged Deep, the Promontory, Bleeding Mark, the Stillsands, the Memorial Grove, Salt Bite, the Raintrance, Bonewhite Tear, Stand of the Sentinels, and Isle of Spires. Once you give all 12 boxes to Untalla, she will hand over Wings of the Ten as thanks.
The Skykiller
The Skykiller excels in overwhelming enemies. As a spike thrower, this javelin is slow to aim and reload, but once it lands, it devastates whatever it hits, especially when loaded with explosive ammunition. While the Skykiller is a reward for the side quest "No Way Home," you will probably accept the mission long before you can complete it — you need to clear the Gemini Cauldron first.
Tinker's Pride
Tripcasters are perfect for fighting enemies that lumber into traps, and Tinker's Pride is the ultimate tripcaster. This legendary weapon pierces armor extremely easily, and it also provides some additional damage over time. Unfortunately, Tinker's Pride is easily the grindiest weapon of the bunch, as it requires a ton of arena medals. In fact, you can only amass the prerequisite number of medals if you complete each hunting ground trial with full marks. Perfecting each run will take a while, but on the bright side, once you have enough medals to purchase Tinker's Pride, you might also be able to purchase Death-Seeker's Shadow, Forgefall, and the Blast Forge if you haven't already.
Ancestor's Return
Ancestor's Return is the ultimate shredder gauntlet, a new weapon type in Horizon Forbidden West that launches a serrated disc. Each time a disc is launched, it boomerangs back to Aloy, and if she catches it, she can launch it again for even more damage. The more times a player catches the blade, the more damage they can dish out, and Ancestor's Return relies on this mechanic to devastate enemies with poison, electric, and piercing ammo. 
Like Wings of the Ten, Ancestor's Return is locked behind a collectibles quest. This time, players need to collect nine ornaments in Relic Runs, which are a collection of puzzle rooms. Aloy can challenge eight of these dungeons at any time, and they are found in No Man's Land, the Daunt, Restless Weald, the Stillsands, the Long Coast, Isle of Spires, Runner's Wild, and Dry Yearn. The ninth Ruin Run is only accessible in the side mission "Night of Lights." Once you have all nine ornaments, give them to Stemmur, and you will receive Ancestor's Return.