News
Is Hogwarts Legacy Coming to Xbox and PC?
The highly-anticipated Harry Potter RPG Hogwarts legacy was revealed during a PlayStation event, but is it coming to Xbox and PC?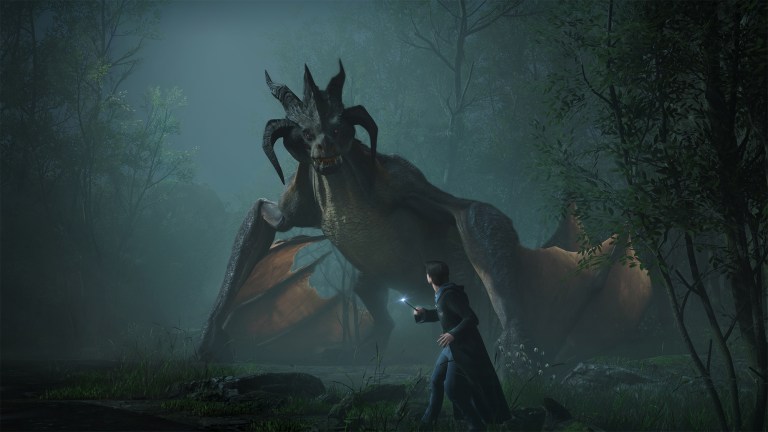 Revealed during a PlayStation 5 showcase that primarily focused on a collection of PS5 exclusives and other high-profile Sony titles, you may suspect that the upcoming Harry Potter RPG Hogwarts Legacy won't be coming to Xbox and PC.
However, that's not the case. Warner Bros. has since confirmed that they intend to bring the game to PC, PS5, PS4, Xbox One, and Xbox Series X / Series S sometime in 2021. That means that the game will not only be available for next-gen platforms but current-gen (soon to be previous-gen) consoles as well.
What we don't know is whether or not Hogwarts Legacy was revealed during the PlayStation 5 event for any other reason but the simple convenience of the arrangement. In the past, Sony has aggressively pursued temporary exclusive content for multi-platform games. Just recently, Sony secured early access to Marvel's Avengers and Call of Duty Black Ops: Cold War for PlayStation gamers everywhere.
So is the situation similar for Hogwarts Legacy? So far, Warner Bros. has not revealed any exclusive content for the PlayStation platforms. While it's possible that they could introduce PlayStation exclusive content at a later date, there's been no indication that they plan to gate any upcoming in-game content for any device.
Interestingly, there's also been no reference to how Hogwart's Legacy may utilize the capabilities of the Dualsense controller. Despite the fact that developer Avalanche posted on the PlayStation Blog about the upcoming RPG, they made no reference to how the game will perform on Sony's next-gen console beyond a vague mention of improved visuals. We've seen other developers make similar posts on that blog about the unique advantages offered by the PS5, so again, the lack of any substantial example of such information would tend to suggest that the game will be treated relatively equally across all platforms.
It stands to reason that the next-gen versions of the game will feature enhanced visuals and other technological improvements, but based on what we know now, there is no reason to suspect that Hogwarts Legacy will end up being a PS5 exclusive or that it will feature any kind of exclusive content available only to PlayStation gamers. We fully expect to learn more about the game in the months leading up to its release, but unless you only own a Nintendo Switch or a pre-PS4/Xbox One console, then you should be set to play Hogwarts Legacy sometime in 2021.